The collection of Top 5 Best Magento 2 Store Locator Extensions from hundreds of the Store Locator extensions in the market based on provider, review and rating, highlight features, description, demo, price and details.
These extensions are chosen carefully by Landofcoder Magento Experts. It will be very helpful for you to get the best extension for your site.
1. Magento 2 Store locator – Landofcoder ($199.00)
Review: 5/5 – 17 reviews
Overview: Magento 2 Store Location supplies you with a range of features which will be one of the best solution for your products. It shows all store locations, show each store information and allow your customers search for closest stores by distance, state.
Highlight Features: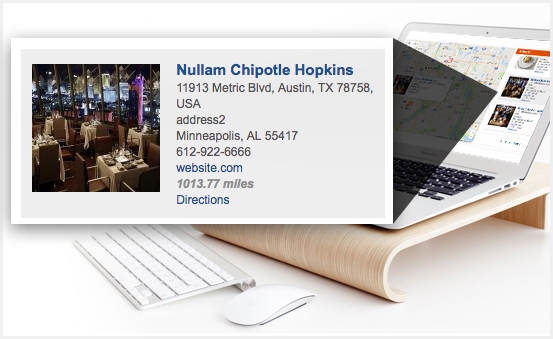 Multiple beautiful templates for your choice.
Show store locations with a nice & neat user interface
Showcase multiple stores in one single map with ease
Search stores with highest accuracy results
Search for stores easily in various ways
Search store location with Google Map suggestion
[HOT] Search by current location
Search the nearest store
Showcase store information in neat & clean layout
Show store direction
Get store= details in 1 click
Display featured product in store detail
Design option: custom design for each store
Fast speed with Magento Block Caching
Social networks integrated
Customize locator page
Import store locations by CSV/ Json file
Integrated image gallery extension
Optimized for SEO
Support RIGHT TO LEFT Languages
Tested in all modern browsers and mobiles
Clean code
Support multiple stores
Support multiple languages
Easy to install and configure
Open source 100%
Detailed Documentation & Video Tutorials
Price:
$199.00 – Single License – 12 Months Support
$258.00 – Standard – 12 Months Support
$368.00 – Premium – 12 Months Support
$1,198.00 – Agency License
Compatibility: Magento 2.0.0 – Magento 2.0.1 – Magento 2.0.2 – Magento 2.0.3 – Magento 2.0.4 – Magento 2.0.5 – Magento 2.0.6 – Magento 2.0.x – Magento 2.1.x – Magento 2.2.0 – Magento 2.2.x – Magento 2.3.0 – Magento 2.3.x – Magento EE 2.1.x – Magento EE 2.2.x, Magento EE 2.3.x
Best Guide for Magento 2 Store Locator:
2. Store Locator for Magento 2 – Amasty ($249.00)
Review: 4.8/5 – 5 reviews
Overview: Let customers quickly find the nearest offline stores with your products by displaying them on a handy Google map. Specify additional information for each store location to maximally streamline shopping process.
Highlight Features:
Import GEO IP data
Display additional info for each store location
Assign products or categories to store locations
Upload images for any store location
Highlight store clusters with different colors
Price:
$249.00 – Community
$549.00 – Enterprise
Compatibility: Magento 2.1, 2.2, 2.3
3. Store Locator for Magento 2 – Aheadworks ($249.00)
Review: 5/5
Overview: Magento 2 Store Locator is a fairly straightforward extension, yet a must-have for anyone with brick and mortar locations. To set up the extension an administrator will fill out basic details about each store and point to a place on a Google map where it is located. As to customers, they will see a full list of locations and have an option to search for a store within a certain radius of current location or by a specific address.
Highlight Features:
Store details: Specify the name, address, and store description, optionally attach a custom image/icon.
Location setup: Find the exact location on a google map and set up a prefered map zoom for frontend display
Radius search setup: Customise radius search by specifying default value, radius step, and a metric system
Radius search: Pick a spot or let Google find your current location and search a custom radius around it
Address search: Run a search as wide as a whole country or as narrow as a specific ZIP code
Interactive map: See each location on an interactive Google map, play with scale and map view
Price: $249.00
Compatibility: CE 2.1.X – 2.2.X EE 2.1.X – 2.2.X
4. Store Locator for Magento 2 – Magedelight ($179.00)
Review: 4.8/5 – 23 reviews
Overview: Let your customer find or locate your physical stores on Google map with various search criteria. Accurate result and adaptive user interface.
Highlight Features:
Search store within radius, by zip code or by city/state
Create, edit, delete store location details like address, images, URL, Description, contact info
Display store opening and closing time with lunch breaks
Import/export stores using .csv file
Display store working day and store closing days
Mobile & user-friendly user interface
Meta insertion option makes it SEO friendly
Price: $179.00 – Community
$359.00 – Enterprise
Compatibility:
Community:

2.1.x – 2.2.x

Enterprise: 2.1.x – 2.2.x

5. Store Locator Extension For Magento 2 – CMSmart ($129.86)
Review: 5/5
Overview: Store Locator Extension For Magento 2 helps you show your stores on one single map and your customers can quickly find a store location nearest them and obtain directions.
Highlight Features:
Full List Stores Display: Your customer can view store locations on the map which is presented by the maker icon or listed in a left bar with fully necessary information about store location.
View Store Location Information: In detail page store, you will see information includes store name, store image, store link, address, number phone, email, fax number and schedule of a store.
Google Map Suggest Address: Visitors just needs to enter a few characters in the Address field and all relevant suggestions will be auto-drop down as a list for choosing.
Methods to find a store location: Customers can search stores by area (country, state, city or zip-code) and by distance (fill a location and select distance). The search result will display as a list as well as the highlight on google map.
Manage unlimited store location in the back-end: Admin can manage unlimited store locations in the back-end and they also can add, edit and delete any store location there.
Facebook Comment Box: This extension allows your customers add the comment by their Facebook account. So, it is very easy to show their review about quality for each store location.
Fully Responsive:. This extension is compatible with all devices as the desktop, laptop, tablet, and mobiles.
Price: $129.86 – Auto Renewal
$138.95 – Standard Payment
Compatibility: Magento 2.0.x, Magento 2.1.1, Magento 2.1.3, Magento 2.1.4, Magento 2.1.5, Magento 2.1.6, Magento 2.1.7, Magento 2.1.8, Magento 2.2.0
6. Store Locator for Magento 2 – FMEextensions ($129.99)
Review: 5/5 – 3 reviews
Overview: This module enables your customers to quickly find the nearest stores locations with the driving directions. Google maps is integrated to display all store locations with details on single map.
Highlight Features:
Creates A Dedicated Store Locator Page
List Your Store Locations as well as Show them on Integrated Google Map
Separate Landing Page for Each Store Location to Display Store
Description, address, Products, Opening Hours & Holidays, etc.
Allow Customers to Search Stores by Address
Add Store Tags and Let Customers Filter Stores Listing by Tags
Add or Import Stores using CSV File Upload
Configure Default Map Radius
Add Link in Footer & Set Standard Longitude & Latitude
Extensive SEO Configurations
100% Responsive
Price: $129.99 for Community
+$200 for Enterprise
Compatibility: CE EE 2.1.x – 2.3.x
Final Word
This list 5+ Best Magento 2 Store Locator Extension Free & Premium is the updated version of store locator extension for Magento 2 that includes the updated price and Magento 2 version.
Hope that this list can help you decide which one is suitable with your website. And hope that you are successful with your website and your business.
SOME OTHER EXTENSIONS YOU MAYBE INTERESTED IN
RELATED POSTS