Have your Magento 2 Store had a problem with the checkout process?
A low speed and high abandon rate at your store checkout page is your website major headache? You are looking for a complete solution for your whole website checkout process?
You no longer have to mind to this issue because the Magento 2 One Step Checkout Combo Extension (Magento 2 One Step Checkout PRO) developed by Land Of Coder will be an exactly perfect solution that you are seeking.
This amazing Magento 2 One Step Checkout Combo included:
This powerful Magento 2 checkout extension is the best comprehensive solution for all the checkout process and you don't need to worry about this process anymore. Magento 2 Checkout Combo supports efficiently to speed up checkout page with social login, ajax-update attributes, quantity, auto-detect account address, locator, store pickup, flat design, etc.
Why Should Choose Magento 2 One Step Checkout Combo?
There are 4 main reasons that you should use Magento 2 One Step Checkout Combo. These are: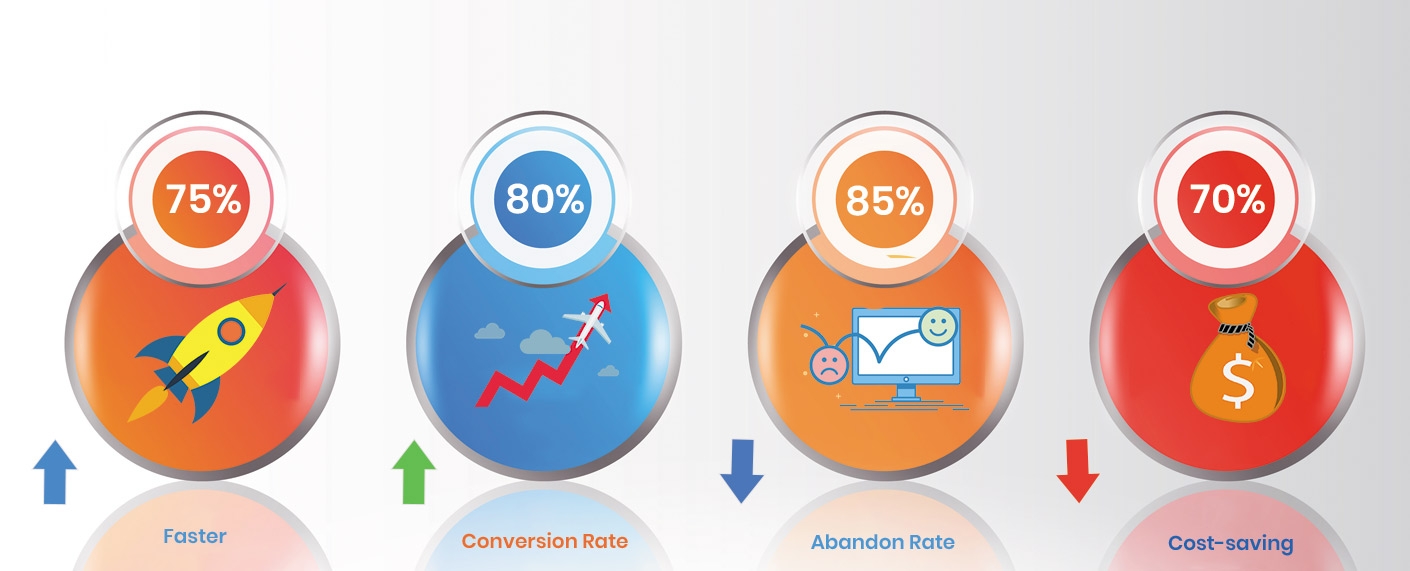 1. 75% Faster
As you all know, speed is the key thing that helps to increase customer's satisfaction with your website. Especially in the checkout process, it really needs to be as faster as possible.
Imagine that the checkout process has many steps and takes a lot of time, your website visitors will feel annoyed, and they may immediately leave your page. To avoid losing potential customers, you need a fast and uncomplicated checkout process which can combine several steps in one. With an optimized checkout process, your clients will find satisfied and comfortable during checking out process. As a result, they will keep their loyalty to your website. The high customer's satisfaction will push your sales and increase conversion rates.
With this Magento 2 One Page Checkout PRO, your website's checkout process will faster than 75%.
2. Increase 80% Conversion Rate
Conversion Rate is the percentage of visitors to your website who convert an offer. A high conversion rate is a signal that indicates the success of your business.
Online sellers always focus on this Conversion Rate and try to boost it up because it is nothing if a visitor goes to your landing page but do nothing and get out. Therefore, they have to find out the best solutions for their website to increase the conversion rate.
This Magento 2 One Page Checkout Combo will the smart choice for you because it optimizes conversion rate up to 80%.
3. Decrease 85% Abandon Rate
As we all know, conversion rate and abandon rate have a close relationship with each other. In other words, the increase in the ratio of Conversion Rate also means the decrease in the ratio of Abandon Rate. This indicates that the customer's satisfaction is high and the sale will accelerate amazingly.
Because this complete Magento 2 Checkout module helps to increase 80% of Conversion Rate, it decreases 85% of Abandon Rate.
4. 70% Cost-Saving
It is true that cost is one of the most concern of every seller in general and online stores owners in particular. Compared to the Magento 2 One Step Checkout, this Magento 2 One Page Checkout PRO is equipped with many outstanding features of other extensions that support the whole checkout process.
Just buy only the Magento One Page Checkout Combo ($399), you have a chance to own 5 useful extensions: Magento 2 One Step Checkout Pro ($299) – the updated version of Magento 2 One Step Checkout, Magento 2 Order Attributes ($189), Magento 2 Customer Attributes ($189), Magento 2 Store Pickup + Locator ($129), Magento 2 Gift Card ($189).
Why Magento 2 One Step Checkout Combo Is The Comprehensive Checkout Solution?
Magento 2 One Step Checkout Combo is the comprehensive solution for the checkout process because of its preeminent features over other extensions. It integrates all outstanding features of the 5 Magento 2 extensions that are included in the Checkout Combo version. Let's discover what they are.
Powerful Customer Attributes Management
This Magento 2 checkout PRO extension allows to define new customer address attributes, and show them into the checkout page when registering new customer with a new billing address. Therefore, you can manage your customers in an easy and effective way.
Store Pickup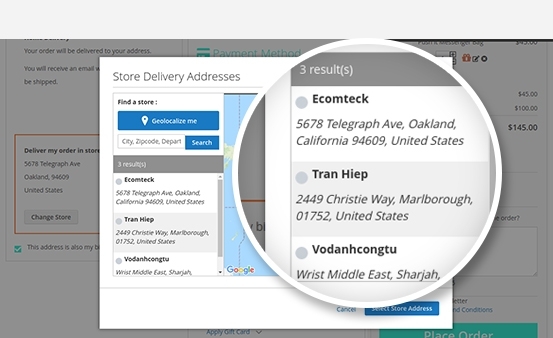 Normally, you have to install a store pickup extension to help your online website more useful. However, this Magento 2 Checkout Extension also supports the store pickup that lets customers buy items online and pick them up in a store. They can avoid shipping and scheduled delivery charges – and they may be able to get your order faster.
Amazing Search & Direct Pickup Product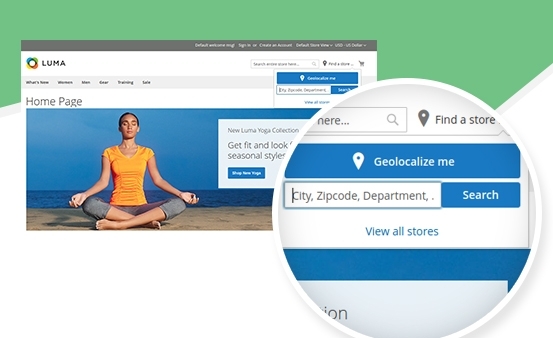 Instead of visiting lots of tabs to search for the product and then coming back to the checkout page to add to cart, Magento 2 One Step Checkout PRO provides you best interface that can help you do all those steps in only one page. It saves a lot of time for customers and helps customers have a comfortable shopping process.
Carefully Tracking Abandoned Rate and Login Account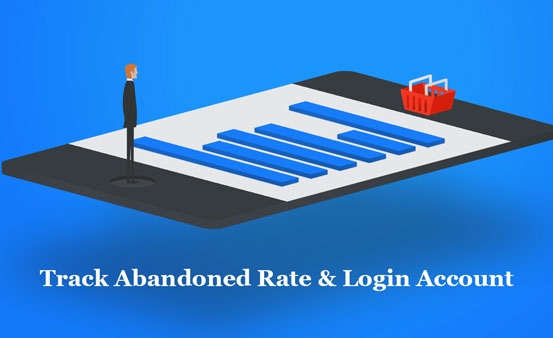 This useful extension let you keep track of abandoned checkout and all login addresses. That can benefit for you to consult, motivate customers to purchase products and send email to all the potential customers on different occasion.
Equipped Flat Design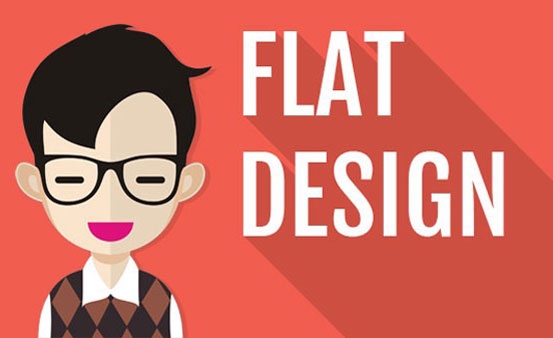 With Flat Style Design Style in beautiful Magento 2 Extension, you can decorate your store in both beautiful and charming way. Furthermore, with a lot of added embellishments, it can be a clean and simple way to communicate a message or promote a product or idea to your customers.
This extension is compatible with many software versions:
Magento 2.0.0 – Magento 2.0.1 – Magento 2.0.2 – Magento 2.0.3 – Magento 2.0.4 – Magento 2.0.5 – Magento 2.0.6 – Magento 2.0.x – Magento 2.1.x – Magento 2.2.0 – Magento 2.2.x
Final Word:
Hope that this blog is useful for you. And you will succeed with your website and your business.
You can check out this awesome extension at:
Link: https://landofcoder.com/magento-2-one-step-checkout-pro.html/
Live Demo: http://newdemo.demo4coder.com/m22/checkout/cart/
Video tutorials
How to set up Magento 2 one step checkout extension quickly
How to use Magento 2 one page checkout extension effectively
How to config one step checkout and order comment in Magento 2 checkout extension
How to config social login and order delivery date in Magento 2 checkout module
SOME OTHER EXTENSIONS YOU MAYBE INTERESTED IN
RELATED POSTS