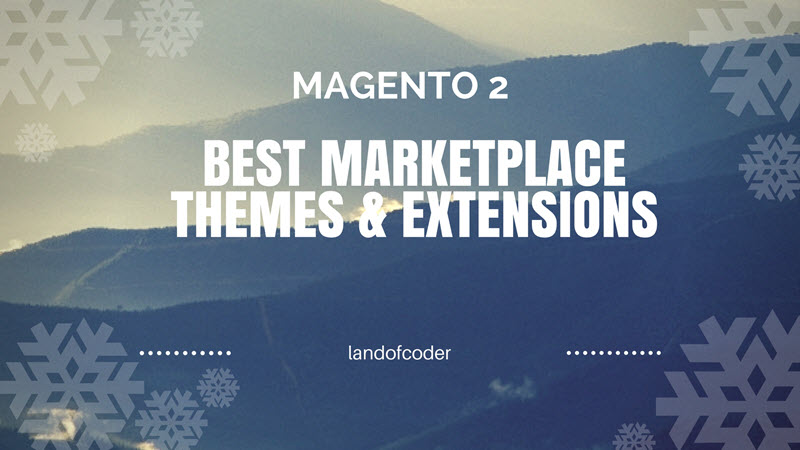 Online Marketplace is becoming a great business model to develop and expand your business and your reputation.
Let us list some biggest websites which are marketplaces like Amazon, eBay, Etsy, Alibaba, and Aliexpress to make you see the typical and significant "achievement" of online marketplace!
The best part is…
To catch up with the development trend of business, converting your Magento website into an online marketplace is necessary.
There are so many options to create an online marketplace. In this article, we are introducing you Best Magento 2 Theme Marketplace and Magento 2 Marketplace Extension, so you can choose suitable solutions for your business with ease.
I. Best Magento 2 Theme Marketplace
1.Ves Evolution | $84
Be famous Magento 2 Theme Marketplace and leading with the largest number of Amazing homepage – 23 Homepages, Ves Evolution is a wonderful choice for multi-store, particularly for fashion & accessories, shoes, glasses, equipment stores. Besides, this Magento 2 theme is very responsive, so that You can use it for Laptop, Mobile & Accessories, Tablet, Camera, Headphone, TV & Video, Smart Swatches, Computer, Video Games, Speaker, Home Audio & Theater, Car Electronics. Ves Evolution is fully compatible with Magento 2 Marketplace Extension from LandOfCoder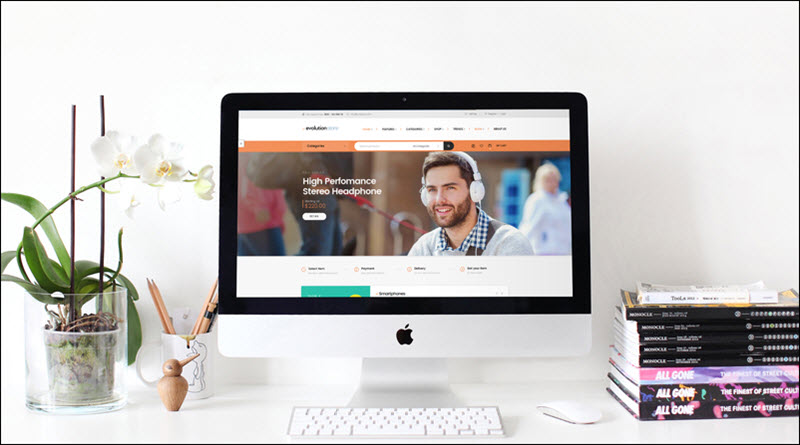 2.Ves Global | $84
Ves Global is one of the best premium Magento 2 theme marketplace and mainly focus on the supermarket for food and beverage, fashion, houseware, and so on. Whenever or wherever your customers are, they can experience your super rich and impressive product range.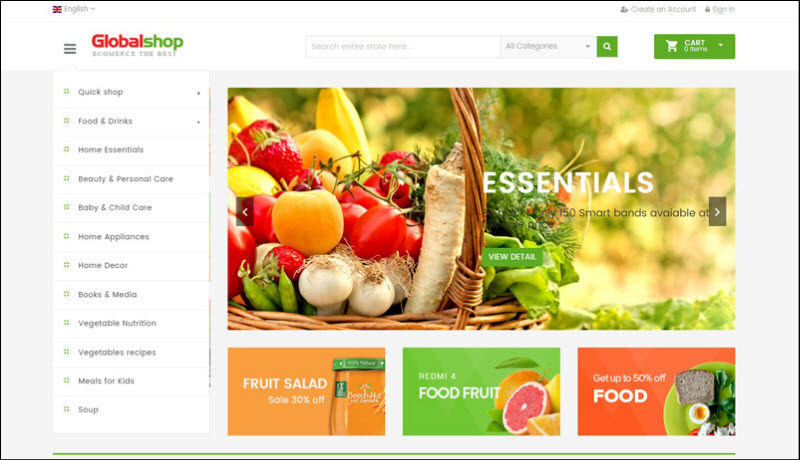 3.Ves Flipcart | $84
With a series of Beautiful Homepages, Fully customization, a perfect combination of color and layouts, Ves Flipcart will let customers experience wonderfully on your market. In addition, It's extremely customizable, easy to use and fully responsive. Great as a starting point for your projects. Suitable for every type of E-commerce store. Simple steps, Mobile Touch Optimization and Advanced Modules, that will support you create Website with ease and save tons of time.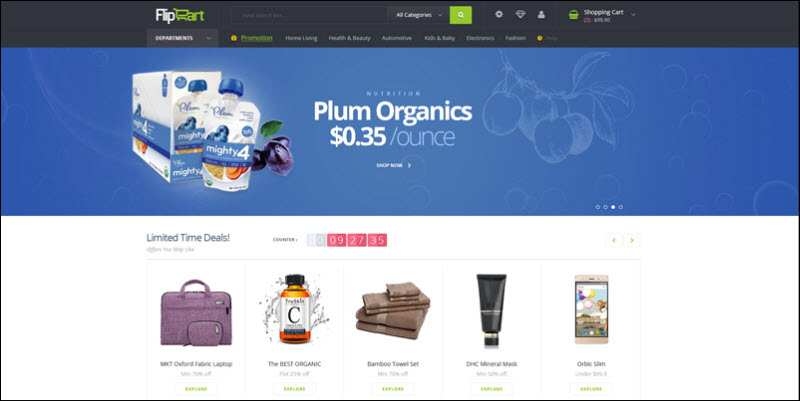 4.Ves Bestmart | $84
Ves Bestmart comes with elegant, eye catching design. Created with product-oriented in mind, the theme brings you white background, eye-catching slider, neat & clean layout that helps you showcase products at it's best.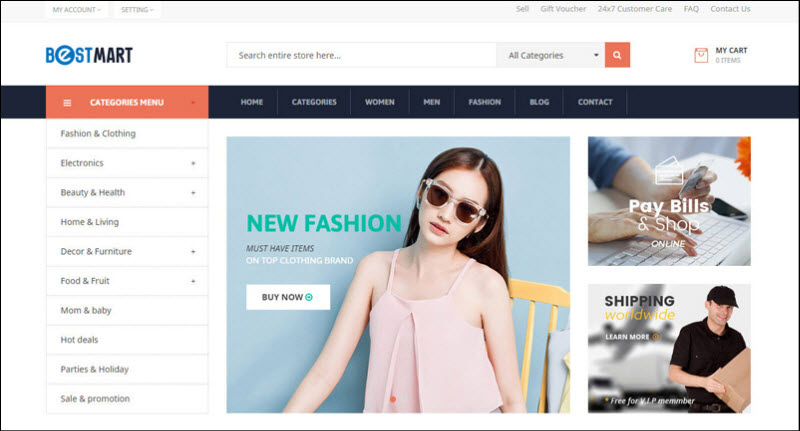 5.Ves Bishop | $84
Ves Bishop – best Magento 2 theme marketplace is optimized for Search Engine Optimization and has high conversion rate, Ease of use so that allows to create outstanding website ever.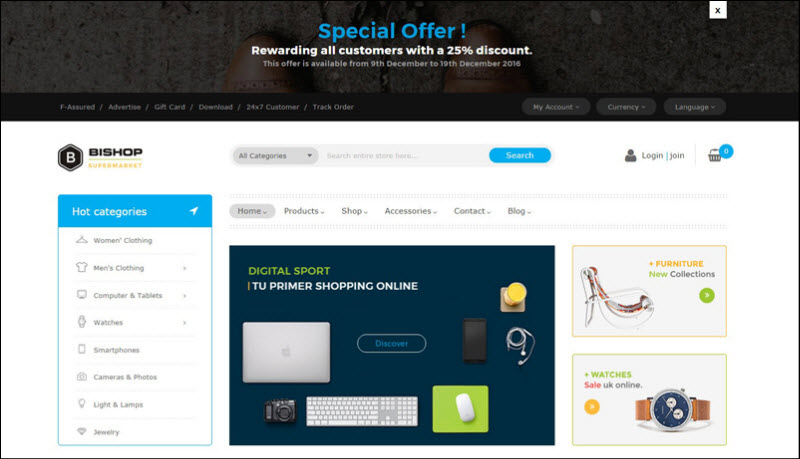 6.Ves Havina | $84
Ves Havina is built on the Bootstrap framework which ensures your site working process is perfection on any devices. Using Magento 2 Theme, you never have to worry about its customization, SEO friendliness, Mobile optimization and all other features. What's more, 3 stunning and attractive homepages will make your website more naturally tremendous.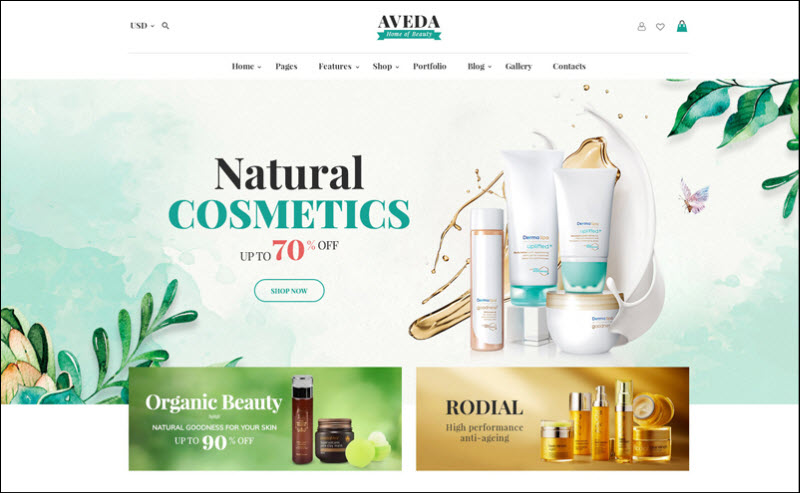 7.Ves Crafk | $84
VES CRAFK is a fully responsive Magento 2 theme with clean & modern design and professional organization and decoration. This theme is created on the basis of a tool which helps to increase your product's values as well as your sales through showing off your abundance of furniture for departments and offices.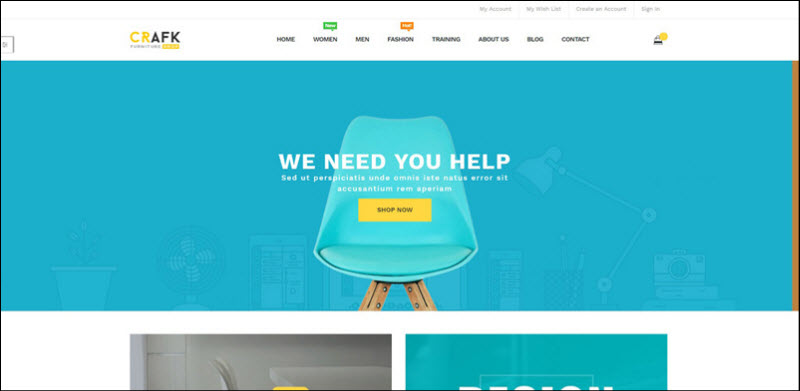 8.Ves Eveprest | $84
Eveprest – Clean, Minimal Magento 2 Theme for fashion, bags, shoes, digital, hi-tech website… and more. The modern design, various layout helps you showcase your products at it's best.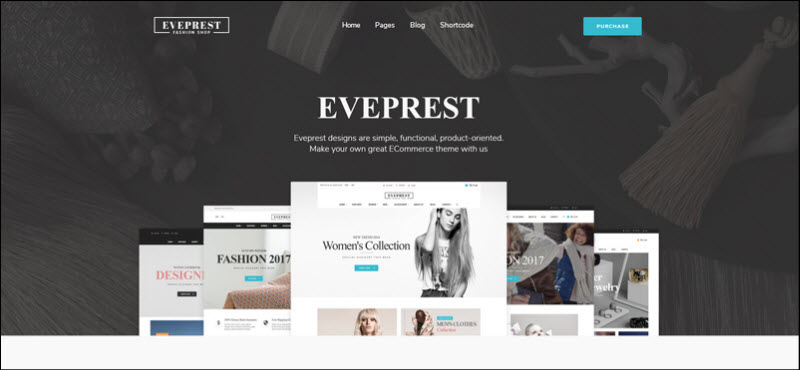 9.Ves Mohawk | $84
Mohawk – a professional, easy to use Magento Theme with the clean and creative design. The theme is fully customizable with multiple layouts. Also, it comes with tons of features to make everything become much easier and faster.
10.Ves Floristy | $84
Ves Floristy is the best Magento 2 theme for Flower Store, Gift Store, Decorative Plant store, Ornamental plants store…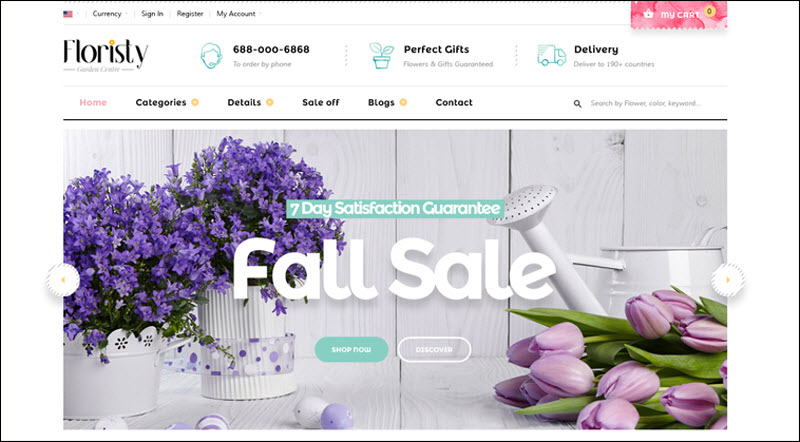 11.Ves Owenstore | $84
Owen come with multiple beautiful designed layouts. The theme retina ready and looks remarkable on all devices. It is optimized for SEO to improve your website ranking better.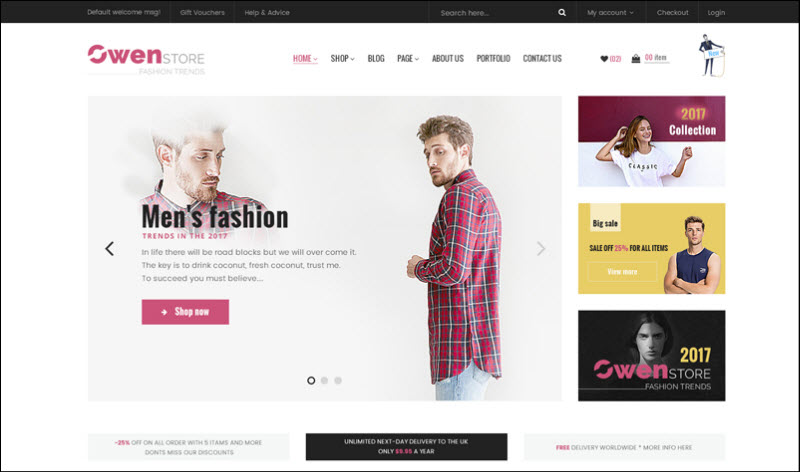 12. Ves Flashshop | $84
Last but not least, Flashshop includes a tremendous of essential functions: Awesome themes, speed, modern, and useful which are suitable for multi-store like Cosmetic, Garments, Gallery, equipment store. With the support of devices, the page becomes more closely to customers' ambition.
Moreover, Flashshops is compatible with Magento 2 and Bootstraps 3x, your products show on all devices such as the Laptops, Tablets, and Smartphones. People customize the page fast and effectively follow to themselves. The blog becomes the attractive place where you feel cozy and close.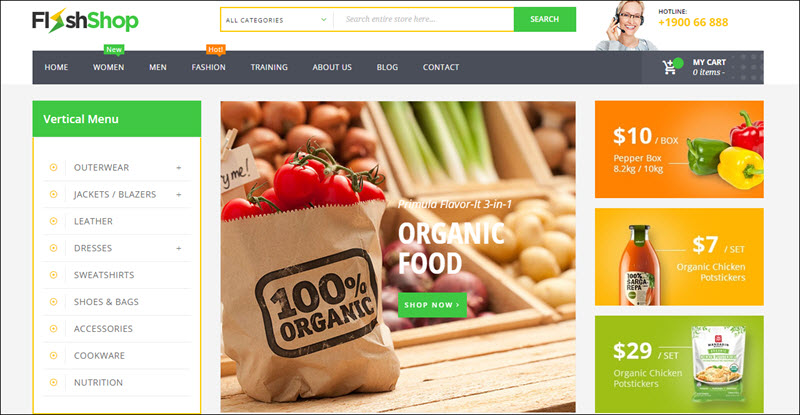 13.Ves Fresh | $84
Ves Fresh – A stunning Magento 2 Food theme. A perfect theme for any E-commerce store. You can install them for any E-commerce Store like Food Store, Supermarket, Grocery Store, Vegetable store.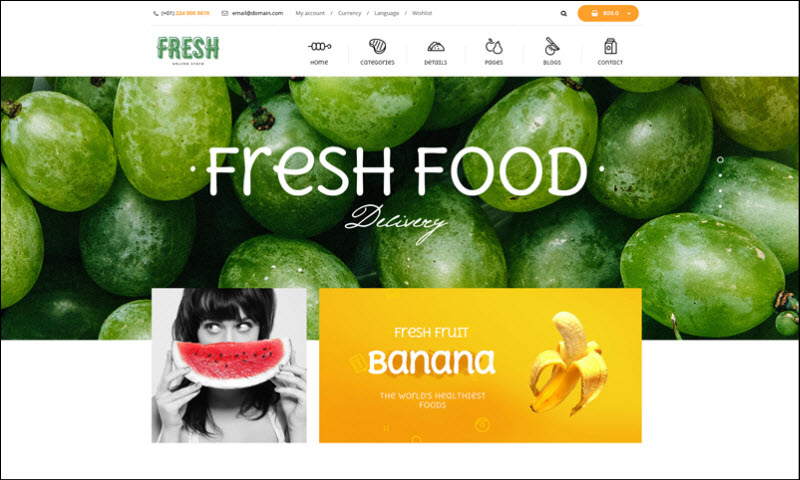 14.Ves Office Furniture | $84
Office furniture is Responsive Multipurpose Magento Theme used to sell all types of furniture and home decor. The theme is created with responsiveness and Retina Ready, it makes your site look fabulous on any devices.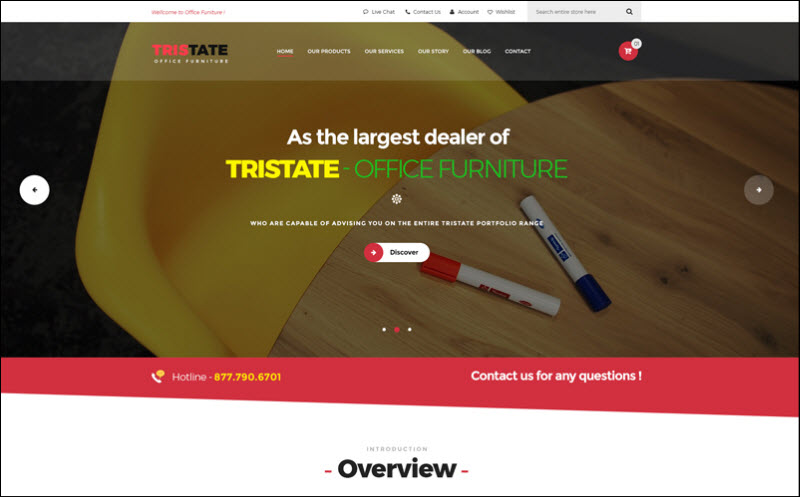 15.Ves Oshop | $84
Inspired from the accelerating of Fashion Online store on the modern world, we are very honor to introduce about our nice Magento 2 Fashion store. It is well-suited for any Ecommerce store. You can build to sell any Clothes, Bags, Shoes, Accessories, and so on.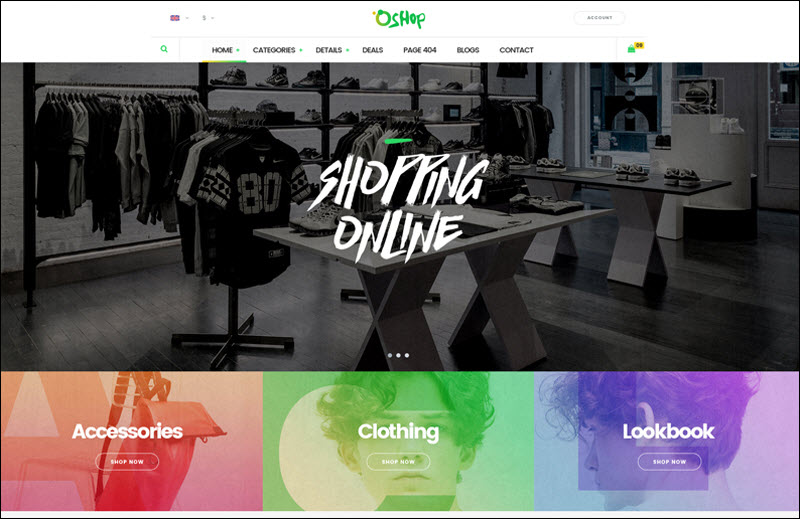 16.Ves Cropshop | $84
Ves Cropshop is the combination of an extremely powerful responsive and retina ready design. As a theme for a fashion, kid stuff and sports store; it is designed with strong, sweet and elegant style together with a product-centered layout to capture every customer's attention at the first sight.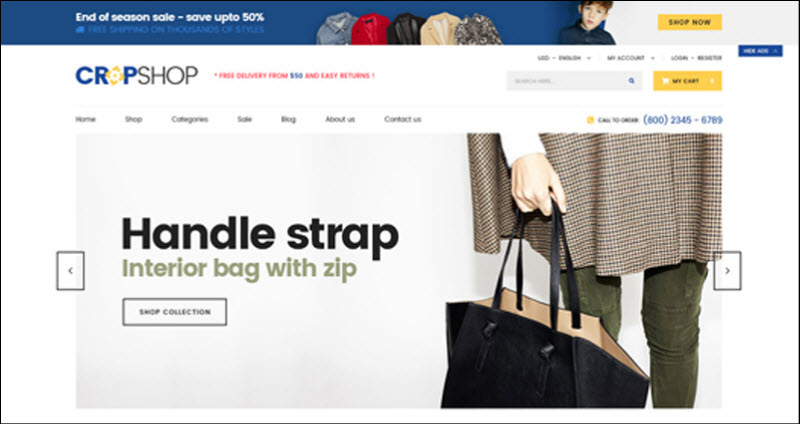 17.Ves Sunbox | $84
Sunbox – an elegant Magento 2 Glasses Theme Design- one of the essential trend of Fashion. That is a great combination of between color, background, skillful designs, the theme will bring the best solutions for any E-commerce store. Thanks to building on Bootstrap 3 Framework, it means that it is flexible to customize as you want. It is extremely suitable for big store, Global Enterprise.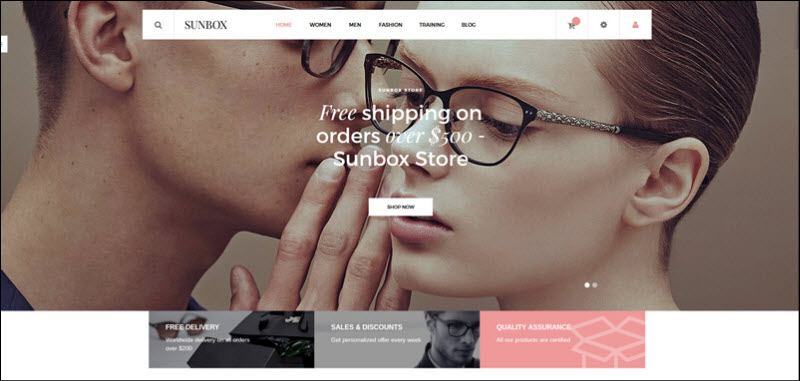 18.Ves Vigoss | $84
This Magento 2 theme comes with a set of features that improve the functionality of your store and make it more user-friendly. Highlighted all of your product in categories and main menu with the support of Mega Menu Module. By building on Boostrap 3.x Component, Ves Vigoss becomes more friendly on Mobile Devices than ever. So customers can search your store with ease.
19.Ves Swimwear | $84
Using Ves Swimwear, you and your online customer will have chance to experience the fastest and smoothest website with a high stability thanks to Page Builder extension integration, numerous stunning and fashionable homepages and SEO friendliness.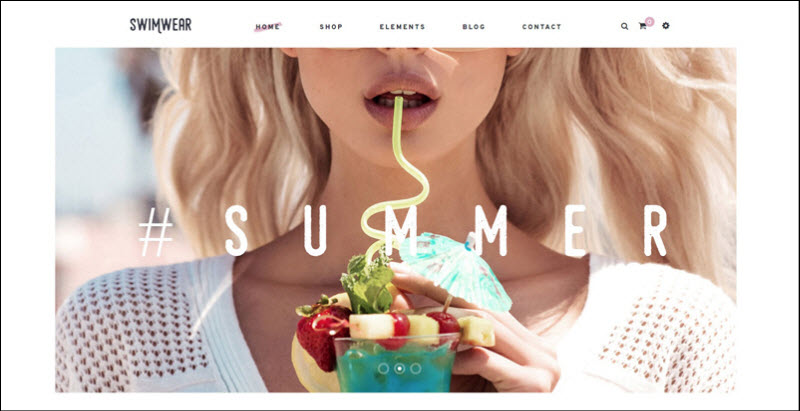 20.Ves Micmart | $84
The next magento 2 theme marketplace is Ves Micmart. This is prominent with fresh, neat & clean design and powerful features. Besides, this theme is one of the best marketplace multi-vendor magento 2 themes because it allows you to create and configure multi-store, multi-theme, multi-languages at ease.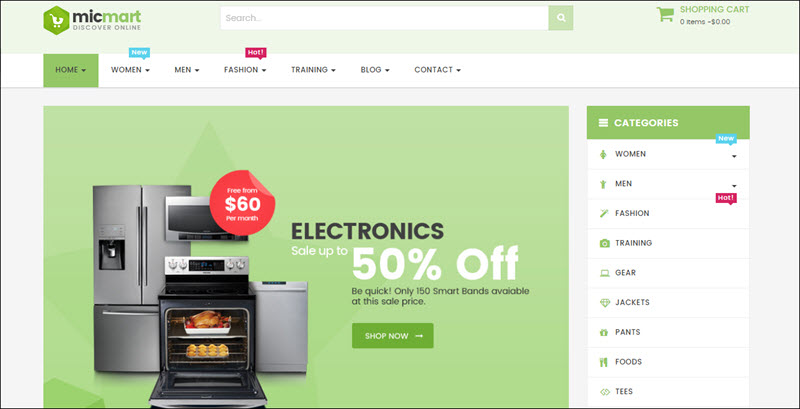 21. Ves Gosmart | $84
The beautiful magento 2 theme marketplace is named in this list is Ves Gosmart. It comes with the unique and attractive design that makes your store look smart and professional and helps to create smart and professional E-commerce site: Supermarket, Electronics, Shoes,…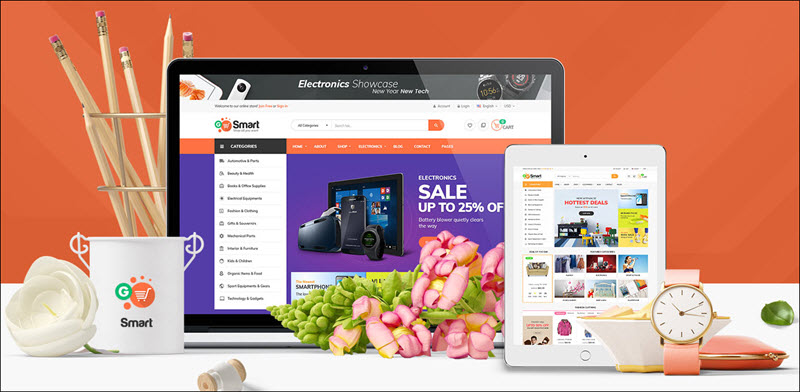 22. Ves Bigmart | $94
I mentioned in this list is Ves Bigmart. It's fashional, elegant, attractive design is appropriate for Hitech store, Smartphones & Mobile Accessories, Tablets & tablet Accessories, Fashion Store, Perfume Store, Beauty Shop, Baby Care, Home Appliances, and so on. With this theme, you can freely discover and design your page in the most interesting and effective way.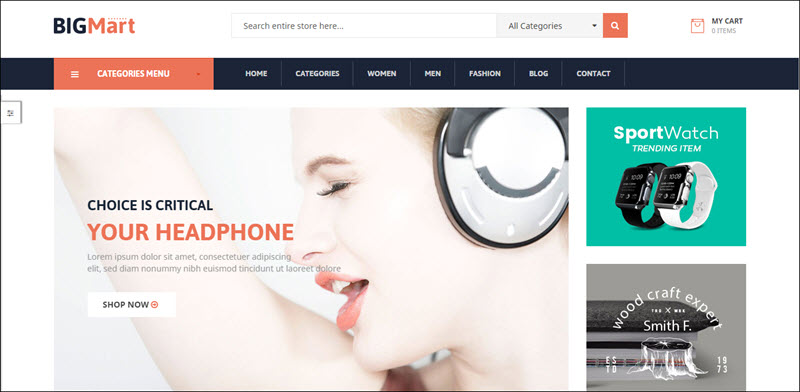 23. Ves Golmart | $84
We can not miss Ves Golmart in this collection as it is a Magento 2 Super Market Theme appearing with an interesting impression. Customers will fall in love with your store by the High-Speed of Loading Page Search, Unlimited Customization, Attractive Homepages, etc. Customers have a chance to experience shopping wonderfully.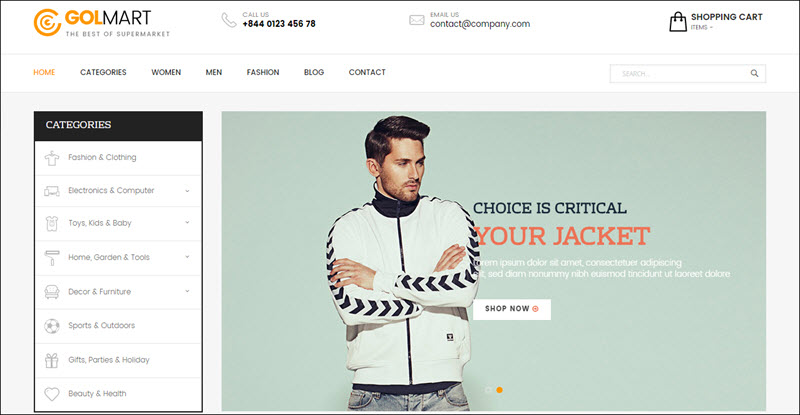 II. Best Magento 2 Marketplace Extension
1. Magento 2 Marketplace Extension | Landofcoder $399
The best marketplace in the list of top Magento 2 Multi-vendor Extensions is Magento 2 Marketplace extension has been released by Landofcoder which is a reputation Provider in Magento Extension – Opensource. It is the only extension of the list that is compatible with this all the themes I mentioned above and when accompanying, they make their effects in your store's sale enhanced together.
To specify, this extension is impressed with extremely easy to use. Anyone can sign up and start selling easily without experience required. Because it is the combination between trending marketplace design with amazing features and is fully compatible with most standard Magento 2 themes, it will bring you the best storefront ever and satisfy the customers and give them enjoyable experiences.
With this Magento 2 multi-vendor extensions, vendors can take a full control of selling products on your marketplace including coupons, discounts, reviews, withdraws, earning reports, commission, support, etc… on the front-end. Besides, Multiple Payment Gateway and Multilingual helps your market to sell in any country easily. Furthermore, customers can purchase the product from various sellers and vendors at once.
Unlike other marketplaces, in the admin panel of this Magento 2 multivendor extension, there are 2 options that you can approve seller automatically or you can set it manually. Therefore, you can set auto-approval. It is very convenient for you.
To explore how this extension is great, please spend a little time on looking at:
Outstanding Features:
User-friendly Seller Cpanel
Fully Responsive & Mobile Optimized Marketplace
Best Storefront Marketplace
Separate Seller Profile
Flexible Commission
Multiple Gateways & Multilingual ready
Auto Approve Seller Or Approve Manually
Multiple Vendor Product(S) Checkout At Once
Seller Credit Account
Manage Transaction
Product Management
Order Management
Report System
Feedback & Review
Vacation Setting
SEO Management
Directly Chat online with customers
Feedback & Review
Calculate Shipping Payment on Product Vendor Location
Besides, in order to support your marketplace works fluently in any types of business, Landofcoder also offers tons of Plugin which support your market be the best experience with customers.
View detail: https://landofcoder.com/magento-2-multi-vendor-marketplace-extension
Note: This is a plugin of Magento 2 Marketplace Extension. To use this module, you must install Magento 2 Marketplace Extension first. The provider also helps you install this extension for free. This is really good extension we are highly recommended
Detail Plugin you should take:
Marketplace Custom Option Magento 2
Marketplace Custom Attribute Magento 2
Quote System For Magento 2
Seller Badge System For Magento 2
Seller Slider For Magento2
Seller Coupons For Magento 2
RMA System for Magento 2
Seller Product Search For Magento 2
Single Seller Checkout For Magento 2
Multi-Warehouse Magento 2
Gift Card Magento 2
Reward Point For Customer
Magento 2 Marketplace Helpdesk Plugin
Loyalty Card Program Magento 2
Vendor Promotion Magento 2
Magento 2 Table Rate Shipping Marketplace
Marketplace Seller Locator magento 2
Marketplace Chat Magento 2
Marketplace Twilio SMS Notification for Magento 2
Magento 2 Marketplace FAQs – Seller Buyer FAQ Plugin
Magento 2 Marketplace Social Login Plugin – Magento Social Connect
Magento 2 Paypal Adaptive Payment
Magento 2 Marketplace Product list
Marketplace Stripe Payment
Marketplace Seller Membership For Magento 2
Marketplace Customer Membership For Magento 2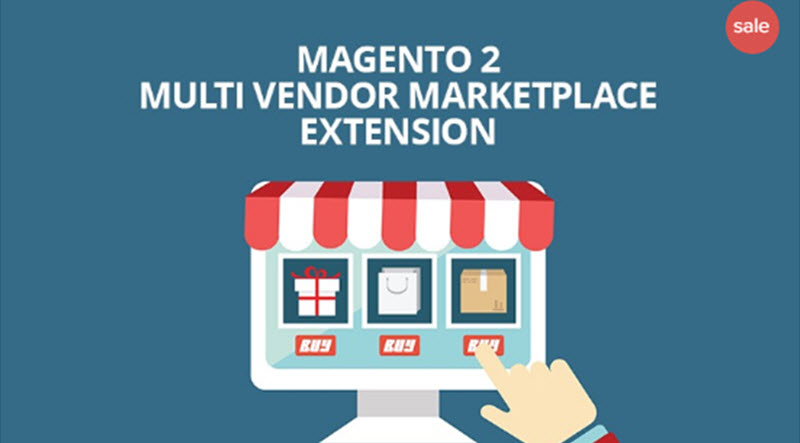 2. Magebay Multi-Vendor Extension For Magento 2 | $299
The second extension in this collection is Megabay multi-vendor Magento 2 extension. It is flexible and suits to big businesses. Magento powers amazing shopping experience, support mobile very good. And Magebay Marketplace Multi Vendor will convert your magento store into the marketplace quickly.
Top Best Features of Magebay Mutil-vendor Extension:
+ Support almost Product Type Support: Simple, Virtual, Configurable, Downloadable
+ Vendor can manage products, order transaction via their vendor dashboard.
+ Admin can setup commission for each vendors, special categories, special products via product attributes
+ Allow seller import bulk products via file csv.
+ Allow customers compare prices from multiple vendors
+ Support Return Merchandise Authorization (RMA) System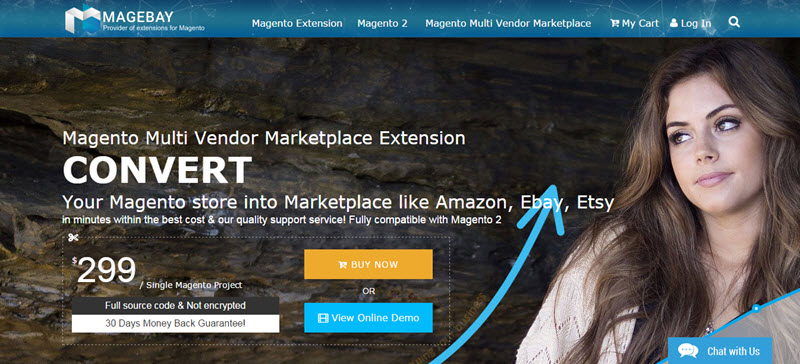 3. Webkul Multi-Vendor Extension | $349
Another extension named in the list is Webkul Marketplace Multi-Vendor. This extension converts your online store into one that supports multiple sellers and provides a separate seller portal on the front-end of your site.Customers can rate and review different sellers. Sellers can customize their profile with a shop banner and logo and add unlimited products. Sellers can also change the shop URL. In addition to the great features for sellers, this module allows admin to set different commission prices for different sellers. The admin has a variety of back-end management options.
With this module, customers can rate and review different sellers. Sellers can customize their profile with a shop banner and logo and add unlimited products. Besides, sellers can also change the shop URL. In addition to the great features for sellers, this module allows admin to set different commission prices for different sellers. The admin has a variety of back-end management options.
4. Apptha Multi-Vendor Extension | $999
Next, Apptha is also a leading multi-vendor marketplace solution provider company for Magento 2. They are using the same functionality as Webkul. They provide just 5–6 addons in this extra feature.
This Multi-vendor extension is pre-loaded with front end features a variety of themes and backend controls essential for sellers, marketplace owner and shoppers and this extension can build a marketplace without demanding much time, money and technical expertise. Moreover, admin can set different commission rates for different vendors, view live sales updates, and approve seller requests.
Furthermore, social login, one-step checkout, and the ability of vendors to set deals make this a great marketplace extension. Vendors can view a dashboard that gives sales performance information. They can also customize their store page with a specific URL. This extension allows vendors to add 4 different product types. However, it's important to know this price only includes support for three months. Support for a year costs an extra $500, bringing the total cost for a year to $999.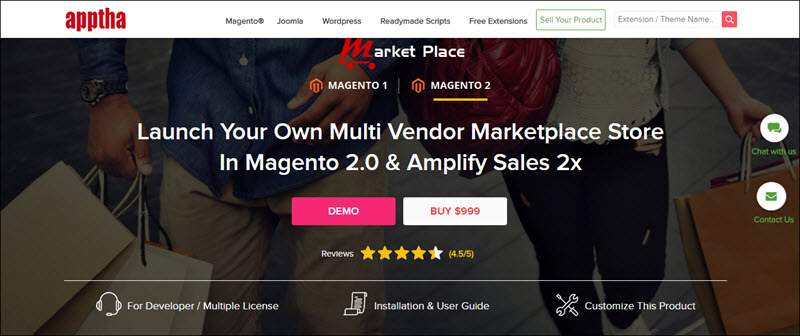 5. Vnecoms Marketplace Magento 2 Extension | $399
The last one in the collection is Vnecoms Marketplace magento 2 extension. This Magento2 Marketplace extension is a good choice for building marketplace website in Magento 2. Your sellers will have full control using a Seller Cpanel to manage their own products, sales, invoices, shipments and credit memos.
Besides, each seller receives a customizable storefront within your Magento 2 Marketplace. As the marketplace owner, you earn a set fee for each order received by sellers. Furthermore, customers can leave reviews and ratings for sellers every time an order is placed, allowing for a very safe shopping experience.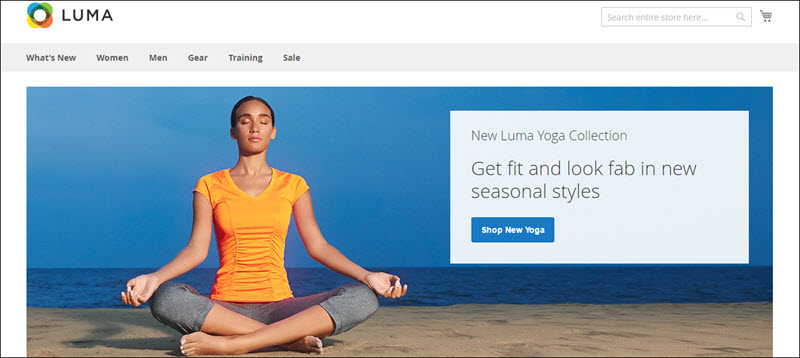 Here are all Best Magento 2 Multi-Vendor Themes and Extensions. Hopefully, our blog will be a help for you to choose the best marketplace theme and extension for your online business.
Other Magento 2 Extensions you may prefer:
Related blogs you may be interested in: