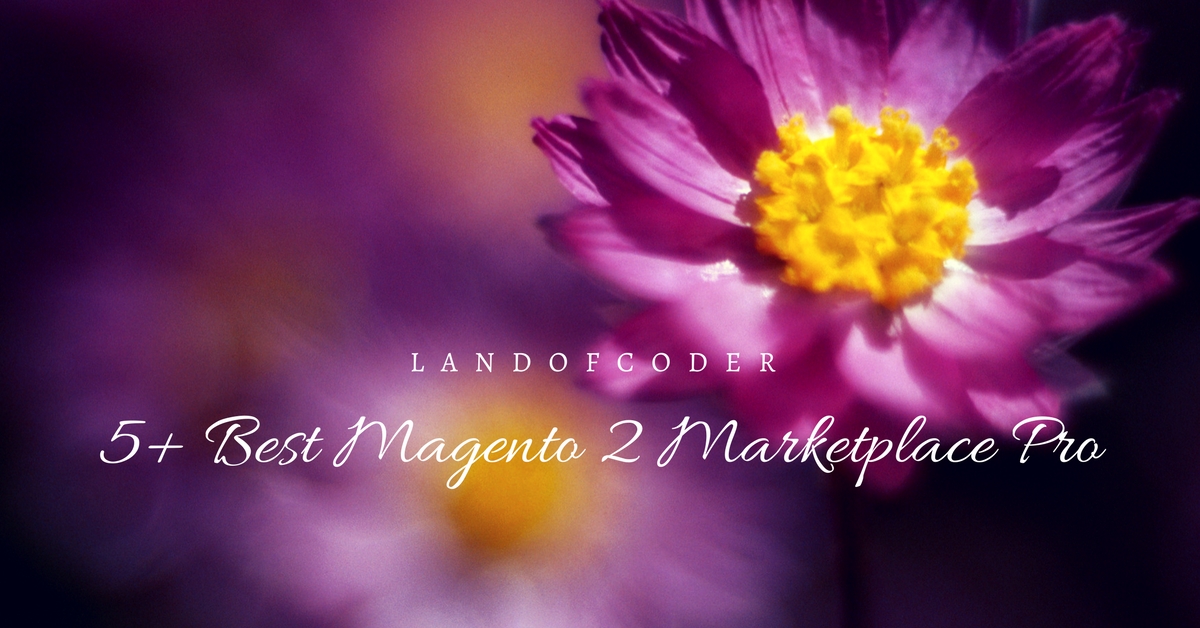 Are you looking for an optimal solution to your online marketplace? This collection will offer you 5 Best Magento 2 Marketplace PRO to make your marketing strategy friendly and effective. Based on a range of criteria, the comparision may help you make a precise and reasonable decision.
Provider
Rating & Review
             Description
           Highlight Features
Demo
Price
Detail
Landofcoder
5-1 review
Letting vendors/ sellers manage a wide range of things by themselves easily will take your website to the top. Our Magento 2 Marketplace Pro can help you automatize your online marketplace like Amazon, eBay, Etsy…Your sellers can optimize a full control of their products, sales, invoices, shipments, credit memos by using a Seller Cpanel. At the same time, Customer can give reviews and rating for sellers as well as their products & services.

Amazing User Experience with Seller Cpanel
Super Fast Responsive & Mobile Optimized marketplace
Create Unlimited Sellers With Smart Store Front
Showcase Beautiful Seller Profile
Compatible with Any Magento 2 Themes
Build Auto Marketplace: Vendors Manage Almost All Of Things
Create Flexible Commission Effortless
Multiple Gateways & Multilingual ready
Auto Approve Seller Or Approve Manually
Multiple Vendor Product(S) Checkout At Once
Showcase Seller Credit Account Professionally
Smart Manage Transaction Incredibly
Unlimited Product Management
Manage Order Fast & Live

Demo
$999
Detail
Apptha
4.6-9 reviews
Launch your Magento 2 Marketplace Store with Apptha's Multi Vendor 2.0 Extension – A fully functional & 100% customizable script that allows multi sellers to sell their products.

Commission Calculations
Product Types
Backend Controls For Admin
Backend Controls For Sellers
Dashboards
Contact/Support
Commission Calculations
Order Management
Product Comparison

 Demo
 $999
 Detail
Webkul
 5-31 reviews
Multi-Vendor Marketplace Extension converts your existing Magento 2 Store into a complete online shopping mall marketplace with multiple sellers. Using this extension, the suppliers/sellers can manage the inventory, shipment, Seller Profile page, Seller Collection page. The supplier/seller can add multiple types of products – Simple, Configurable, Virtual & Downloadable. This extension is supported by many shipping & payment add-ons including FedEx, USPS, DHL, PayPal, Stripe, Aramex.

A special and attractive design for manage the Products, Sellers, and Commission.
Separate Seller Profile with Company Logo and Seller Collection Page with Company Banner.
The admin can allow separate vendor dashboard.
An interactive vendor dashboard in a separate vendor panel.
Vendors can access their customer grid, reviews, and activities easily.
Allowed vendors to make withdrawal request for their remaining amount via separate vendor panel.
Different Product type for Seller (Simple, Downloadable, Virtual, Configurable).
Admin can configure the Marketplace Module.

 Demo
 $349
 Detail
Cmsmart
 5-8 reviews
Marketplace Multi Vendor Module for Magento 2 turn any magento store into marketplace website. Your sellers will have full control to manage their product, sales, invoices etc through a seller Cpanel.

Separate Seller Interface: Provide a sleek interface for your sellers to manage their Profile, Settings, Products, Orders, Transaction List and Sales Report right in seller account.
Seller Management: All seller, as well as seller information, will be managed right in the back-end. Admin can changes status ( approve/disapprove), delete seller and view seller information here.
Support all types of product: Marketplace Multi-Vendor Extension for Magento 2 supports all product types available in Magento such as simple, configurable, virtual, downloadable, also using add-ons seller/vendor can create grouped and bundle product as well with attribute set.
Flexible Commission Management: Store owner can set commission on global level which is applicable for sellers to whom specific commission has not been set, as well as set commissions for each Sellers.
Product, Seller/Vendor Notification Email: Admin receive an email when customer register to become seller, seller add or edit a product and seller receives an email when your customer contact seller shop, admin approve/disapprove seller/seller product.

 Demo
 $199.68
 Detail
Modulebazaar
 5-4 reviews
Our Marketplace extension helps to convert existing Magento store to a shopping mall with multi-vendor portal management. Special and attractive design for seller portal to manage the product catalog, orders, invoices, manifest, payments etc. Simplified Magento interface for store owners to manage sellers, seller products, orders, commissions and Payouts.

Convert your existing Magento site into Multiple Seller Marketplace
Allow multiple sellers to register and sell their products
Allows Seller to manage products, invoice and shipment in responsive seller dashboard
Allows admin to set commissions for each Sellers, Products, Category, Customer Group and Product Type
Allows Seller to manage simple and configurable product types
The sellers can upload the products along with multiple images via the CSV file upload
Eases the seller's task of uploading large inventory via CSV upload
Allows customers to give review only if they have purchased product from that seller
Admin can review and allow the review to be displayed

 Demo
 $199
 Detail
These information is edited by Landofcoder Magento Experts. It will be very helpful for you to get The Best Magento 2 Marketplace Pro for your site.
  SOME OTHER EXTENSIONS YOU MAYBE INTERESTED IN
Related Posts