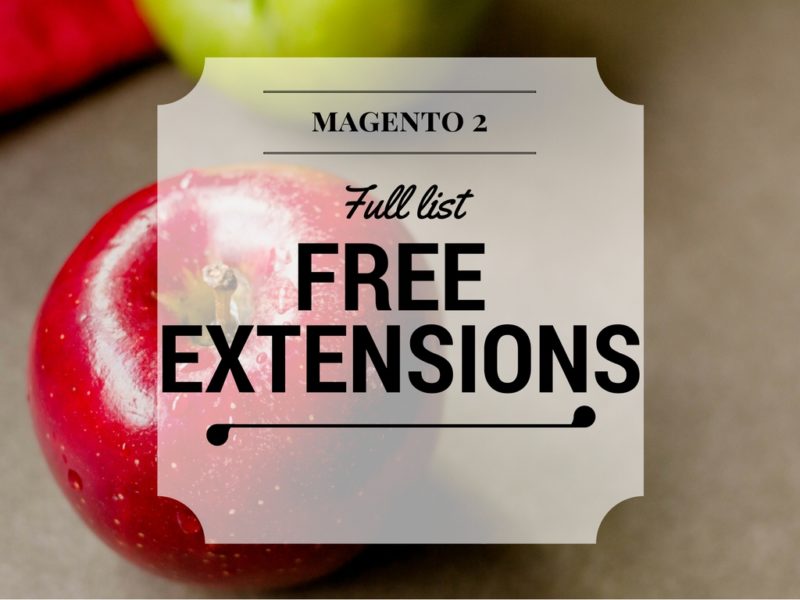 This super special blog will list out ALL Free Magento 2.3 Extensions available in the Magento 2 marketplace. All of these extensions are the best free Magento 2 extensions and free download, of course. Stay tuned!
LIST OF FREE MAGENTO 2.3 EXTENSIONS IN 2019
1. Magento 2 Facebook Live Chat | Landofcoder
Using Magento 2 Facebook Live Chat Extension, you can easily keep in touch with a variety of customers at a time. The chatbox of this extension will help you send and receive messages from users instantly. Let's see the outstanding advantages of this extension.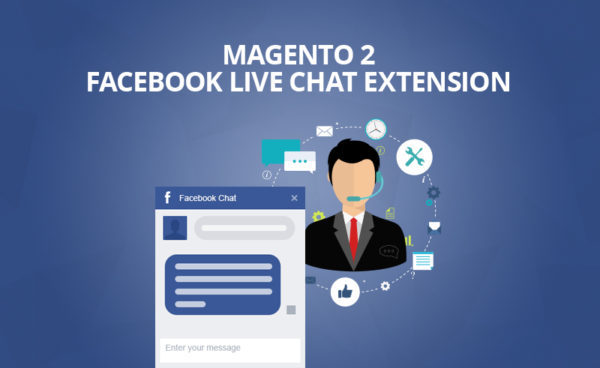 2. Brand Extension | Landofcoder
Being one of on the free Magento 2 Extensions list is Brand Extension from Landofcoder. It creates and shows flexible professional brand carousel as well as most inspirational brand pages on your online store. It is easy to use and customize also.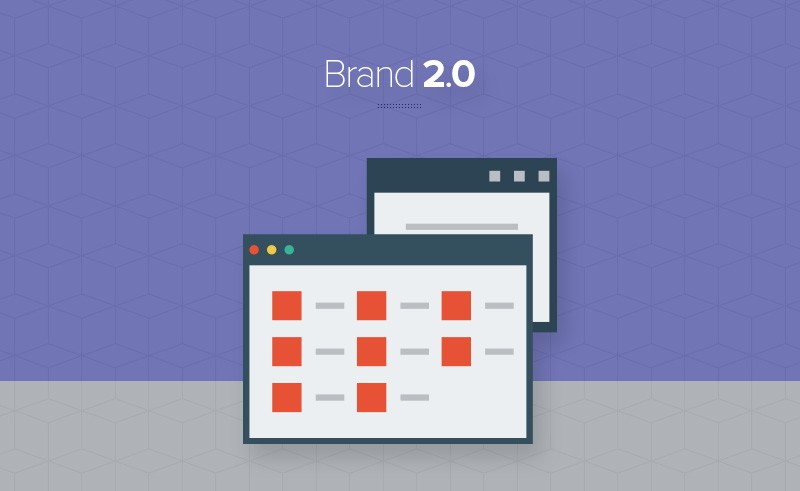 3. Image Slider Extension | Landofcoder
With this free Magento 2 Image Slider widget, you can display your image slider responsively on any kind of devices. Through CMS & Widget, your Magento 2 slider can be shown in any position such as Homepage image slider, Content Slider, Gallery Slider, Product Image Slider, Footer Area, Brand Slider, Offer Slider.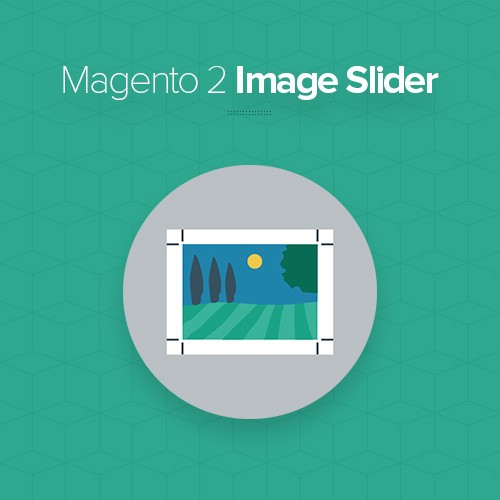 4. Product List | Landofcoder
Displaying product list (Latest, New Arrival, Special, Most Popular, Best Seller, Top-Rated, Random, Featured, Deals) will increase your customer's average order; simultaneously, decrease abandon rate.
Especially, Magento 2 product list extension simply helps your customers browse through the store looking for what they need easier. Definitely should not pass this one in Free Magento 2 Extensions list.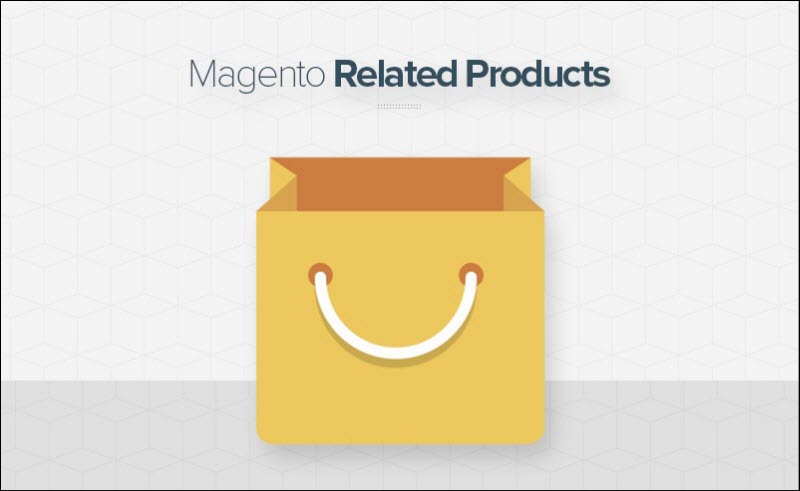 5. Lazy Load | Landofcoder
A typical one in free Magento 2 Extensions list, Lazy Load will help you not only reduce loading time but also optimize Magento 2 site speed. Using Magento 2 Lazy Load, product images on your Magento site shall be loaded on demand. Hence, you can reduce load time significantly. The extension comes with friendly code strings, which promotes site rank in the SERPs to improve Google ranking rate of the page.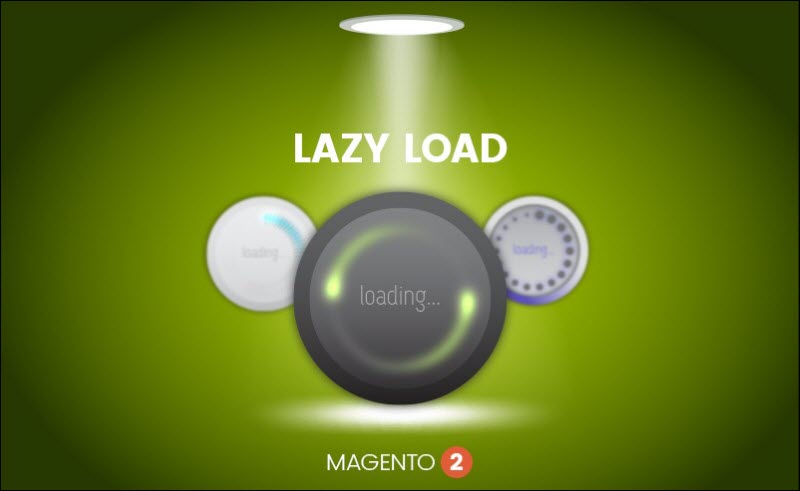 6. Infinite Scroll | Landofcoder
Magento 2 Infinite scrolling makes shopping experience become more enjoyable and easy. It can automatically load products without interruption. It is highly appreciated in this list of Free Magento 2 Extensions.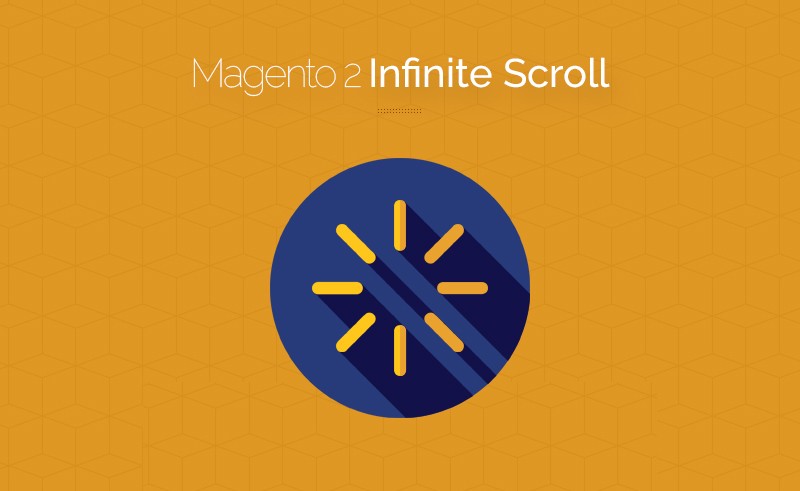 7. Slack Integration | Landofcoder
This Free Magento 2 Slack Integration from Free Magento 2 Extensions list will help you receive Notification Sale on your store such as New order, New Customers, New Review Submitted immediately.
Also, thanks to integrating Slack Chat in Magento 2 Store, you can control all notification about the order, customers, review effectively, without login Admin Panel. So you can save tons of time and cost.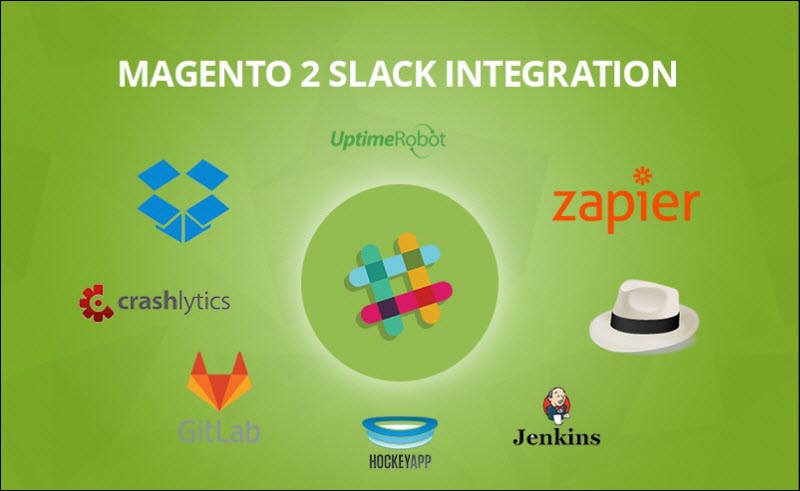 8. Facebook Comment Extension | Amasty
This extension will help your customers share their reviews more easily and efficiently. Enhance your sales conversion and credibility. Don't miss this one in Free Magento 2 Extensions list!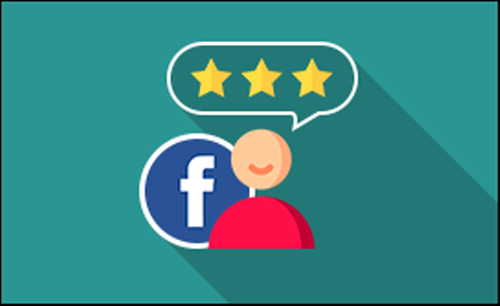 9. Magento Storeview Flags | BSSCommerce
The global current trend of E-commerce sites is using flags to symbolize for/enclose with store views, representing modernity, and convenience.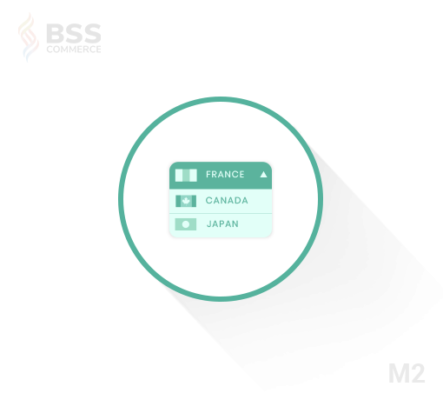 10. Magento 2 Custom Shipping Method | BSSCommerce
Magento has created some shipping methods for merchants and shop owners; however, in reality, you need more custom shipping methods. This extension was made to allow you to create shipping methods easily as a piece of cake.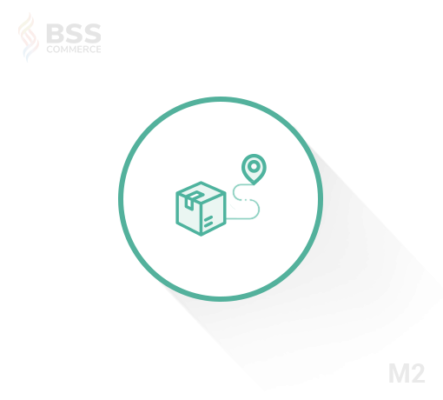 11. Search AutoComplete | Mageworx
Search AutoComplete from Mageworx is useful for your customers to quickly find what they need with the savvy search autocomplete functionality. Instantly display most relevant search results in a customizable AJAX pop-up and let customers purchase products right in from the search box!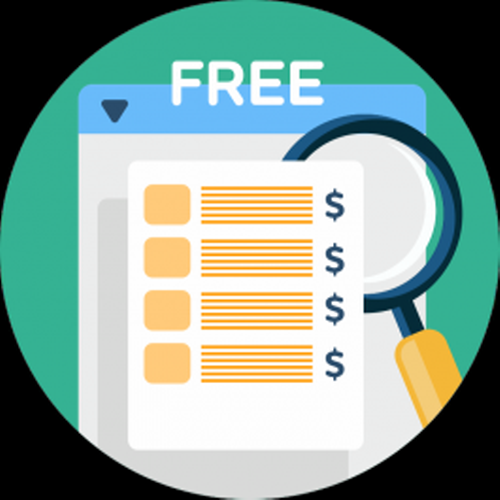 12. Geo Lock | Mageworx
Geo-Lock simply helps you locate your customers' address and you can allow or deny them to access to your store.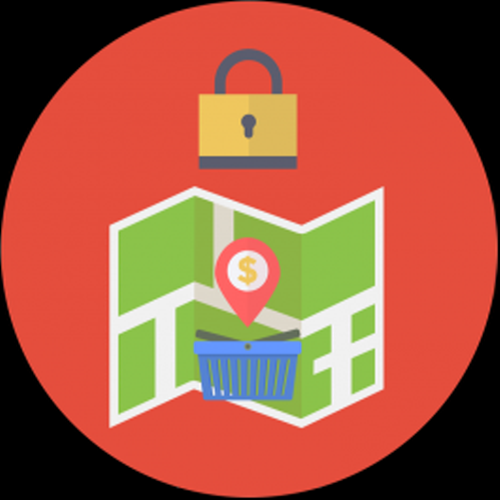 13. Others Also Bought | Mageworx
This free Magento 2 extension will sort your products out based on customers' purchase history and show them a relative list that they would prefer. It would help you increase sales.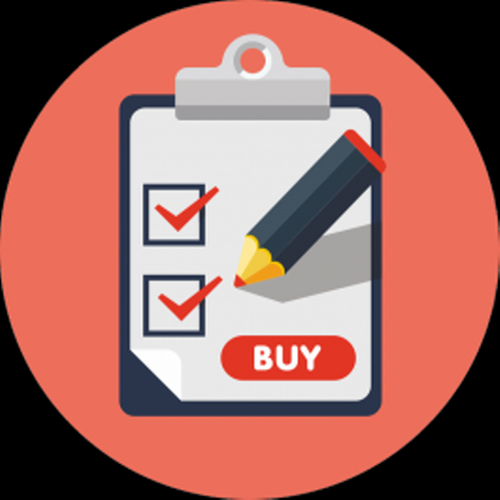 14. Magento 2 RMA extension | LandofCoder
This flexible Magento 2 RMA extension helps you manage product exchanges and returns in the most effective way.
Make RMA seamless to the shopper and build strong relationships with customers and win their trust and loyalty.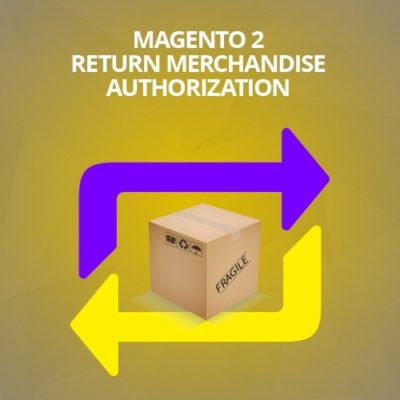 15. Easy Contact Form Widget | Solwininfotech
Magento 2 Easy Contact Form Widget extension allows admin to create a contact form in your store. It will help you to incorporate a contact/inquiry or website feedback form in your store easily at any place using a widget.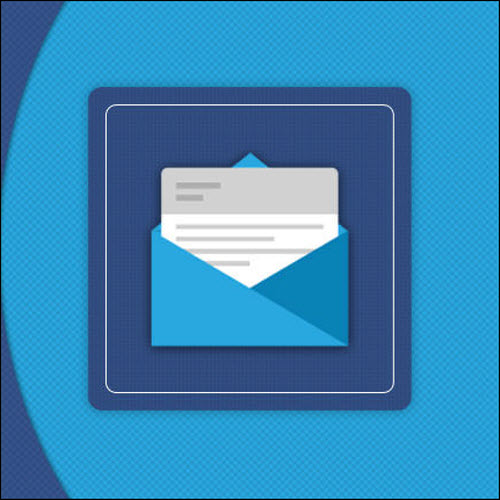 16. Featured Product | Solwininfotech
This free extension is effective to showcase the hand-picked products of your store in an eye-catching and attractive way. Displaying featured products on your eCommerce store is a great way to increase sales of some special products.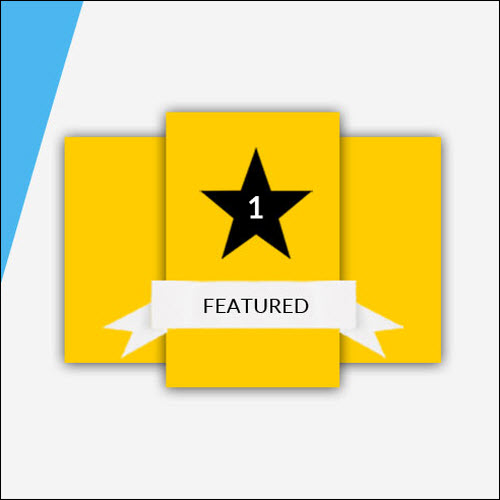 17. Flickr Widget | Solwininfotech
Flickr Widget from Solwininfotech easily integrates Flickr gallery with your online store and displays the latest feed of your Flickr page on your store. It is a user-friendly and fully customized extension.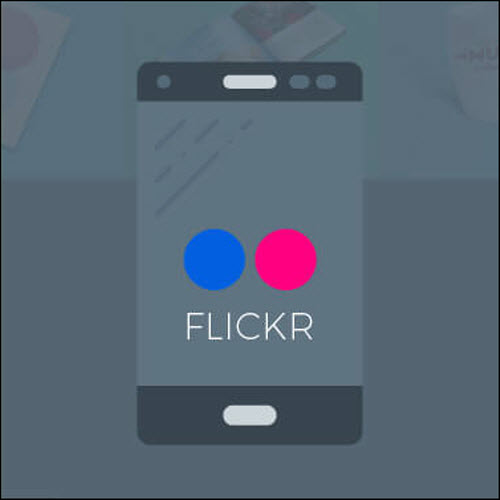 18. Instagram Widget | Solwininfotech
Instagram Widget will allow your store to present Instagram images of products on their store with specific hashtags. The best part is, it can be inserted anywhere on the website.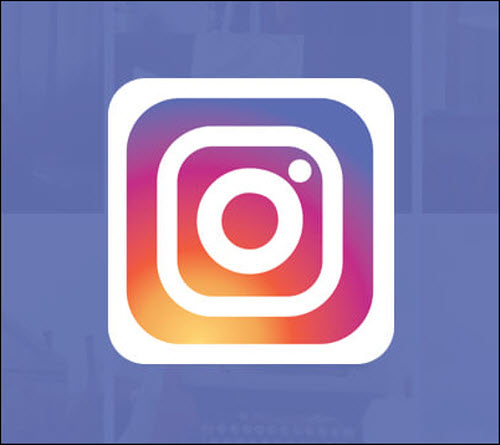 19. Scroll to Top | Solwininfotech
Scroll To Top Magento 2 Extension allows customers to scroll up to the page from bottom to top with one simple click. The Scroll Top button is visible only when the page is scrolled down. This extension mostly used in the long page design of e-commerce websites to back easily and nicely to the top of your website pages.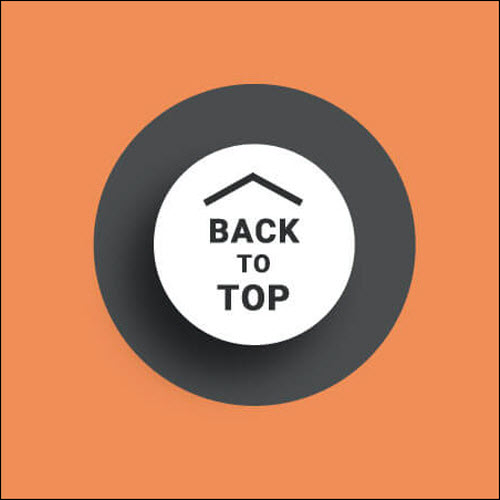 20. Sold Out Label | Solwininfotech
This extension put a sold out label over the default image for all products which are out of stock.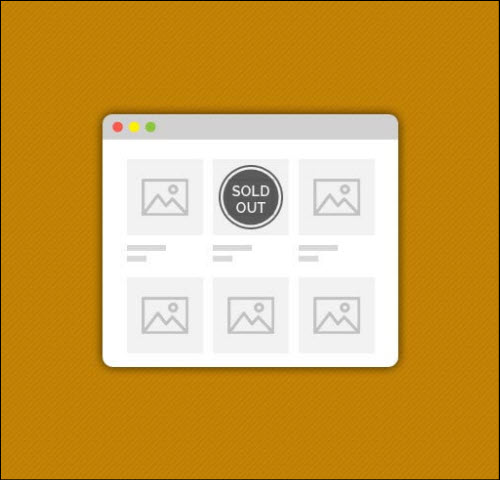 21. Price Slider | Mizentech
Magento Price slider is a featured extension which helps your customers easily access the price range of the products they wish to purchase.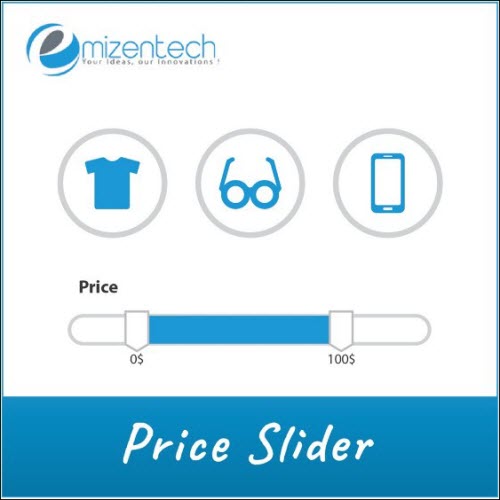 22. Banner Slider | FME
Magento banner slider extension from FME allows you to place attractive banners on any page of your store. You can add banner sliders in Magento with custom titles, banner link and set orders of your banners from the back office.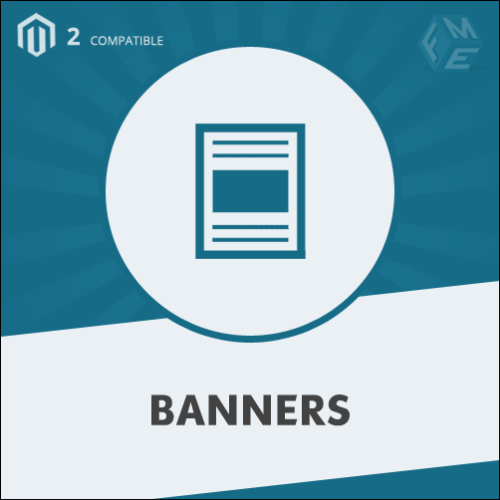 23. Request for Quote | FME
Magento Quote extension allows you upgrade your Request for Quote process with automated RFQ form on your online store. It uses simple entry fields to help your clients fill their data and send their quotes to acquire an accurate cost.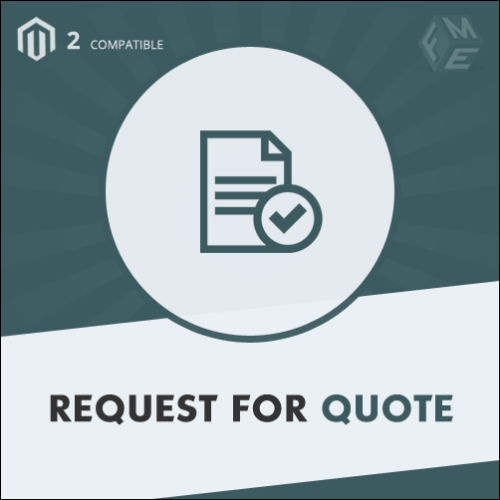 24. Magento 2 Hide Price | Landofcoder
The Magento 2 hide price extension helps you to hide the prices of specific products or multiple products at the same time.
Also, you can hide the price of products for particular customer groups.
With Magento 2 hide price extension, you can replace Add to Cart button with a custom message or inquiry form in AJAX popup to encourage customers to add their info or take action as you needed.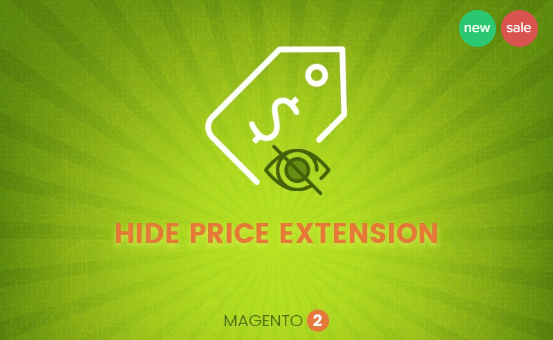 25. Free Blog | Magefan
This Magento 2 extension from Magefan creates a full-fledged professional blog on your Magento 2 Store with our extension.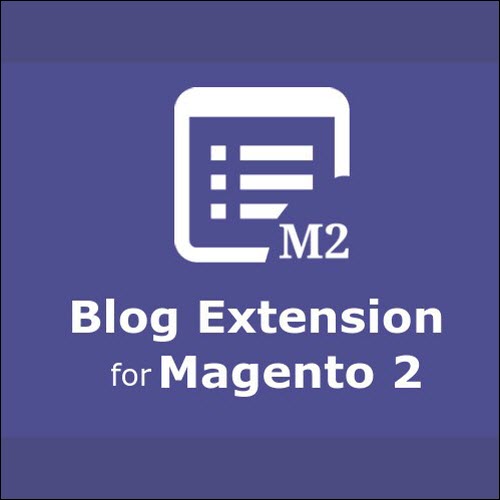 26. Magento 2 Layered Navigation Extension | LandofCoder
Magento 2 Layered Navigation Extension allows your customers to browse your product catalog comfortably and impressively.
Also, our new Layered Navigation Extension can satisfy you at the very first sight with its multiple filters, ajax load and user-friendly interface.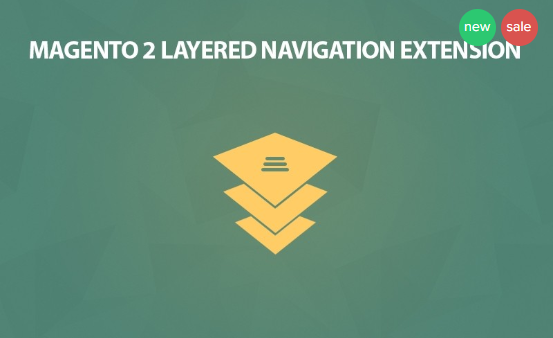 27. One Page / Step Checkout | IWD Agency
The One Page Checkout optimizes the checkout process for your Magento 2 store to be simple and responsive for users on any devices. By reducing the steps needed to submit an order, customers are more likely to complete the process and thereby increase your online profits and conversion rate.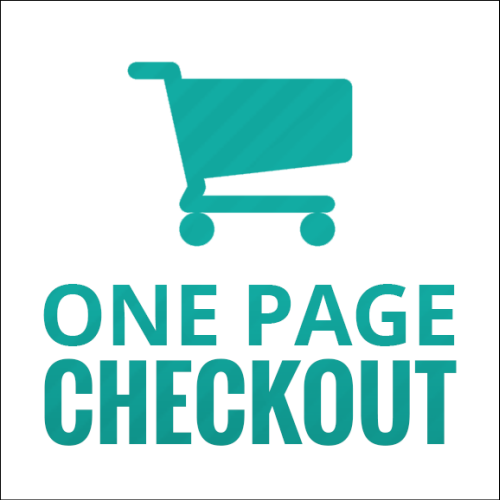 28. Email Attachments | Fooman
Automatically attach Order, Invoice, Shipping and/ or Credit Memo PDF documents generated by Magento, and your Terms and Conditions (HTML/text file only) to sales emails. This extension offers a free, easy to configure, no fuss solution to save you valuable administration time.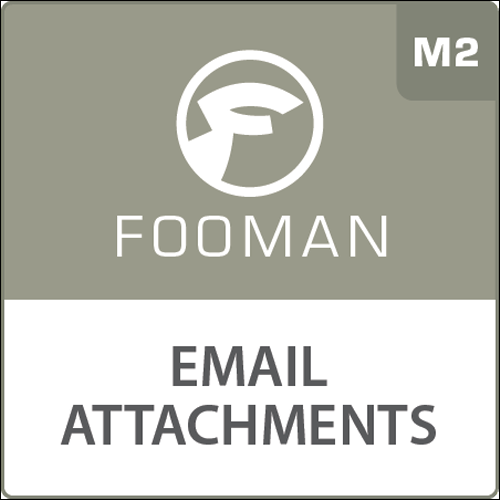 29. Magento 2 Search Extension | LandofCoder
Magento 2 Search Extension offers Ajax Search with Lightning Fast Speed.
Engage customers from the very first typed character.
Notably, with the new version, visitors can search ves blog, ves brand, cms pages, and lof faq questions fast and easily.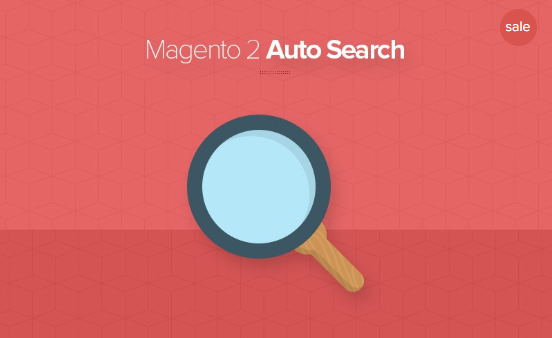 30. Stickers | WaPoNe
Stickers is an extension for Magento 2 that provides product image stickers visible everywhere in the store (category page, product page, result page, related/upsell/cross-sell, widget). Depending on the theme installed, it could need some style improvements.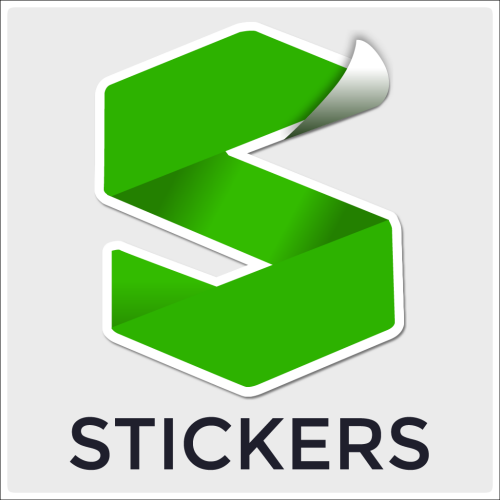 31. Magento 2 Reward Points Extension | LandofCoder
"90% of all customers exchange their reward points during the checkout".
Have you offered Magento 2 loyalty points extension for your stores?
As you may know, Magento 2 Reward Points Extension is an effective marketing tool for you to engage shoppers and turning old customers. Drive more sale and attract returning customers to your store.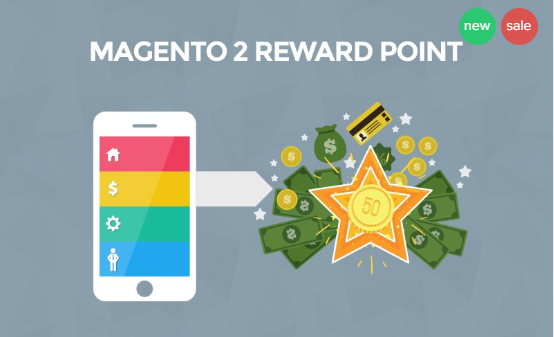 32. Magento 2 Affiliate Extension | LandofCoder
Are you looking for a perfect extension to create your affiliate program?
Affiliate marketing is one of the most important marketing tools for selling online. Magento 2 Affiliate Extension helps you to drive more sales from your affiliate channels and let your affiliate earn money. 
The extension is fully responsive, fast and easy for affiliate partners to join your program.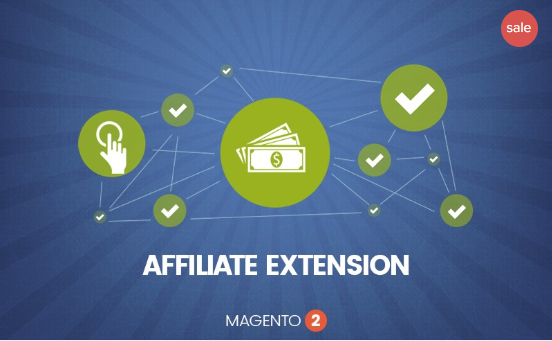 33. Magento 2 Facebook Pixel | BSSCommerce
Magento 2 Facebook Pixel extension to add Facebook Pixel code to all pages of Magento 2 website. Keep track of 9 events on site (Search; Product view & Category view; Registration & Subscription; Add to cart & Add to Wishlist; Initiate Checkout & Purchase.). Disable Facebook Pixel functions on specific pages.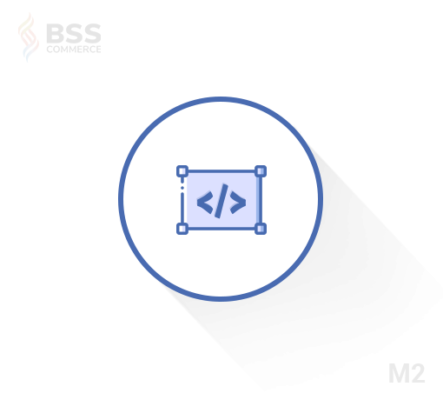 34. Shipping Flat Rate5 | InfoBeans
Shipping Flat Rate5 is an upgraded extension that allows the merchant to offer a single flat rate shipping option to their Magento store by serving multiple flat rate methods based on different prices and conditions.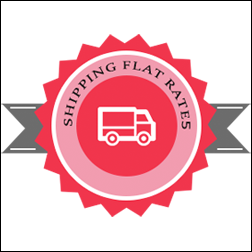 35. Subscribe At Checkout | Mageside
Allow guest users to subscribe to your newsletter during checkout.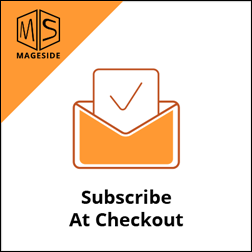 36. Mass Email Customers | MageVision
Send mass emails to your customers from the admin sales order grid and customer grid in the Magento admin.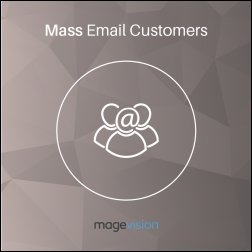 37. Admin Category Product Thumbnail | MageVision
The Admin Category Product Thumbnail extension is a simple but really useful extension which gives you the ability to display product thumbnail images on the category products tab in the Magento admin.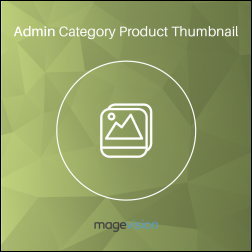 38. Minify HTML CSS JS | Apptrian
Minify HTML CSS JS is a very small and efficient extension. It will minify HTML code including inline CSS and JavaScript code. If there is a serious error in some page code that page will not be minified. The extension will log the error and URL of the page where this error occurs so developers can track it down and fix the code.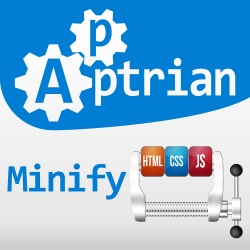 39. Facebook Pixel | Apptrian
The Facebook pixel is a piece of JavaScript code for your website that enables you to measure, optimize and build audiences for your ad campaigns. Using the Facebook pixel, you can leverage the actions people take on your website across devices to inform more effective Facebook advertising campaigns.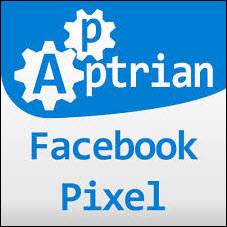 40. Delete Orders | Vnecoms
This extension would help you delete your test orders fast and easily. All item relates to order will be deleted too (invoice, shipment, credit memo,…)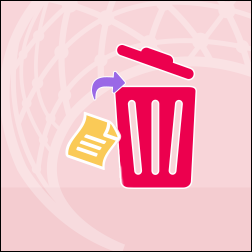 41. Advance Shipping | Owebia
Advanced Shipping for Magento 2 is the solution that helps you configure shipping fees in a very flexible manner.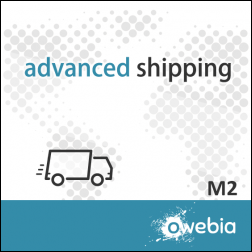 42. Instant Search | Algolia
Create unique find-as-you-type search experiences to enable your customers to search seamlessly on-the-fly with our extension which provides instant, relevant results.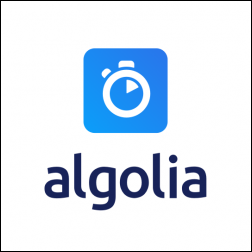 43. Store Manager Connector | eMagicOne
Store Manager Connector module allows you to connect the Store Manager desktop application to the Magento database.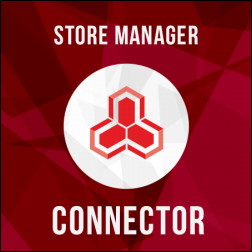 44. Order & Comments Attachment | Vsourz
Order comments & Attachment allows an easy way for your customers to provide order comments with attachment during checkout.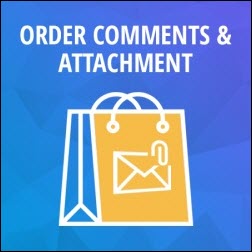 45. German Language Pack | TechDivision GmbH
If you are planning to enter the German market you definitely want to support the German language. This language pack makes it easy for you since the whole frontend and backend are translated and it will make it also easy for the German backend staff to navigate through the backend.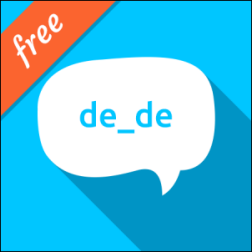 46. Wishlist Notification | TechDivision GmbH
This extension provides an easy overview of new wishlist products. Whenever a customer puts a product on his wishlist you can see it immediately in a nice backend grid. If you want you can contact the customer in order to give him special offers for his wishlist product.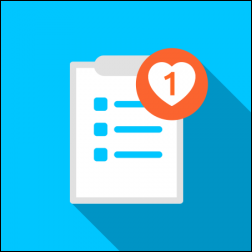 47. Wishlist REST API | iPragmatech
This extension from iPragmatech adds more API functions to Magento REST API. It adds the API functions to list and updates wishlist items of the customer. You should have a further look on its feature on the following link.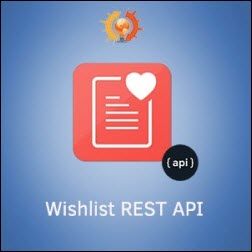 48. Twitter & Facebook Login | Plumrocket
Twitter & Facebook Login extension for Magento 2 is designed to let your customers quickly login or register. Once the extension is installed, social login buttons will be displayed on account login & registration pages, on the checkout page or anywhere else on your website.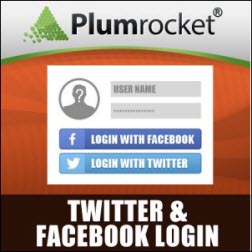 49. Cookie Compliance | HelloBrave
The HelloBrave EU Cookie Compliance Extension for Magento 2 offers a simple, clean and easy to use informed consent cookie notification bar for your Magento store.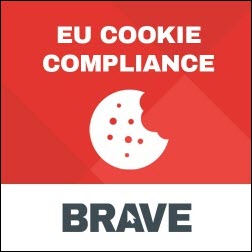 50. Google Analytics Enhanced Ecommerce | WeltPixel
Another one in Free Magento 2 Extensions list is Google Analytics Enhanced Ecommerce which is implemented using Google Tag Manager and allows you to track product impressions, product clicks, product detail impressions, add/remove product to cart, promotion impressions, promotion clicks, measure each step in the checkout process, purchases, full and partial refunds.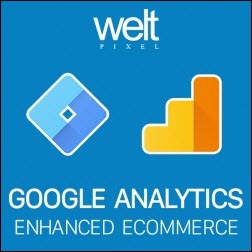 51. OWL Carousel and Slider | WeltPixel
It allows you to add product carousels and sliders with images/video or other content, in your Magento 2 store and automate their visibility.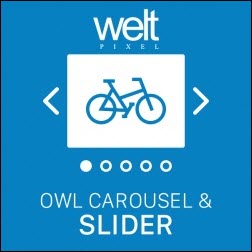 52. Magento 2 Admin Payment Method | BSSCommerce
Magento 2 Admin Payment Method extension allows admin to create a payment method validated only in the backend. This solution also supports auto-creating invoice and shipment once orders are created.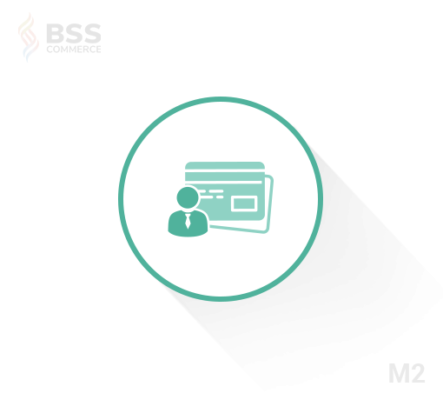 53. Magento 2 Admin Shipping Method | BSSCommerce
Magento 2 Admin Shipping Method extension creates a new shipping method used by the admin only to generate free of shipping cost orders. This optimal extension also features automatically creating invoices and shipments once orders are placed.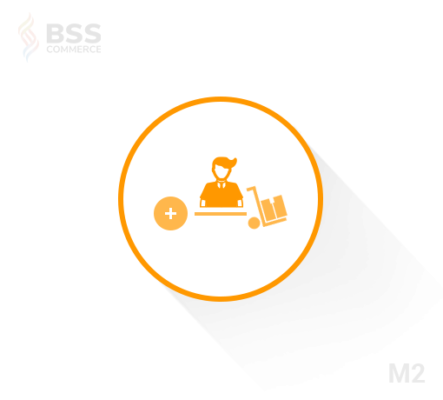 54. DEVELOPER-DEBUG TOOL [M2] | CedCommerce
Developer-Debug Tool by CedCommerce for Magento 2.0 is a development and debugging extension, which aims at easing developers concerns by fetching vital information for a current page load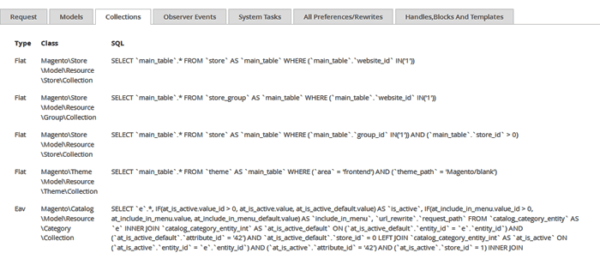 55. MERC | Litmus7 Lab
Helps customers to integrate Redis cache with Magento 2. Also it provides an easy way to manage and monitor the Redis cache keys and metrics respectively.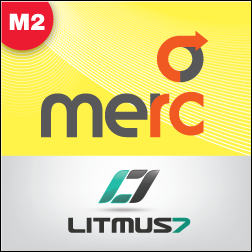 56. Amazon SES | Opsway
Amazon Simple Email Service (Amazon SES) is one of the most popular and cost-effective email services which is based on scalable Amazon.com infrastructure developed to serve their customers. Amazon SES extension replaces basic Magento2 mailer with the ability to send all your emails trough Amazon SES.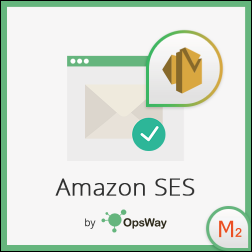 57. Cron Editor | Asulpunto
With Cron Editor, any administrator, even administrators without technical backgrounds, can check for problems with schedules. Simply accessing the Cron Editor grid from the Magento Admin will instantly show a message to indicate whether cron is working or whether there are problems. Cron Editor will show an error message if no jobs have run for the last 30 minutes and allow a Magento 2 administrator to view all the contents of the table and edit or reschedule jobs.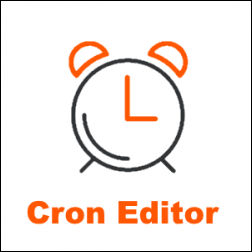 58. Easy Tab | Templates Master
Magento 2 Easy Tab from templates Master can replace the default Magento 2 system tabs with attractive custom product tabs. Add the dynamic content into the tab.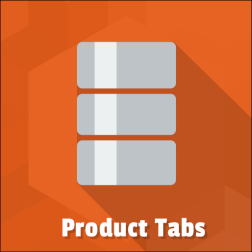 59. Easy Template Path Hints | MagePsycho
This extension in Free Magento 2 Extensions list is used to turn on the template path hints for both frontend & backend on the fly just by using query strings.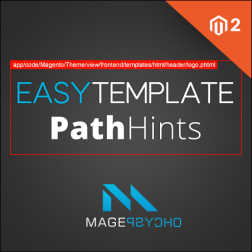 60. ShippingEasy | ShippingEasy
The last one in the Free Magento 2 Extensions list is ShippingEasy. It is a shipping solution for eCommerce businesses that uses Magento. One of its outstanding features is to fulfill orders and print shipping labels for your Magento 2 store and all other online selling channels in a single place with the lowest available rates on USPS postage as well as other related extensions in Free Magento 2 Extensions list.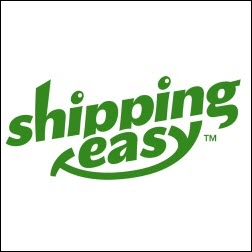 This is the end of Free Magento 2.3 Extensions list. Thank you for reading. Hope you find it helpful and handy.
61. Mastercard Payment Gateway Services | On Tap Networks Limited
Magento 2 merchants can now benefit from the ability to accept secure, international payments through the robust Mastercard Payment Gateway which processes over one billion transactions each year and prevents over £1m of attempted fraud every day. The module adds a payment method to the Magento 2 checkout enabling credit and debit card payments to be accepted securely and to minimize PCI exposure.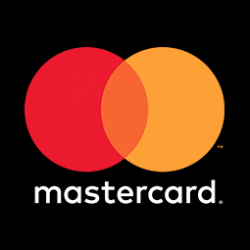 62. Customer Service Suite | | On Tap Networks Limited
Customer Service Suite turns Magento into a powerful tool to improve your telephone and mail-order sales taken via the admin panel. Our module adds powerful new functionality to Magento that allows your customer service agents to take orders more quickly, increase the average order value, improve the level of service you offer to customers, track which agents take orders, and quickly find product information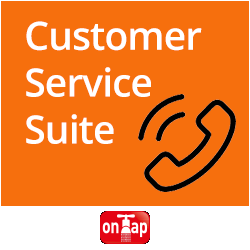 63. Amazon Pay | Amazon Payments
With the Amazon Pay extension for Magento 2, customers can easily check-in and check-out on your Magento 2 website or mobile site with the information already stored in their Amazon account without ever leaving your site. Your product-level data is never captured or shared with Amazon Pay. Increase conversion, capture mobile sales, reduce fraud costs and maintain control of the shopping experience from check-in to check-out. Add Amazon Pay to your Magento 2 site today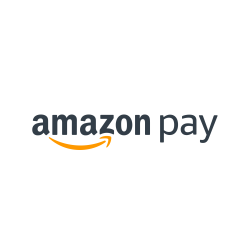 64. Better Blog | MagePlaza
Magento 2 Blog extension is obviously the perfect marketing tool for your business that not only provides update information to your existing customers but also drive more visitors to your online store.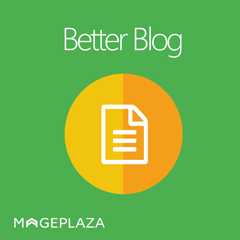 65. Banner Slider | MageStore
Banner Slider for Magento 2 is imperative to catch visitors' attention within seconds. In case of any marketing campaign, they are compulsory. However, it takes store owners too much to make them attractive visually and fit into a suitable position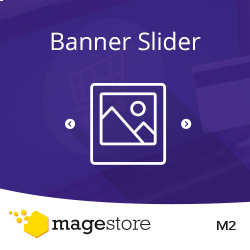 Other Magento 2 Extensions you may prefer
Related blogs you may prefer