Are you seeking the most effective way to change email logo Magento 2?
One of the most attractive factors which decide your customers will continue to read or just skip your email is its first appearance. In this tutorial, I gonna show you 3 easy steps to change email logo Magento 2 in each email on your store backend as your own expectation.
As you may know, in Magento 2 backend, we have provided you with sample email templates. However, you can make any change to customize your email to your customers.
Step 1: Admin panel > Content > Configuration (under Design)
Step 2: In the Configuration page, you will see a list of default website, then click on Edit under Action column.
When the page is opened, scroll down to Transaction Emails section and click on it.
Step 3: In Transactional Emails, you will see a list of logo settings for your own email including: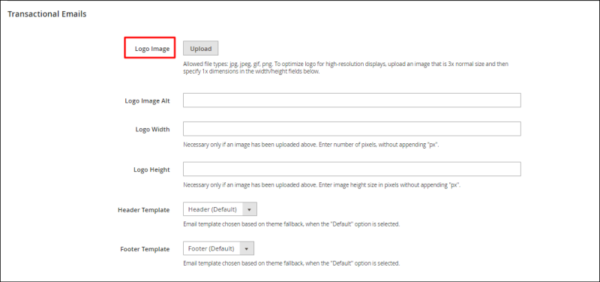 Logo Image: different types of file are allowed (jpg, jpeg, png). Here you can upload your desired email logo with a high-resolution display.
Logo Image Alt
Logo Width
Logo Height
Header/Footer Template: chosen based on theme fallback when you select "Default" option.
This is the end of my tutorial on how to change email logo Magento 2. Hope it is helpful for you.
Visit some related posts that you may prefer: