Magento 2.3 is released! Are you looking for latest version of Magento 2 Themes for your Magento 2 Store ? No need to find more. Here are all 20+ Best Updated Magento 2.3 Themes in 2018.
This collection for Best Magento 2.3 Themes includes both Free & Premium Magento 2.3 Themes which are updated to lastest version of Magento 2 that is Magento 2.3 with all Magento 2.3 Features. File download for Magento 2.3 Theme are ready to use. You can get them in package.
Moreover, the themes Magento 2.3 are 100% Responsive, Boostrap & ease to Use, Download & Install. Beautiful Design, flexible & hot trend layout, you can find the best Magento 2.3 Theme to build your professional store.
For now, follow us to discover 20+ Best Magento 2.3 Themes – Free & Premium
1. Ves Bicomart – Best Free Magento 2.3 Marketplace Theme
Being the first in this Magento 2.3 Themes Collection – Ves Bicomart – powerful Magento 2.3 Marketplace Theme – will be your smart choice for multivendor, marketplace website. Designed with 03+ Stunning Market Template & various CMS Page for Multi Vendors, this best Magento 2.3 Template for Marketplace allows a huge of vendors to sell products in an impressive way. Multiple product from Fashion, Apparel or Electronics, Tools or Food, beverages, Cosmetics or Home Decor can be shown-off & sold on Market Theme easily.
Ves Bicomart – amazing Magento 2 Theme for Marketplace includes a lot of advanced Magento 2 Extensions to ensure a flawlessly display, better interface & customers experience on this. They are Ves Setup, Mega Menu, Auto Search, Theme Settings, Ves products List.
Furthermore, this Premium Marketplace Theme for Magento 2.3 is strongly fully responsive, optimized for SEO & Conversion Rate that better display on any device & ranking on Seach Engine and boost sale significantly.
2. Ves Need – Free Magento 2.3 Theme
If you are looking for a best Free Magento 2.3 Theme, Ves Need of Venustheme is your smart choice. It's Free download. This Free Theme for Magento 2.3 come with simple, impressive & modern design- Ves Need is displayed well for Beauty, Health, Spa, Hairsalon.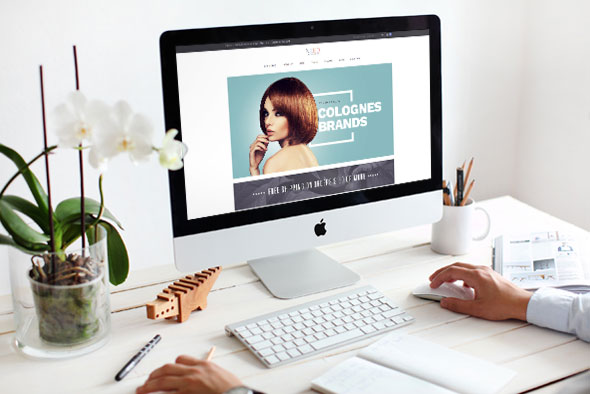 3. Ves Flipcart – Free Magento 2.3 Multipurpose Theme
Next theme is Ves Flipcart – Best Magento 2.3 Theme for Multistore. With Flipcart Theme, you can build your Fashion Store, Vegetable, Food, Computer & Accessories store.
This Magento 2.3 Theme includes a lot of powerful Magento 2 Extension to ensure professional display. They are Page Builder, Magento 2 Blog, Mega Menu, Touch Optimized, Multi-lingual & RTL languages, Fully Responsive Multistore Themes, etc. Moreover, you can customize endlessly as you want to make it different than ever.
4. Ves Bestmart – Free Download
With modern, Fresh & Dynamic Design & Layout, Ves Bestmart Magento 2.3 Theme for Supermarket brings numerous customers experiences.
Thanks of the great integration Page Builder, Ajax Search & Auto Complete, Attractive FAQ, Smart Testimonials, and other Magento 2.3 Extensions, Ves Bestmart will fit any customers' desire.
5. Ves Evolution – Free Download
Designed with 23+ Multipurpose Homepages & Child theme, Ves Evolution is super cost-effective for your Magento 2 Store. Because with only $84, you can get a lot of homepages with different design which offers the best choices for your Website Style Builder.
When purchasing this Premium Magento 2.3 Theme – Ves Evolution– you can get Life-time Update, 30 days for Money Back & 12 months Free support & all of cutting-edge technology design. So it is enough time to support & ensure the reliable & professional Magento 2 Templates. Plus, it is no limitation for customize. As soon as store owners want to modify or add any style, they can do right way.
6. Ves Global – Free Download
Next best Premium Food Theme for Magento 2.3 is Ves Global. The theme is strongly displayed for Food & Beverage Store, Kids or Baby store or Beauty salon. Besides, so much amazing features to improve site management, better customers experience & website interface in Ves Global, customers will have to focus on at the first sight.
6. Ves Bishop – Free Download
| Magento 2.3 Theme for Hi-tech, Smartphone or Electronics Store
One of Superb Magento 2.x Themes for Hitech- Ves Bishop allows to sell a lot of products such as smartphone, electronics, digital store as well.
The theme contains more than 5 stunning and well-designed homepages. All images are available and totally free for you to use.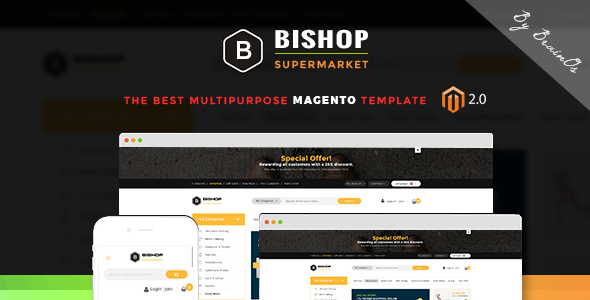 7. Ves Sunbox – Free Download
Sunbox – an elegant Magento 2.3 Glasses Theme Design- one of the essential trend of Fashion. That is a great combination of between color, background, skillful designs, the theme will bring the best solutions for any E-commerce store. Thanks to building on Bootstrap 3 Framework, it means that it is flexible to customize as you want. It is extremely suitable for big store, Global Enterprise.
8. Ves Vigoss – RTL Magento 2.3 Theme
Vigoss – Magento 2.3 RTL Theme – supported Multilingual and Multiple Currencies. So your store can be displayed for all customers with multiple languages and currencies to break the main barrier of languages to push more conversion ratio on your store.
Moreover, by building on Boostrap 3.x Component, Ves Vigoss becomes more friendly on Mobile Devices than ever. So customers can search your store with ease.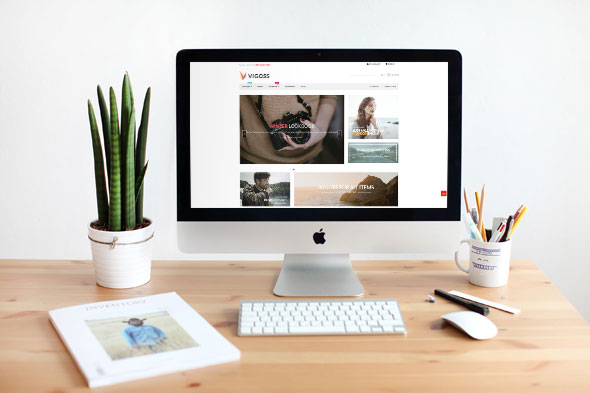 9. Ves Oshop – Free Download
Inspired from the accelerating of Fashion Online store on the modern world, Ves Oshop is our nice Magento 2 Fashion store. It is well-suited for any Ecommerce store. You can build to sell any Clothes, Bags, Shoes, Accessories, and so on.
On other word, thanks to building on Boostrap 3 framework – the most popular HTML, CSS, and JS framework for developing responsive, mobile first projects on the web. So the theme is optimized on Mobile perfectively.
In addition, it is supported for RTL & Multiple Languages, Currencies and SEO Optimization. Just enter meta keyword, Titile and description at the backend of your site, which helps Google Search index correctly. By the way, you can save a lot of time to reveal to your customers when they search Search tool.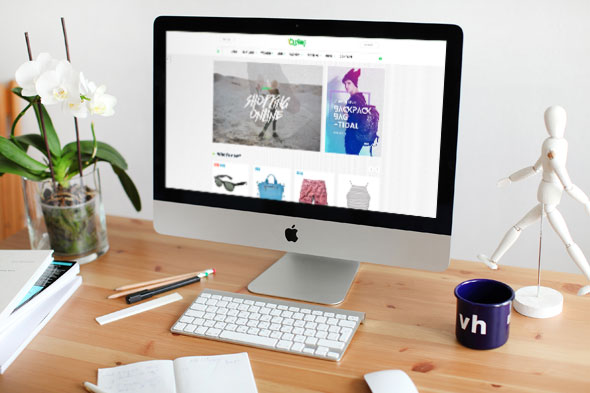 10. Ves Cropshop – Free Download
Ves Cropshop – Best Magento 2.3 Theme for Fashion is the combination of an extremely powerful responsive and retina ready design. As a theme for a fashion, kid stuff and sports store; it is designed with strong, sweet and elegant style together with a product-centered layout to capture every customer's attention at the first sight.
When it comes to features and showcase, Ves Cropshop can truly make your website phenomenal thanks to hot deal with countdown timer, touch optimized product list, testimonial showcase, social network integration, unique product page, dynamic mega menu, etc.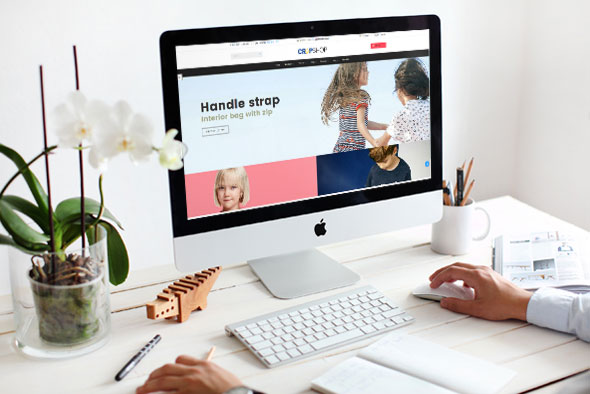 11. Ves Eveprest – Free Download
Reliable, Fast, Clean Code & Rich Features in both design & function, the best Magento 2 Fashion Theme is perfect choices for Fashion Store, Accessories Store, Shoes Store. It is totally easy to customize for Mobiles, Desktops, Tablets,..etc to expose perfectively any store with powerful administration settings.
It is SEO optimized to make your site get higher ranking on search engine. Moreover, the theme is created with high conversion rate in mind to help you attract more and more customers. There are unlimited options for better customization. Let's us help you build an outstanding website from your competitors.
12. Ves Mohawk – Free Download
12+ Different Predefined Homepages in Fashion, Handbag or Watch, Ves Mohawk supports to build any store quickly.
In additional, Drag n drop Page Builder helps you to build unique and advanced content pages. It also supports RTL Direction, Dynamic Mega Menu, Stunning Blog, Conversion rate optimization, Mobile Optimized, Seo-friendly, Unlimited Possibilities….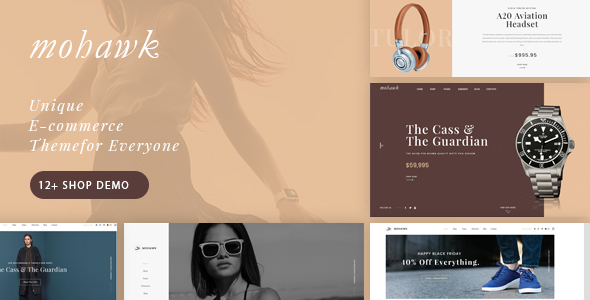 13. Ves Swimwear – Free Download
Totally Magento 2 theme designed preferentially for swimwear and other personal possessions such as sweatshirt, hoodies, tees & electric, accessories and watches.
Using Ves Swimwear, you and your online customer will have chance to experience the fastest and smoothest website with a high stability thanks to Page Builder extension integration, numerous stunning and fashionable homepages and SEO friendliness.

14. Ves 8pm friday – Free Download
6+ elegant & homepages with hundreds of product images in Ves 8pm will make your store extremely impressive. Ves 8.pm – a premium and responsive Magento 2 theme with advanced extensions. Designed for every type of store, especially fashion & apparel stores. It's completely customizable and compatible with all device and web browsers.
15. Ves Office Furniture – Free Download
Built on Powerful Framework with Page Builder inside, Office Furniture supports you to customize with ease. Moreover, there are several awesome modules included helping you boost conversion rate of your website sharply.
Office furniture is Responsive Multipurpose Magento Theme used to sell all types of furniture and home decor. The theme is created with responsiveness and Retina Ready, it makes your site look fabulous on any devices.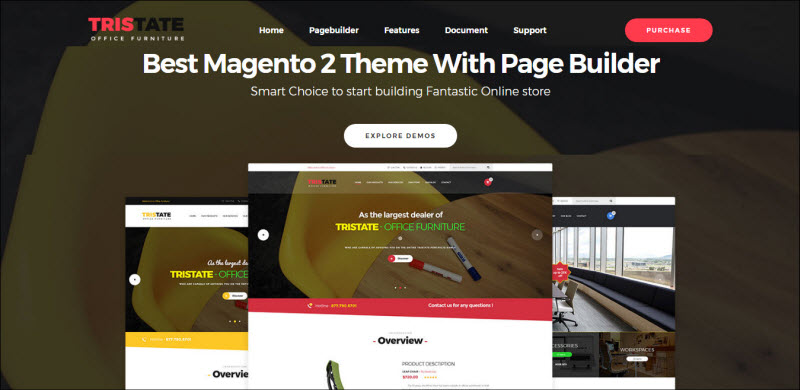 16. Ves Floristy – Free Download
Ves Floristy is the best Magento 2 theme for Flower Store, Gift Store, Decorative Plant store, Ornamental plants store…
The theme has everything you need to create a professional and beautiful website in the blink of an eye.
Ves Floristy is created with SEO Friendly, Conversion Rate Optimization, Ease of Use in mind. It also supports multilingual & RTL Ready. Let us help you create an amazing website ever.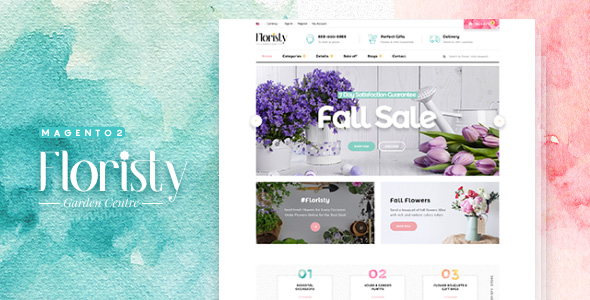 18. Ves Crafk – Free Download
VES CRAFK is a fully responsive Magento 2 theme with clean & modern design and professional organization and decoration. This theme is created on the basis of a tool which helps to increase your product's values as well as your sales through showing off your abundance of furniture for departments and offices.
It is smart for those who are looking for a custom furniture shop to choose Ves Crafk for a number of reasons. Firstly, Ves Crafk allows you freely set your desired homepage & navigation with stunning beauty, fashionable appearance to capture your customer at the very first sight. Secondly, it is integrated with a number of awesome extensions such as Mega menu, Page Builder, Blog, Testimonial, Image Product so that your website can run quickly, smoothly and gain top SEO level.
19. Ves Havina – Free Download
Ves Havina is built on the Bootstrap framework which ensures your site working process is perfection on any devices. Using Magento 2 Theme, you never have to worry about its customization, SEO friendliness, Mobile optimization and all other features. What's more, 3 stunning and attractive homepages will make your website more naturally tremendous.
More remarkable, Ves Havina includes premium extensions which make it distinguished from other cosmetic themes. The Magento 2 Theme Builder can rocket up your website installation speed and create content layouts professional. Besides, we integrated optimum extension such as Mega Menu (create dynamic navigation menu), Blogs (provide customers with informative and updated information), Theme Settings, Product List, Brand Extension, Testimonial ( monitor customer's review and testimonial).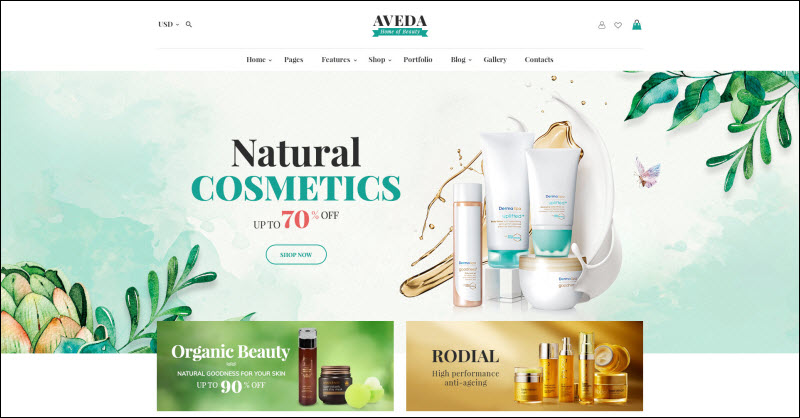 20. Ves Owenstore – Free Download
Owenstore come with multiple beautiful designed layouts. The theme retina ready and looks remarkable on all devices. It is optimized for SEO to improve your website ranking better.
Owen will be a perfect choice for any purpose you ever think of likes fashion, beauty, bag, jewelry, perfume, clothing apparel, food, restaurant, furniture, shoes, sports, electronics, vineyard and wine, mega marketplace, glasses, baby kids, bike store, books, digital.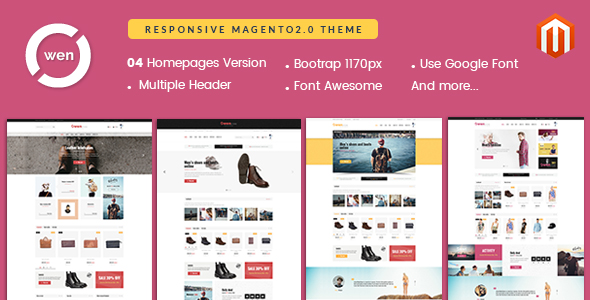 Related Posts