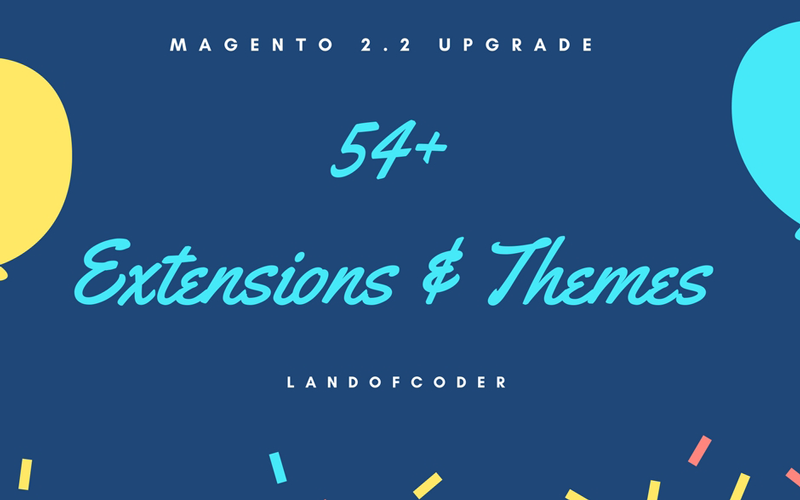 To better our valuable customers' requests about Upgrade Magento 2 Extensions/ Templates to new version Magento 2.2, we are very pleased to announce that we are updating 54+ our Magento 2 Extensions & Themes to Magento 2.2.
Here's the deal…
In terms of this Topic, I will show you the list of 54+ Magento 2 Extensions/Templates. All Extensions/ Themes are easy to activate and customize because they are Magento 2 Extensions/Themes inheritance of the previous versions.
That's not all.
In the list of Magento 2 Extensions/themes development below, some are free/ free download, some install tutorial, and some integration tutorial.
However, all of them have clear demos with beautiful designs. You can upgrade your site to the new version but please make sure you take the full backup of your site before upgrading.
Here are the release details:
Magento 2.2 Extension – Landofcoder
Magento 2.2 Templates- Landofcoder
Related blogs you may be interested in: