I. How To Manage Customer's Review
In your admin panel, go to Marketing > User content > Reviews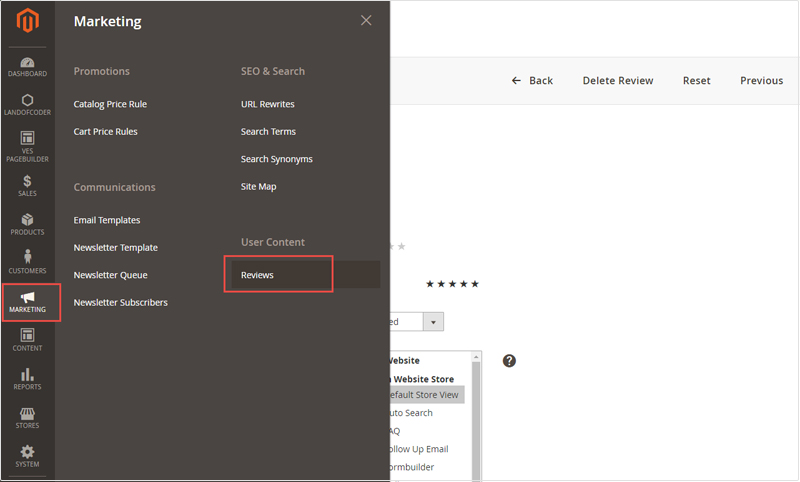 This is where you can view all of the review and ratings for products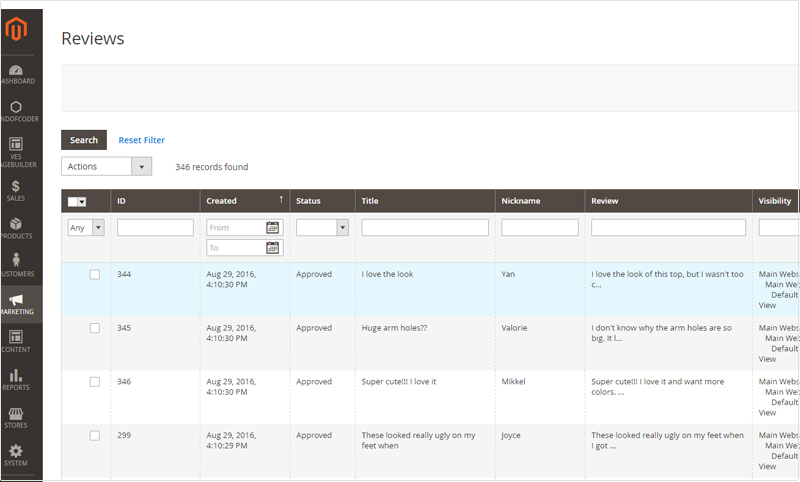 In order to add a new review, click on " New Review"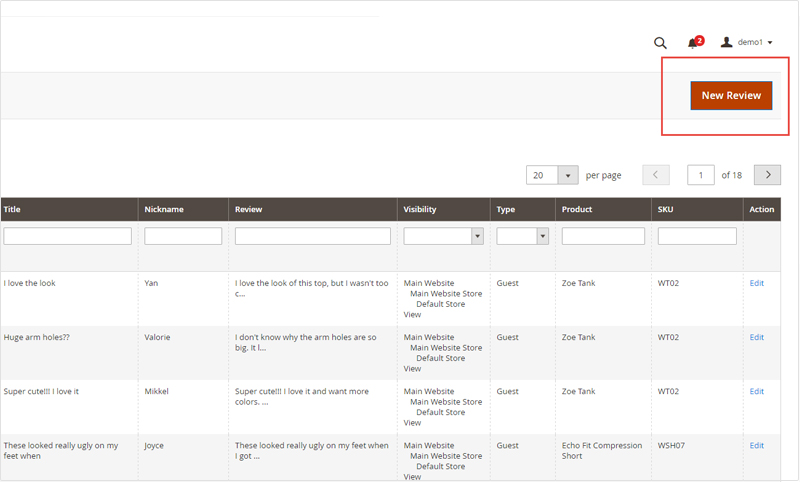 In the review details: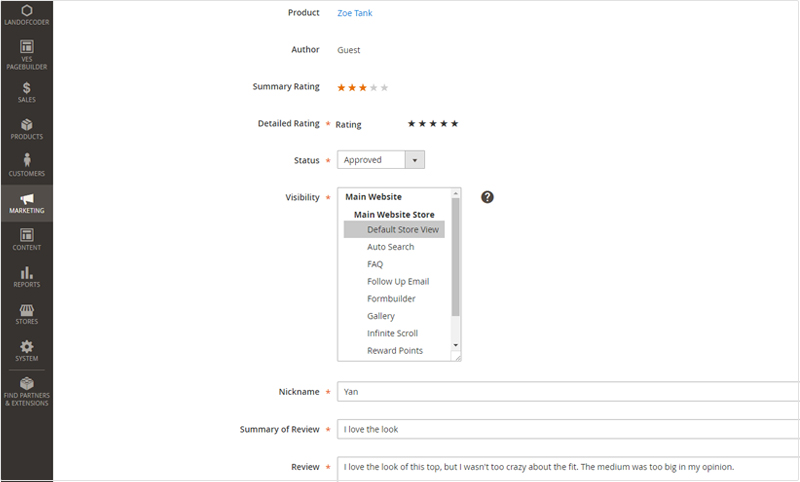 Product Name
Rating
Status
Visibility
Nickname
Summary of Review
Review
Click 'Save Rating':
II. How to add new rating criteria
Login to your admin panel > Stores > Rating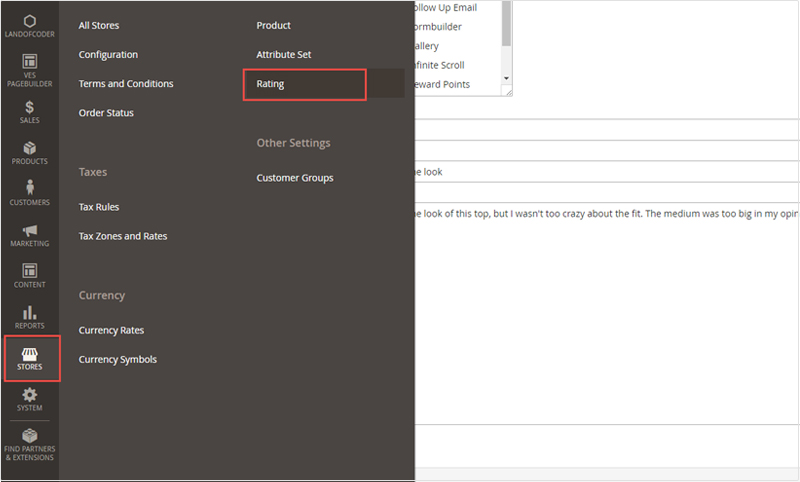 Click on "Add New Rating" button.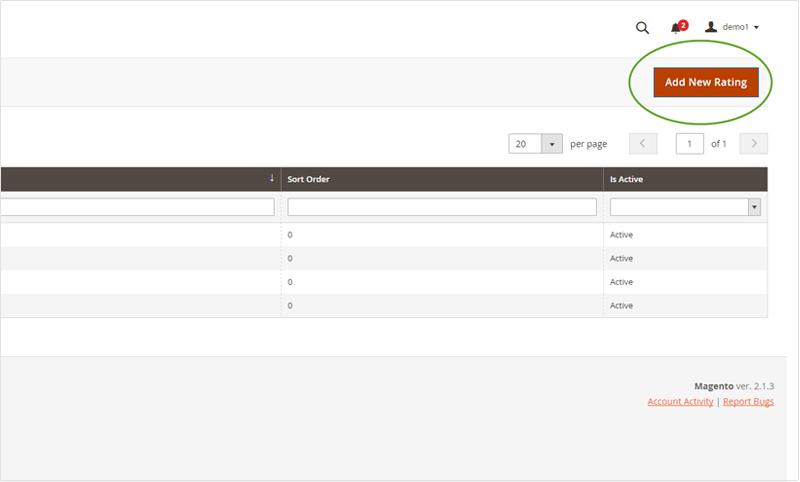 When you are ready, click on the Save Rating button to add the new Value.
Magento 2 Extensions you may interested in