For any Magento 2 newbies, it's essential to get themselves familiar to create Magento 2 product types, including Simple Product, Grouped Product, Configurable Product, Virtual Product, Bundle Product, and Downloadable Product. With that being said, have you figured out the  way to work around? If not yet, here you are – the best guide to add Magento 2 product types in a flash!
Let's get started with Simple Product!
First, go to Products >>> Catalog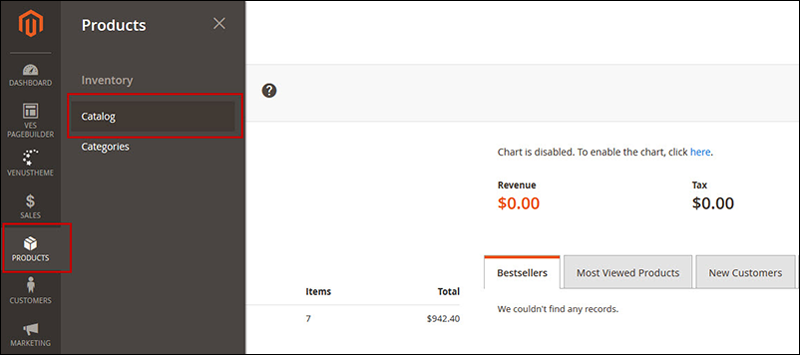 Then, in Add Product drop down menu, select Simple Product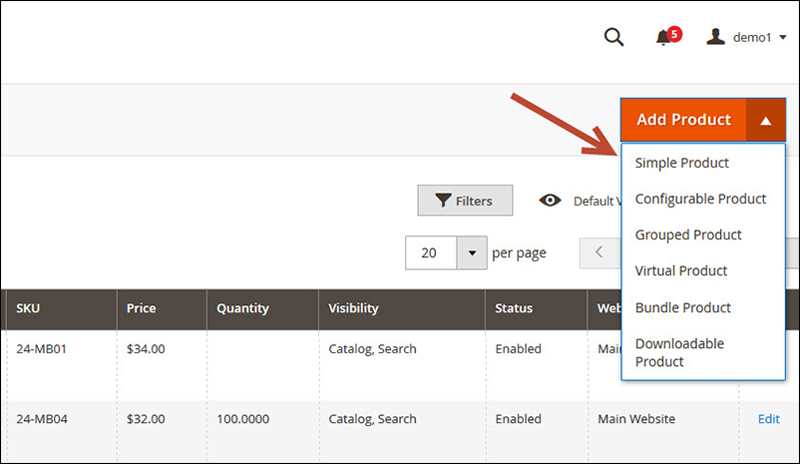 Now, start customizing your product information by filling all blanks as showed in the picture down below!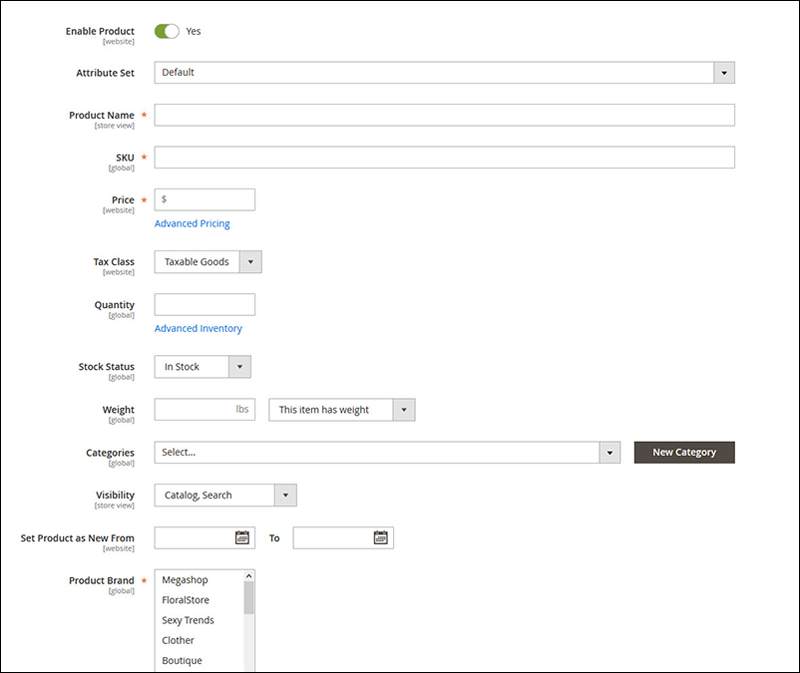 You can leave Attribute Set as Default or choose another status. In case you have no idea what Attribute is and how to work with it, check out this Magento 2 Attributes Guide.
Next, enter a consistent and unique name for your product and SKU.
In the Price section, click Advanced Inventory to enter your custom price.
Then, set Stock Status to In stock or Out of Stock at your disposal.
In addition, in Categories section, pick an available one in the drop down menu, or create a New Category.
Then, you can fill all the blank of product information: About content, Configuration, Image and Videos, etc.

When all done, click "Save" to publish your product.  Next, in the upper-right corner on the Admin Menu, select Customer View.
Now, everything is done!
As for the rest of Magento 2 product types, you can totally follow the same steps because the required information is pretty similar among these types.
Thanks for your attention! Hope you find this tutorial helpful for your Magento 2 product types customization. Also, ifyou encounter any issues about this tutorial or Magento knowledge, please feel free to leave your comments down below.
Must-have Magento 2 Extensions