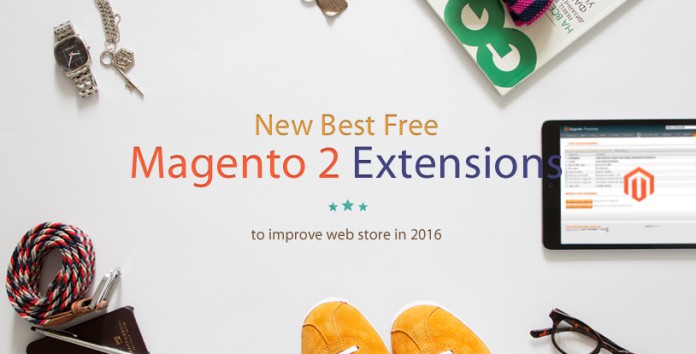 If you want to add more extensions to your Magento 2 store, the list of free Magento 2 free extensions and premium extensions will be helpful for you.
These Magento 2 free extensions are expected to help store owner & shoppers manage & purchase easier.
Of course, they are the best extensions and free download.

Let's take a quick look at below features:
1. Magento 2 Mega Menu PRO
This mega menu pro help you to create dynamic vertical, horizontal & mobile menu easily with amazing features such as:
Fastest Load Time, Cache Supported
Drag & Drop Intuitive Interface
User-friendly Interface & Enhanced UX / UI
Fast Ajax Load & Live Preview
Skin Builder: Custom Design With Ease
16 Premade Menus & Create Unlimited Menu Possibilities
One click to Import or Export Demo
786 icons included by Font Awesome
Instant Import Store Categories
Horizontal and Vertical Structures
Built-in LESS Stylesheets
Show horizontal & vertical menu at the same time
Fully Compatible with Porto Theme & Ultimo Theme
Mobile Menu: Off Canvas Menu & Accordion Menu, Drilldown Menu
Widget Support or add code to file XML on any position
Multiple Animations Effects Supported
Place mega menu on any position
Compatible with Magento EE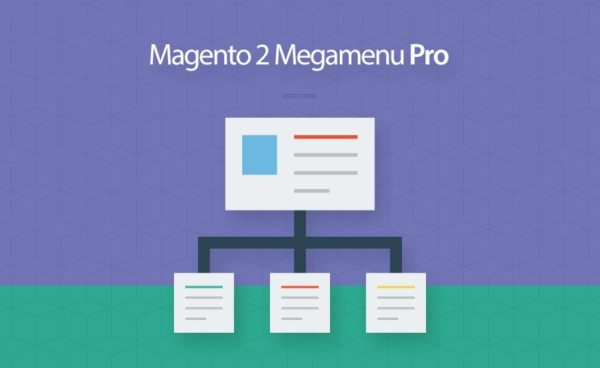 2. One Step Checkout – Amazing Magento 2 Free Extensions
This magento 2 free extensions help to boost your conversion rate with one step checkout. It reduces the steps needed to complete checkout.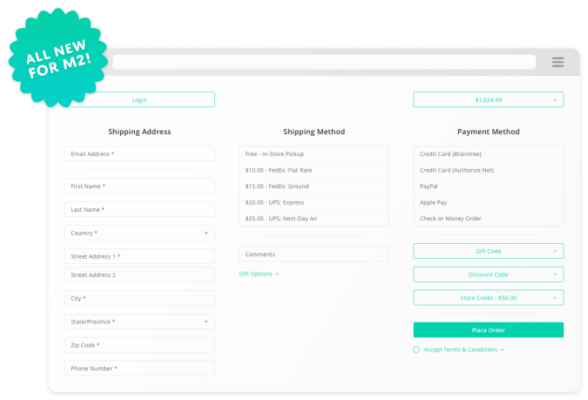 3. Magento 2 Marketplace Extension
User-friendly Seller Cpanel
Fully Responsive & Mobile Optimized Marketplace
Best Storefront Marketplace
Separate Seller Profile
Flexible Commission
Multiple Gateways & Multilingual ready
Auto Approve Seller Or Approve Manually
Multiple Vendor Product(S) Checkout At Once
Seller Credit Account
Manage Transaction
Product Management
Order Management
Report System
Feedback & Review
Vacation Setting
SEO Management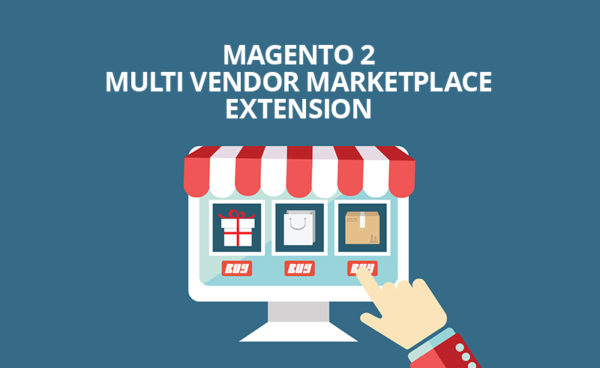 4. Magento 2 Image Gallery PRO
This is a perfect Magento 2 image gallery extension. It is really fast, easy to use, and have all the necessary features that you need to create beautiful photo.
Some core features could be mentioned as:
Upload single & multiple images at once
Drag & Drop To Change Image & Video position
Quick edit image: Crop, Resize, Rotate, Flip
Attractive Image Slider & 3D Slider
Freely & Directly Edit: Image Alt Text, Title, Description
Fastest and Best-performing Image Gallery
Filter Category & Album
Fully Responsive & Mobile Ready
SEO Friendly & Optimized For Speed
Ajax Load & Freely Scrolling
Support multiple kins in slider album & widget
Unlimited Video Gallery
Create Photo Albums with Multilevel Structure
Display Image Albums on Category Page, Product Page
Freely Add & Edit Photo Descriptions
Change Image Role & Show or Hide Option
Display Image Album Widget with 16 Styles
Place it anywhere with Gallery Image Widget
Attach Image Gallery to Any Product Page
[New] Insert Online Image & Instagram Images with link
[New] File Manager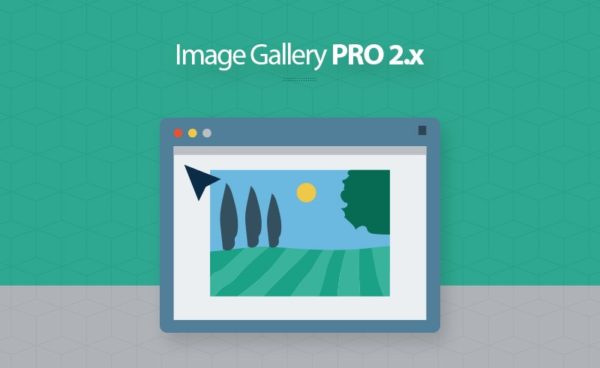 5. Magento 2 Brand Extension (FREE)
Ves brand extension is one of a must-have extension that created to help your customers quickly find product by their favorite brand/ manufacture. Moreover, you can show your brand logos block on any position of your site with owl carousel.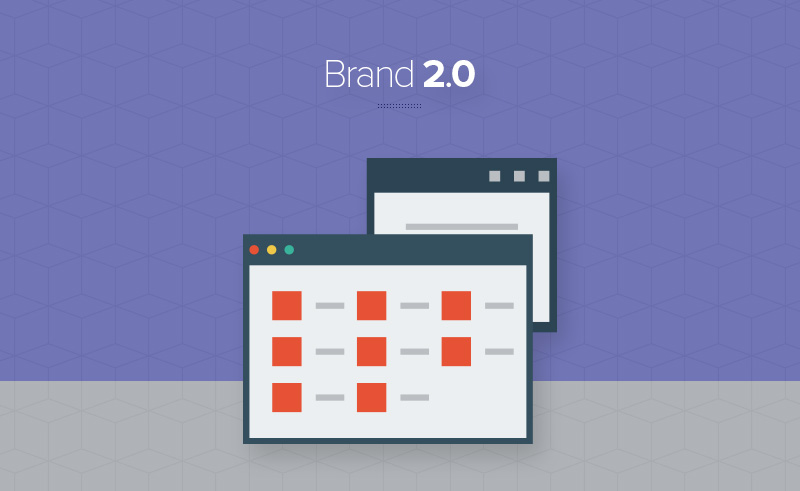 The magento 2 free extensions are very easy to use and user friendly. You can find it easy to create brand page as you expected.
Especially this is our first Magento 2 module that compatible with Magento version 2.0.
To install this module, please copy the code from this repo to folder root of your Magento 2 website. If you do this after installing Magento 2 you need to run php bin/magento setup:upgrade
6. Magento 2 Form Builder Extension
This Form Builder for Magento 2 is one of the most themes in Magento 2 store where our Magento 2 Form Builder satisfy your demand. The visual admin panel with drag & drop interface give a full of control the content and appearance form. It's easy to use like Google form. Form Builder extension for Magento 2 has officially been released since 29/4/2016.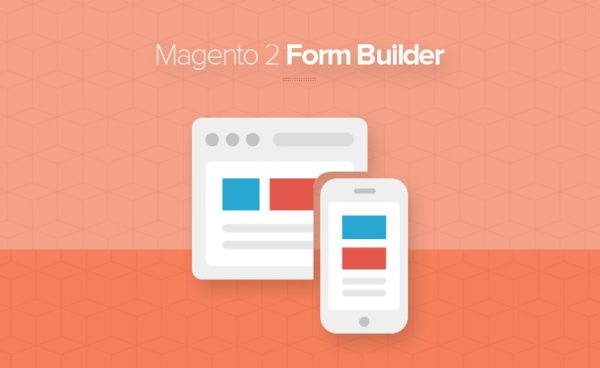 7. Magento 2 Blog Extension Free
This magento 2 free blog extension comes with responsive design and seo friendly. You can select different categories and related post for your blog.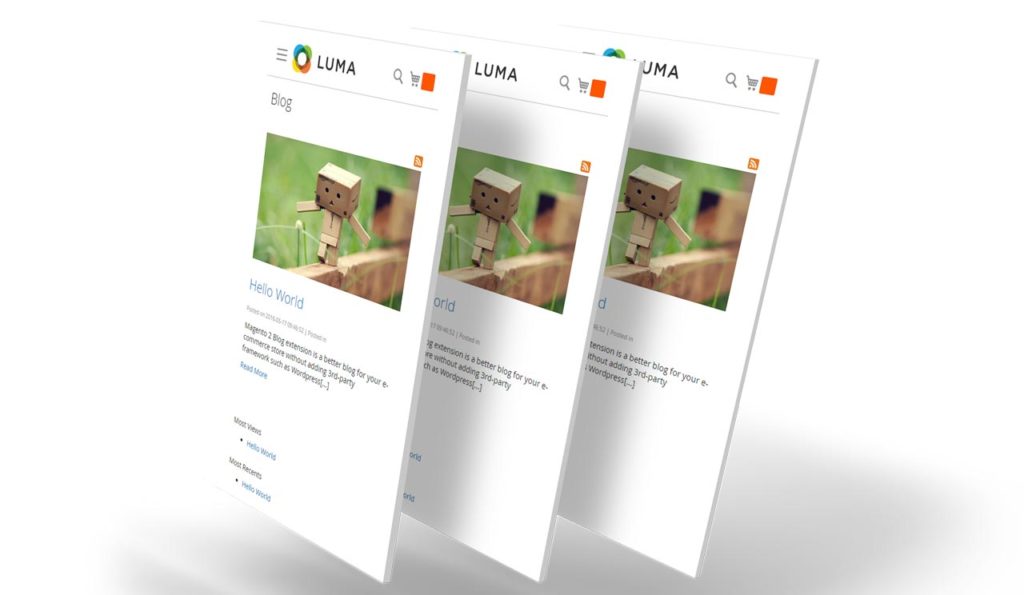 8. Blog Extension for Magento 2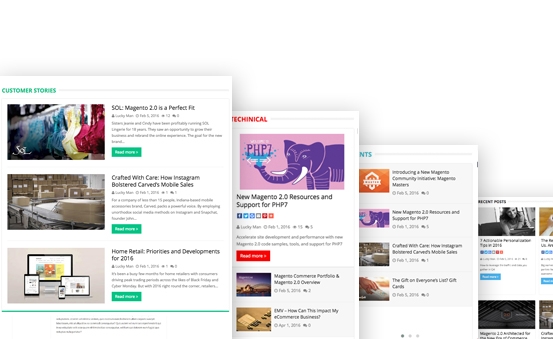 Details
 Blogging is considered as a effective marketing tool to promote website. With our blog extension magento 2, you can engage and attract a wide range  of target audiences.
It helps you get:
Multiple Beautiful Page Layouts
Touch Optimized Owl Carousel
Mobile & Tablet Optimized
Display Images or Video With Ease
[New] Multiple Stunning Post Layouts
Start your blog in 1 minute
[New] Multiple Color, Background color, Border color
Related Post Widget Supported
Easily Arrange Posts In Each Categories
Multiple Comment Types Supported
Showcase Tag Cloud Attractively
[HOT] Easy To Show/hide Author Profile
[New] Easily Add Nick Name, Avatar, Biographical Info
[New] 14+ Social Networks Integrated
[New] Manage Related Post In Blink Of An Eye
[New] Add Vote: like/dislike buttons
[New] Import Blog From WordPress Live & Fast
9. Magento 2 Quote Extension
With this extension, you can manage and create quote request on front-end or start quotation from backend. Negotiate price with your customer never easier. Your customer can send quotes with custom prices and custom products that can be created quickly. LOF Magento 2 Quote Extension also comes with follow-up quote email, department assignment, attaching PDF proposals and much more
Magento 2 Request for Quote extension brings your customers and you better interaction with each other via quotations. Our Magento 2 Quote Extension supports all Magento product types. Let's discover more detail below.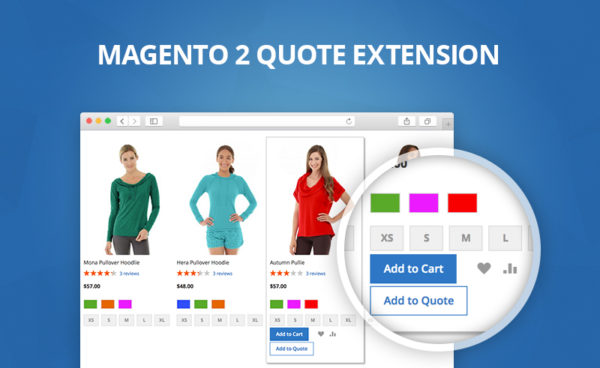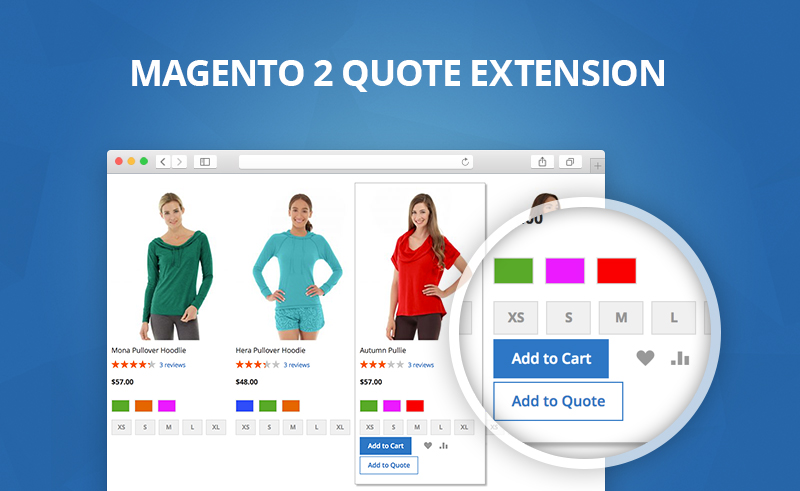 10. Magento 2 Help Desk Extension
This Magento 2 Help Desk Extension, it helps you to collect all request, inquiries, offline chat messages, email in one place. Moreover, all messages will be assigned to the proper department without leaking information.
The customer can create ticket easily on front-end or email support team's address. Also, the ticket can be created by admin the backend. Once a ticket is submitted, it will be logged to ticket grid section in the backend. In the ticket grid, agents can set ticket priority, tie tickets to orders and more.
Especially, our Magento 2 help desk extension could be automated that allows you to send notifications, changing priority, and much more.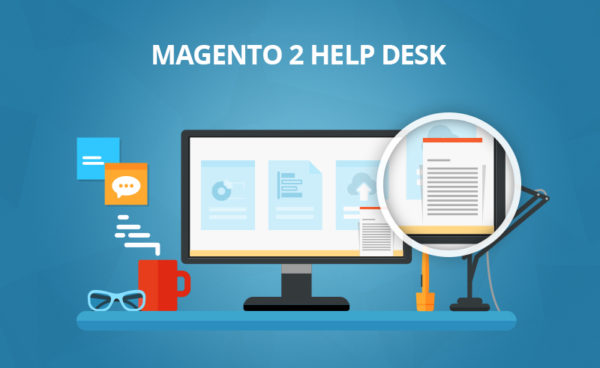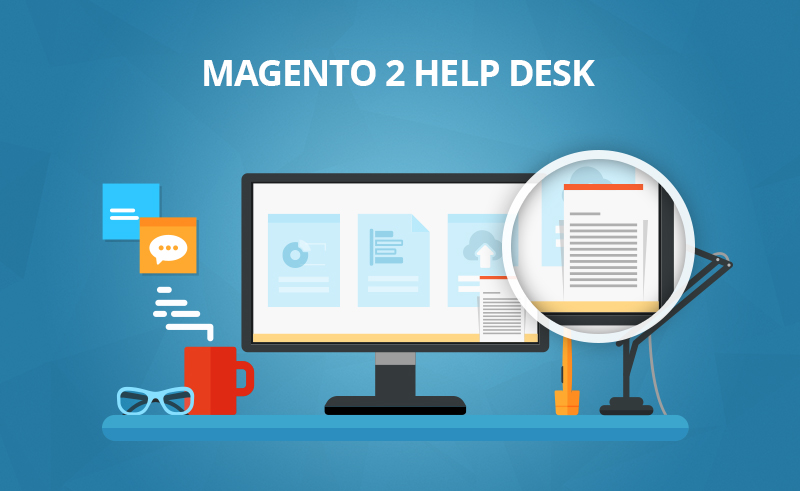 11. Magento 2 Auction Extension
With our Auction Extension for Magento 2, we support to build a Professional Auction Page to allow store owners offer limited products for bid, taking bids and sell it for highest bidder. Ease to create & use, full manage Auction, 2 types of Auction Support, Automatic Auction, Reserve Auction, Incremental Auction for their product set will help your customers get wonderful experience on your Auction Page. In addition, you can improve your rank on the search engine by climbing of time on site and your product value bring.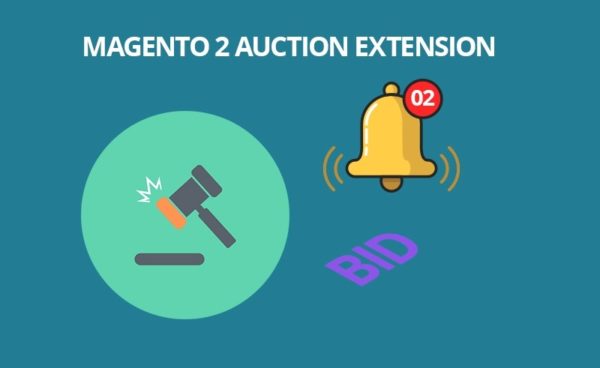 12. Magento 2 Image Slider – Magento 2 Free Extensions
If you are seeking magento 2 slider extension that is really easy to use, this extension will be a smart choice.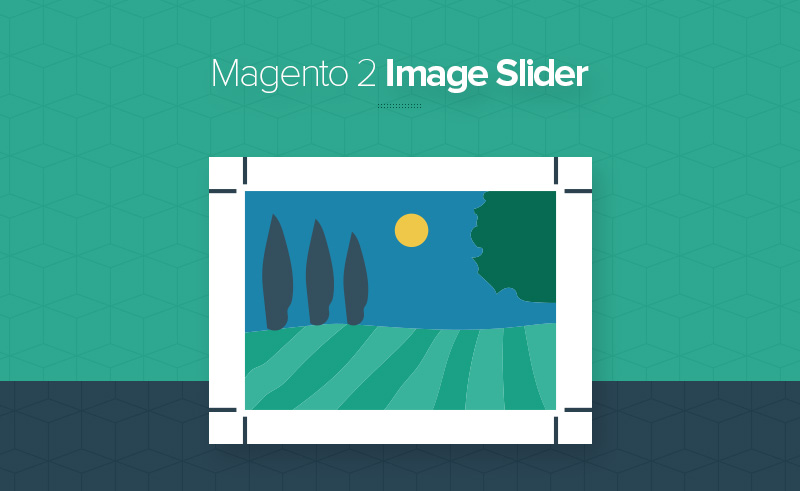 There are several useful and powerful features that could be mentioned as:
Fully responsive & beautiful image slider
Support editor for inserting image, video text.
OWL Carousel
Image slider can be displayed anywhere in your store with CMS & Widget
Tons of Animation with Live Preview
Support 10 slider
13. Free Magento 2 Product List – Magento 2 Free Extensions
Magento 2 product list lets you organize and showcase a list of products as you expected.  Moreover, thanks to the widget block, you can place it anywhere on your site.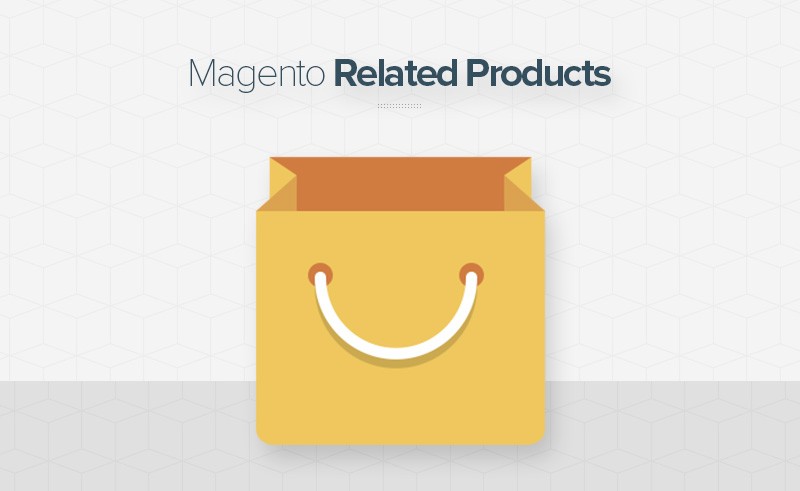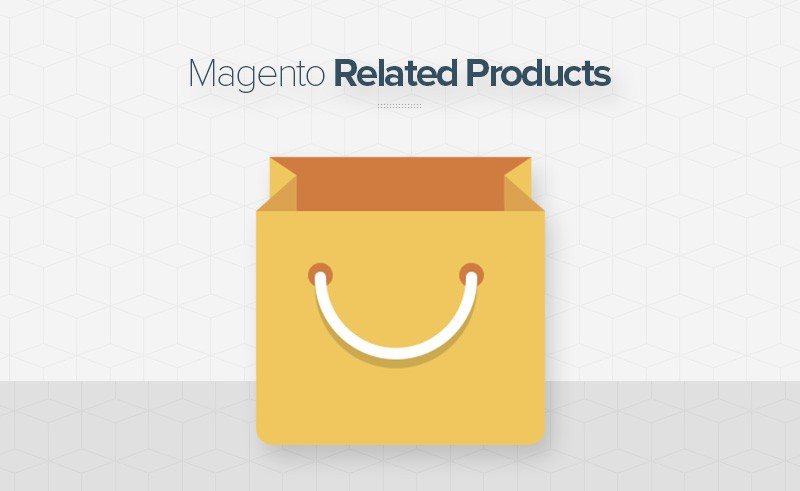 14. FAQ for Magento 2

Details
Magento 2 FAQ Extension help you to set up nice informative & SEO friendly FAQ page. Advanced FAQ module also allows you to create a list of questions on product detail page, unlimited FAQ categories & Q&A page, show FAQ on Detail Page, powerful searching tools, view the answers for Expand/ Collapse feature  Question and easy to customize interface, nice popup.
15. Testimonials Extension for Magento 2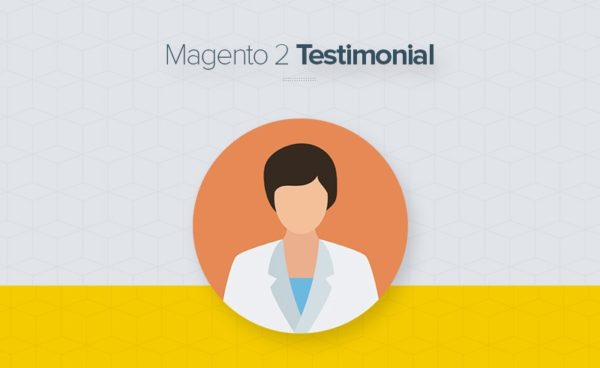 Impress your customers and enhance your store credibility by using our Magento 2 Testimonials extension. Using this magento testimonials module, you can monitor customer's review and testimonial easily on a daily basics. Thanks to this you can convert more sale for your store.
16. Magento 2 Hide Price Extensions
Our Magento 2 hide price/call for price extension help you to hide price and replace Add to Cart button with custom message or inquiry form in AJAX popup
Hide price and Add To Cart button for not-logged-in customers
Hide price and replace it with a custom message
Hide price for specific products or all categories
Hide price for specific products on different storeview
Support custom message, custom form.
Support all the Magento 2 Product Types
Support to hide price on all pages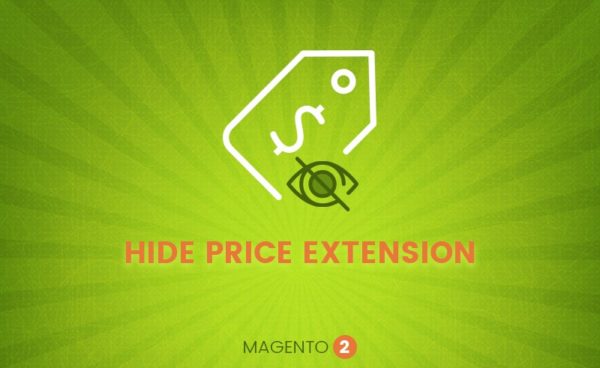 17. Page Builder for Magento2
If you are looking for a solution to build magento 2 theme faster and easier? Our magento 2 page builder is meet your need. Let's discover to  below features to understand how it works.
18. MAGENTO 2 AUTO SEARCH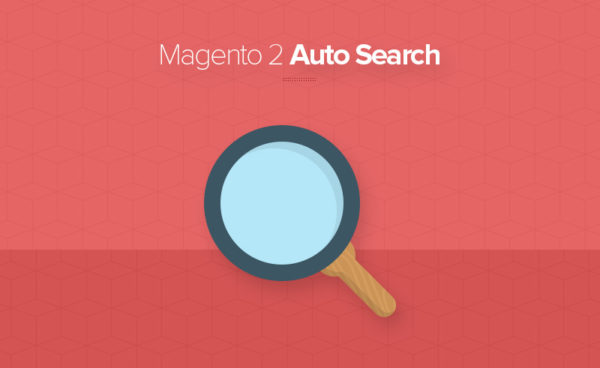 Our completed & Suggested Magento 2 Search Autocomplete extension provides a dropdown of destination suggestions once they are past typing the third symbol in the search field, allowing them to jump to relevant products without going through the search result page. Additionally, the drop down tab includes matching keywords to guide the search in the direction of most results.
19. PHOTO GALLERY & PRODUCT GALLERY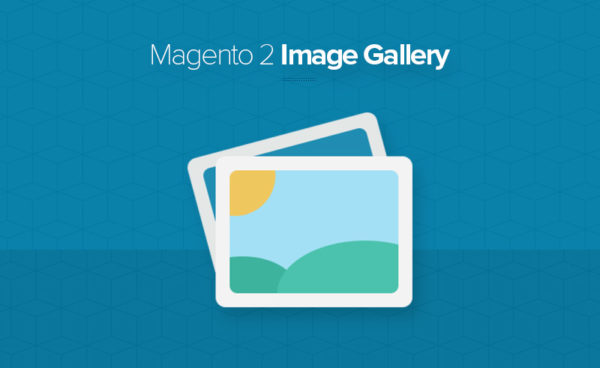 Only by using this Magento 2 Image Gallery Extension, you can create attractive photo galleries and add them under product pages. Moreover, you can also create a separate Image gallery page to publish photo albums of products, events and company.
20. Magento 2 Mega Menu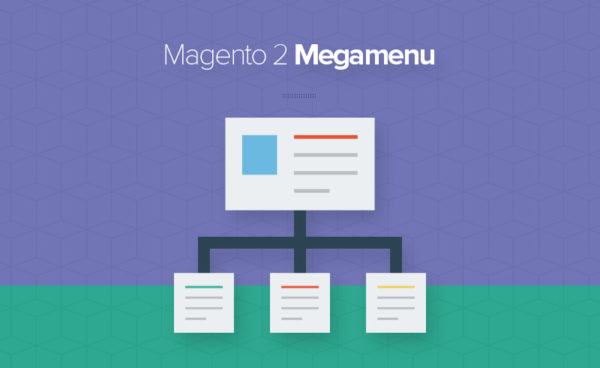 This amazing Magento 2 Mega Menu comes with drag & drop features and intuitive interface. Hence, you can easily create professional Horizontal Mega Menu, Vertical Menu, Off Canvas Menu with ease. Moreover, there are 7 sub menu Types: Anchor Text, Dynamic Category Listing, Product Listing, Product Grid, Child menu, Default Category Listing, Content. Especially, it is easy for you to style your mega menu without editing CSS file.
21. Magento 2 Order Tracking Extension
As usual, your customers are often concerned because they has already paid but their purchased products still haven't arrived yet. Our magento 2 order tracking will take your customers directly to the tracking page without login, then they can track magento 2 order status in real-time by any devices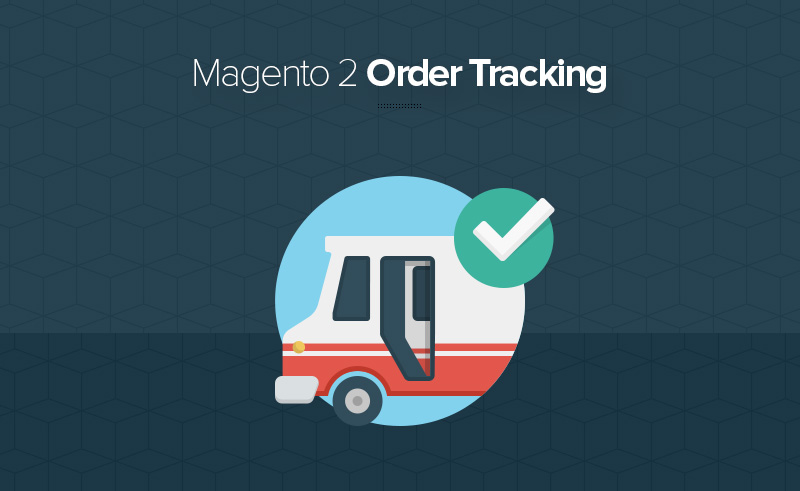 Let your customers to login via 15+ social network without complex register process. The extension supports you showcase login form with multiple styles and templates.
Easily collect rich customer profile data in the back-end.
23. Magento 2 Infinite Scroll – Magento 2 Free Extensions
Magento 2 Infinite scrolling makes shopping experience become more enjoyable and easily. It can automatically load products without interruption. Also your visitors can freely Scroll down & See what page of the catalog they're on.

Reward Points is an effective marketing tool for you to engage shoppers and turning old customers for new purchase over and over. Using Magento 2 Reward Points system, it is created to drive more sale and attract returning customers to your store
25. Magento 2 Follow Up Email
As you may know, magento 2 follow up email extension is an effective tool for email marketing. You will never lose your customers who already visited your site. Moreover, with our powerful follow-up email extension you are able to increase your store conversion and drive more sale with ease.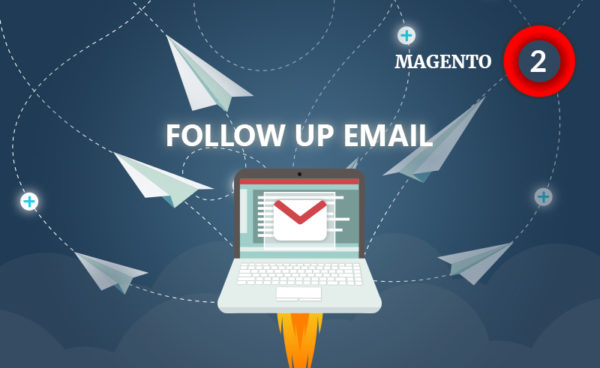 26. Magento 2 Store Locator
Help your customers find your stores with ease by adding magento 2 store locator. It supports Google Maps to show your address. Also, the customer can found their expected store easily via distance, Zip code, state.
27. Magento Advanced Reports Magento 2.x & 1.x
Are you seeking magento advanced reports to get the deep insight of your magento stores? LandofCoder bring you 28+ advanced reports based on product, coupon, category, customer group and more! We offer magento 2.x & Magento 1.x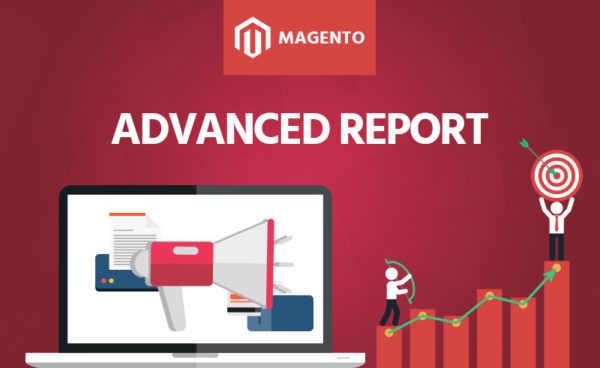 28. Magento 2 RMA Extension
Magento 2 RMA Extension is one-stop solution for a simplified and productive RMA procedure and customer satisfaction. A bundle of RMA tools are integrated to reduce time and effort on product return service.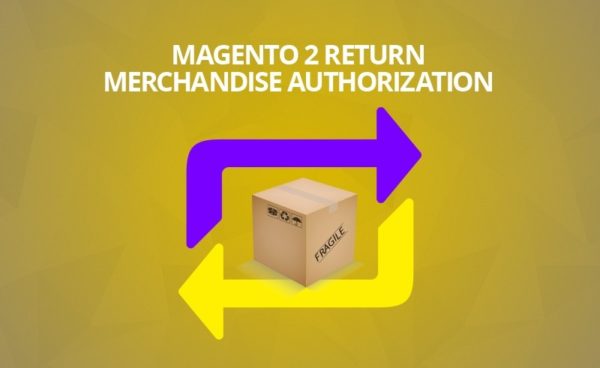 Attracting customers and keep them coming back. RMA is very important when it comes to purchasing decision. Online customers can't feel your product in person, so offering return options is like building trust and wiping out their anxiety while buying products.
29. Magento 2 SMTP Extension
As you may know, it is necessary for you to configure an SMTP server that takes care of your email delivery. Are you seeking a tool to take full control over Magento 2 SMTP configuration? Or you may need to use other reliable SMTP servers to protect your emails from spam.
However, Magento 2 doesn't work well with SMTP. Hence, we created Magento 2 SMTP extension. Using the extension, you can choose to send reliable emails from a local hosting or custom SMTP server. Also, you can test your email easily with debug mode. And it allows you to log all sent email and view message in detail.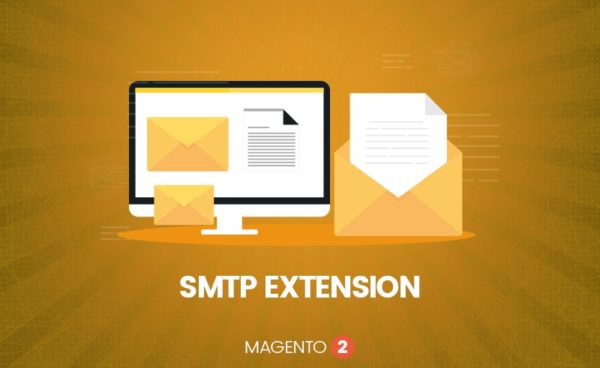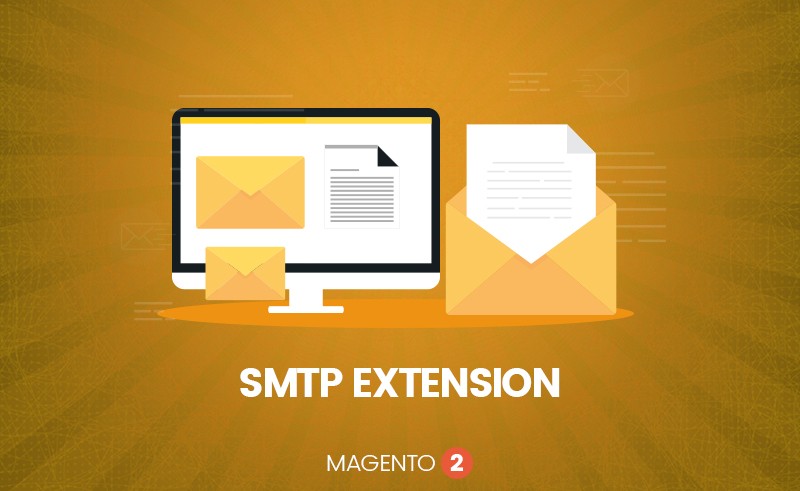 30. Magento 2 Multiple Flat Rate Shipping Extension
Are you seeking a custom shipping method? Do you wanna to add more than one flat shipping method? Landofcoder will satisfy your need with Magento 2 Multiple Flat Rate Shipping Extension. Our magento 2 multiple flat rate shipping is an extension which provides you multiple flat rate methods based on different prices and conditions such as price, country of delivery, handling fees, product type, etc.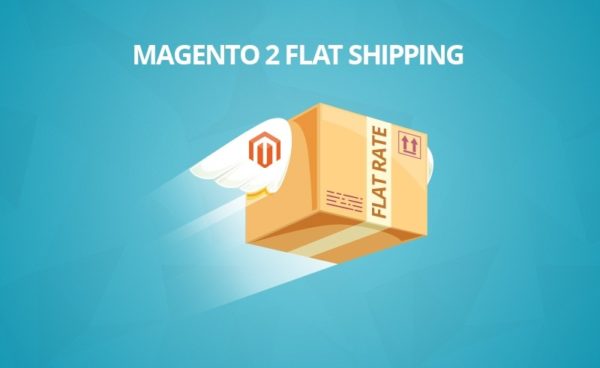 As you may know, there is only one flat rate shipping method available in Magento. With this extension, you can add multiple flat rate shipping for your products and orders. It is easy to use and everything can be easily configured in backend itself.
31. Magento 2 Table Rate Shipping Extension
Magento 2 Table Rate Shipping Extension is an perfect extension that you will be able to generate an unlimited number of shipping methods with flat and percent rates based on a combination of conditions including delivery address, cart weight and product quantity…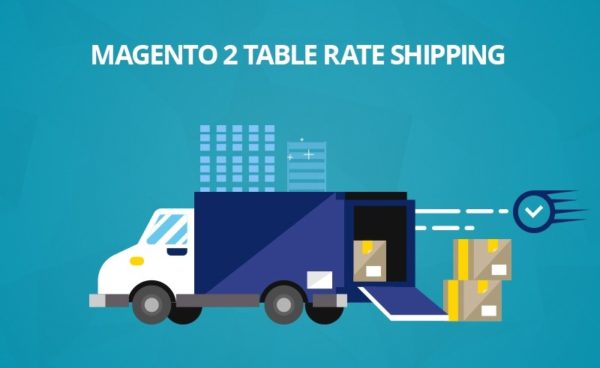 Not only is Table Rate Shipping For Magento 2 module allows the seller to add the shipping rates through the CSV files from their end but it also is helpful for confirming order, tracking number and print invoice. Moreover, Table Rate Shipping module is assistance in managing the shipping table rate in the easiest way.
32. Magento 2 Order Tracking PRO
Create informative tracking order solution for both customers and Admin. After payment is complete, they can track directly order shipping status without login until the order arrives easily. As a result, you can enhance your customer's satisfaction and loyalty on your store significantly.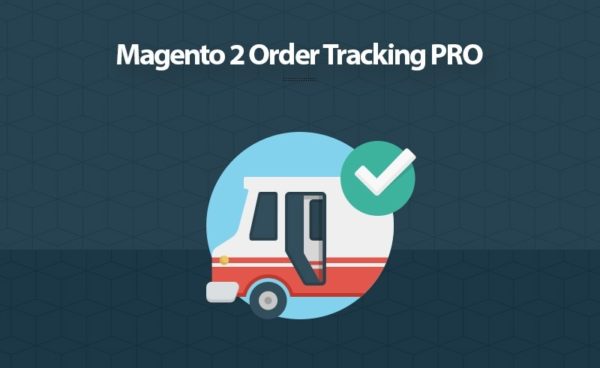 Directly Track order information Without Login
Easily track order summary in the front end
Flexible position with widget support
Mobile Friendly & Tablet Optimized
Tracking available order link in main-menu/top link
All the Magento Product Types Supported
Display custom messages if order is not found
Track magento 2 order status in the blink of an eye
Reorder without login
Multi-Language and RTL Support
[New] Eeasily track: order info, invoice info, shipment info
[New] Track order status, print order directly.
[New] Export order to PDF
[New] Generate order barcodes to check order status
[New] Send order information to email
[New] Show shipment tracking link and tracking code
33. Magento 2 Store Credit
This extension help you to keep the loyalty of customers on your store by refunding by credit without paying by cash. It also saves tons of time and efforts for you and your customers too

34. Magento 2 Coupon Code Generator
Have you ever taken coupons to discount from any stores? It's so great, isn't it? Almost store owners agree that the majority of customers will come back to their store when receiving coupons.
Providing coupons codes is a great way to attract the customers and increase the customers' loyalty. Therefore, Landofcoder create Magento 2 Coupon code Extension which is incredibly simple and convenient for the store owners.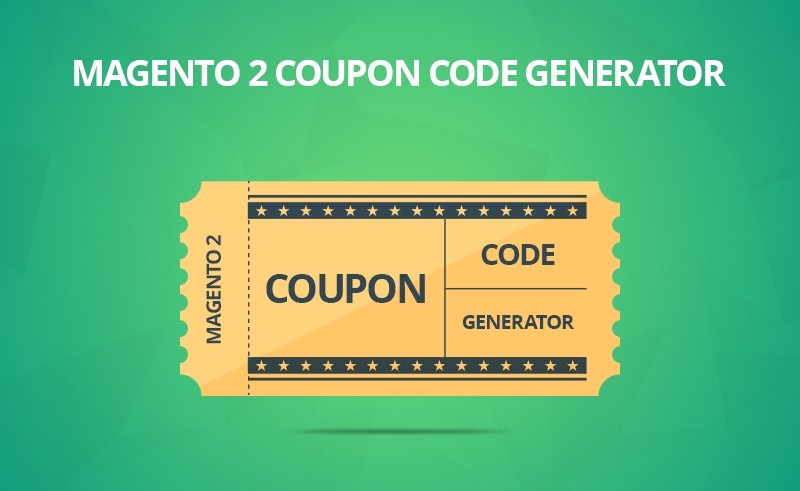 35. Featured Product Widget- Magento 2 Free Extension
You can choose some of the products as featured products without delaying. Your product will be shown in a grid layout and it is also accessible. Moreover, your featured product widget can be inserted in any position of Magento page.
36. Magento 2 Extension migration
UB Data Migration Tool allows you to migrate Magento 1.x store to the latest version Magento 2.0. As you can see, migration scope is divided into four perspectives: data, extensions, themes, and customizations. This extension will let you migrate your key product, customer, order data, store configurations etc
37. Store Locator
Store Locator allows your customers to find all your nearest stores to shop. This Magento 2 free extension offers search tool, store address, contact details and website address.
38. Magento 2 Layered Navigation Extension
Using layered navigation extension, you are able to create not only a well-designed but professional navigation as well. These things are core steps to guide your customers to purchasing on your store.
Layered Navigation Extension offers series of advanced features that we are sure you are looking for such as highly effective organization, stunning decoration of logos, pictures, and sliders.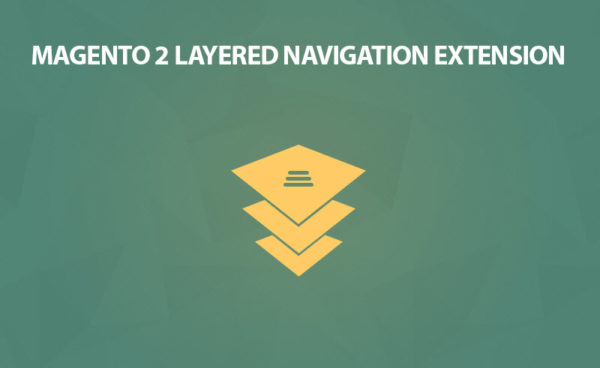 39. Magento 2 Out of Stock Extension
Your customers may not have enough time to keep visiting your store frequently to get updates. Hence, we created Magento 2 product updates notification. The extension helps you to alert customers about new stock status, new price changes.
Also, customers are able to subscribe for out of stock product to get notifications when the product is in stock. On your site, the customer can opt-in to receive notifications as they want. Once, your visitors enter email, they will receive an automatic email to inform product status.
As you can see, this Magento 2 out of Stock notification not only enhances customer experience but it also increase visitor loyalty on your store.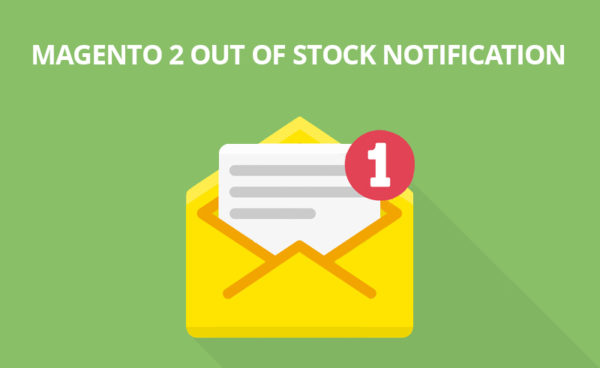 40. Magento 2 SMS Notification Extensions
SMS (Short Message Service) or simply "texting", is a feature available with practically all mobile phones, allowing people to send and receive short notification messages. Choosing the most effective way to communicate is essential to the business of getting things done.
So we are inundated with messages from all different forms of communication, including email, messaging apps, snail mail, social media, telemarketing and more. Using SMS is the most optimized and convenient way for you to interact quickly and directly with your customers and administrators as well.
Moreover, this Magento 2 SMS Notification extension is a comprehensive and powerful module that enables you to send SMS Service API with Twilio, BulkSMS to your customers or administrators during various events in your Magento 2 store. Be an intelligent businessman, choose Magento 2 SMS notification with some outstanding features below.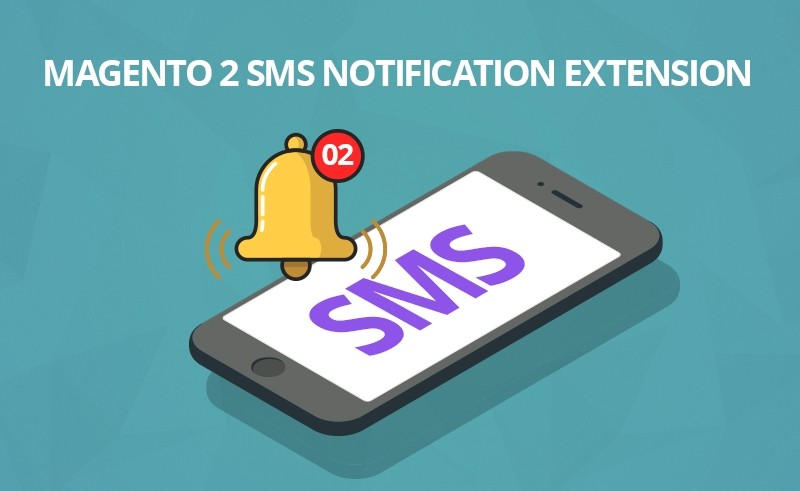 41. Order Comments for Checkout
Order Comments for Checkout let your customers leave comments during the checkout process.
42. Instagram Gallery
M Instagram Gallery is an advanced extension that helps you to display photos as gallery from an Instagram account. The photo will be shown in grid layout and popup image.
43. Bestseller Product Widget
This Magento 2 free extensions show the best selling product on homepages or anywhere on your site. Thanks to this, store owners can identify which products being sold best. It also offers several features such as:
– It is responsive and it works on all mobile devices and tablets.
– It does not show the Out of Stock products.
41. Free Magento 2 Affiliate Extension
This is a perfect extension for you to create your affiliate program. As you may know, affiliate marketing is one of the most important marketing tools for selling online. It helps you to drive more sales from your affiliate channels and let your affiliate earn money. It is fully responsive, fast and easy for affiliate partners to join your program.

44. Magento 2 Social Login Free

This free extension help you to quick login to your Magento 2 store without processing complex register steps.

Quickly login, Popover login form
Easy custom design fit with your store design
Increase signup rate up-to 30%
11 Types: Facebook, Google Plus, Twitter, Linkedin, Instagram, Yahoo, Github, Foursquare, VK, Live, Amazon

45. Magento 2 Facebook Live chat Extension

Using Magento 2 Facebook Live Chat Extension, you can easily keep in touch with various of customers at a time. The chatbox of this extension will help you send and receive messages from users instantly. Let's see outstanding advantages of this extension.

46. Magento 2 Order Manager

This extension is to easily spot orders using product images and custom labels on the order table. it helps you prioritize specific products and orders based on status, payment and shipping methods, priority support and more.

47. Magento 2 SEO extension

This extension supports you to optimize seo, metadata, keyword, description better. Thanks to this, you will get better rank for this.

48. Google Analytics Enhanced Ecommerce

This free extension help you to track product impressions, product clicks, product detail impressions, add/remove product from cart, promotion impressions and clicks, checkout process, purchases, full and partial refunds.

49.Fastly CDN

The magento 2 free extensions help you to improve your online store experience and increase conversion rates
The main function of this extension is to replaces the native caching in Magento Enterprise and extends that caching to the edge via Fastly CDN.

50.Product Question

It is one of magento 2 free extensions that help customers feel special by answering the questions they ask and give that special customer service to your clients.

51.Yotpo Reviews

The magento 2 free extensions help to generate reviews, photos, questions & answers and more user-generated content for your website

52.Email Attachments

The magento 2 free extensions help you to attach Order, Invoice, Shipping and/ or Credit Memo PDF documents generated by Magento, and your Terms and Conditions (html/text file only) to sales emails

53. Magento 2 Others Also Bought

Get better organized products in the 'Related Products' section. Replace the native Magento 2 block with smart recommendations based on customers order history.

54. Magento 2 Tax Extension

This magento 2 free extensions give you the easy way to calculate sales tax; manage exemption certificates; file returns; and remit payments across multiple tax regions

55. Magento 2 Rich Snippets

This magento 2 free extensions help to display more detailed info in organic search results lets you segment customers in advance and draw relevant traffic to your site

56. Advanced Product Quickview

Quickview module helps your customer to view and purchase without going back and forth product detail page.

57. Free Magento 2 Slack Integration Extension

This Free Magento 2 Slack Integration will help you receive Notification Sale on your store such as New order, New Customers, New Review Submitted immediately.

Also, thanks to integrating Slack Chat in Magento 2 Store, you can control all notification about order, customers, review effectively, without login Admin Panel. So you can save tons of time and cost.

58. Venus Magento 2 Theme Settings

This Ves Magento 2 Theme Settings is supported you configure header, footer, categories page, category view page, contact Form, product cart. With well-structured and organization, you can easily configure entire parts of your theme. You don't waste time to leave the page to tailor your theme. So you can save your time to do it and get effective result. It is very clear and eases to do it.

59. Ves Brand 2.0

Our magento brand extension let your shopper find product by their favorite brand/ manufacture. Also, you can show your brand logos on the homepage with owl carousel.

60. Magento 2 Lazy Load

Saves web server resources.
Reduce Loading Time.
Optimizes Magento 2 site speed.
Improve Google page ranking – friendly code strings which promotes site rank in the SERPs.
Load Magento 2 images with beautiful transition when customers scroll down the page.
Offload for the server (reduce server requests) and save bandwidth.
61. Magento 2 Stripe Payment Pro
Equipped with PCI compliance, Magento 2 Stripe Payment Gateway Pro is PCI compliant payments system and will work in Live and in Debugging mode. With Stripe Payment Pro for Magento 2, you can boost security up to the highest level for your store, reduce managing workload by creating automatic saved list of card's information, which is benefit for your later transaction.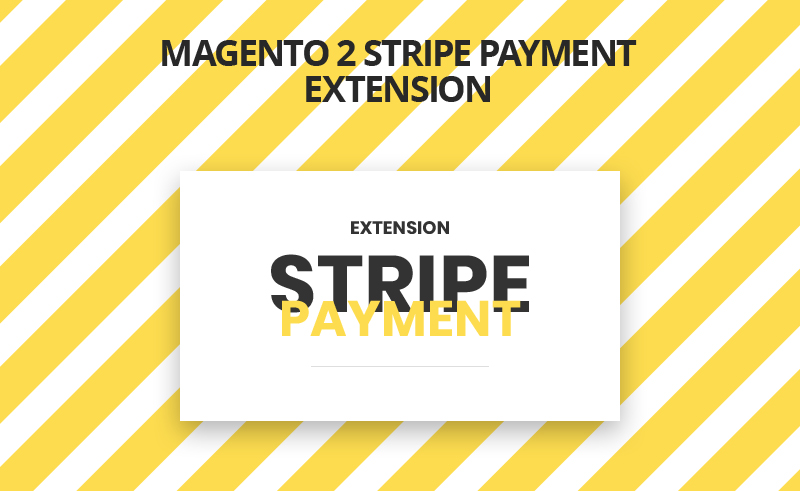 Beneficial features:
Secure Iframe Payment
CVC/AVS Verification – Tokenization
PCI DSS Level 1 Gateway
3D Secure Support
Different payment process: Pre-authorization, Full authorization, Capturing payment
Direct Refund
Saved card
Support different payment card brands, including Visa, MasterCard, American Express
Support 25 countries
Support 135 currencies
62. Magento 2 Shipping Per Product
With Magento 2 Shipping Per Product you no longer have to be worry about incorrect shipping rates for each product in your store. Magento 2 Shipping Per Product Extension developed by Landofcoder helps you to set individual flat shipping rate for each product from heavy, light to fragile items.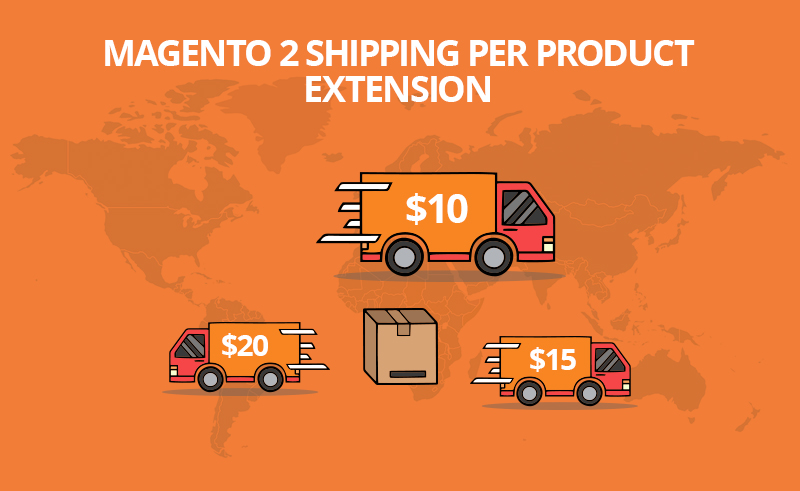 Powerful features:
Flexible Product Shipping Price Setting
Various Shipping Method
Magnificant Per Country Per Product Shipping
Easy Customization For Shipping Rules and Conditions
One-click Detail Shipping Method Setting
Unlimited Shipping Rates
Informative Customer Ordering Management
Functional Checkout Page
Multiple Country-Regions Relations
Easy Adding and Customizing Attributes
Fast Optional Payment Method
63. Magento 2 Price Comparison
One important reason for the explosive E-commerce is that it is easier to compare the product's prices while transacting online. The more convenient your transactional environment is, the more customers you can attract! Magento 2 Price Comparison extension can meet those requirements and help you push your store's reputation to higher position when competing with other stores in the same field. It brings lots of powerful functions for you and your Customers.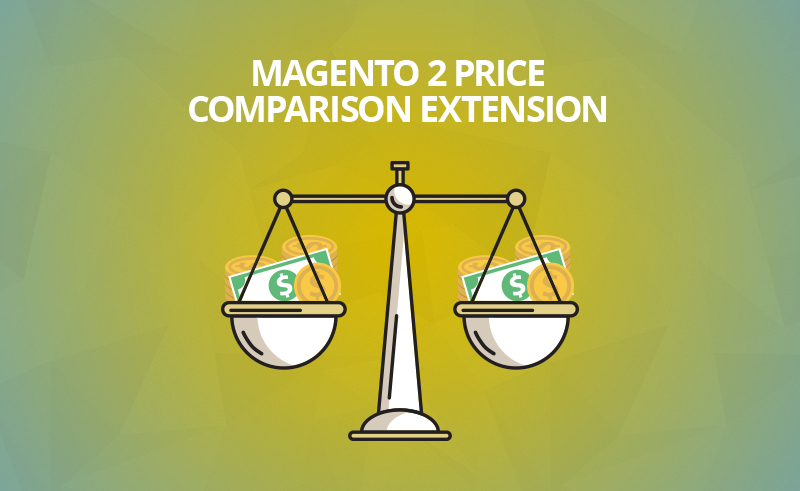 Some powerful features:
Working with different types of products
Incredible shopping cart operation
One-click Customization Price Setting
Useful Price Comparison Menu
Functional Product Page
Optimized Assigned Product Searching
Full-controled Assign Product List
Informative Product Showing
Multiple Images Adding
Having Powerful Management System