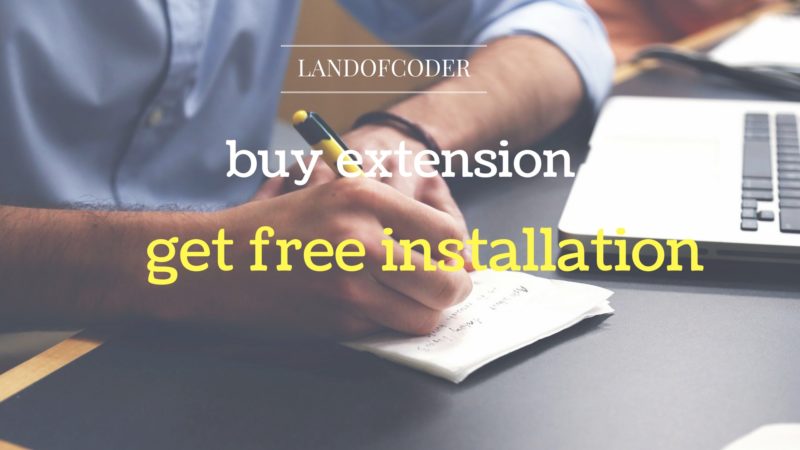 Applying a Magento extension means a lot to your website. It can make your e-commerce more helpful and everything easier for your customers.
To serve that purpose, LandOfCoder is offering Free Magento Installation Service for All paid- extensions. When purchasing any Extensions LandOfCoder, you can have a chance to get free installation manually on your website by our developers.
2 Simple Steps to Get Free Magento Installation Service Extensions for your website:
1. Make your Extension purchased successfully on Landofcoder.com
2. Submit your request for Free Installation Service enclose your account admin, ssh account to https://landofcoder.ticksy.com/
Note: Our developer will support to install Extension for you as soon as we receive all above information. 
It is time to have a multi-function website for your e-commerce. List of LandOfCoder's extensions you may be looking for:
Hurry Up! Start your business professionally and quickly with Landofcoder Free Installation Extension now!