As you know, WYSIWYG Editor is an useful feature that allows users to directly see the appearence of the end result, helps users save a lot of time and produce greater results. In this tutorial, I will show you how to enable/disable WYSIWYG editor Magento 2 store. Please follow this tutorial step by step to get the best result.
Step 1: Go to the Admin panel > Store > Configuration

In the Configuration page > General > Content Management.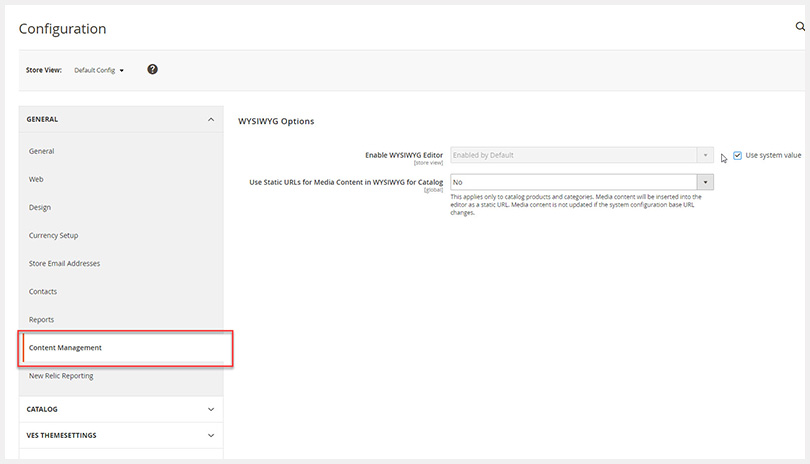 Step 2: It is set to enable by default. To choose other option > uncheck box "Use system value"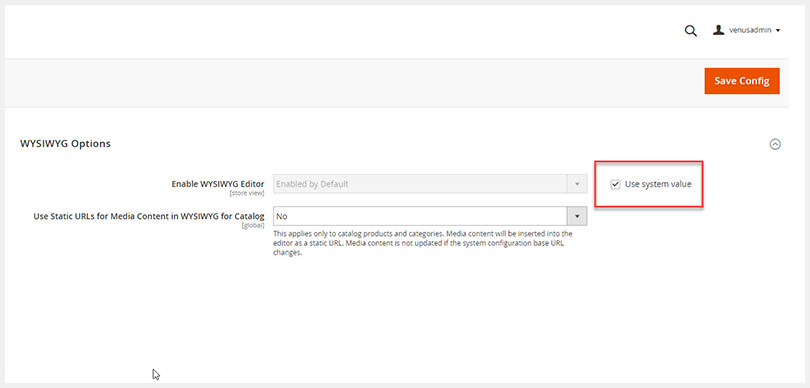 Then you can choose one of the options below:
"Disabled by Default";
"Disabled Completely";
"Enabled by Default";

To save new changes, please don't forget to click " Save Config"
Step 3: Finally, you need to clear cache by going to Cache management > Select all > Refresh > Submit.
That's all about How to enable/disable WYSIWYG Editor Magento 2. Easy to do, right? Hope that this tutorial will help you a lot. If you have any opinions, comments or questions, do not hesitate to share yours in the Comment section below. Also, remember to save or share this tutorial with your friends if you find it helpful. Thank you!
Related Extensions you may interested in