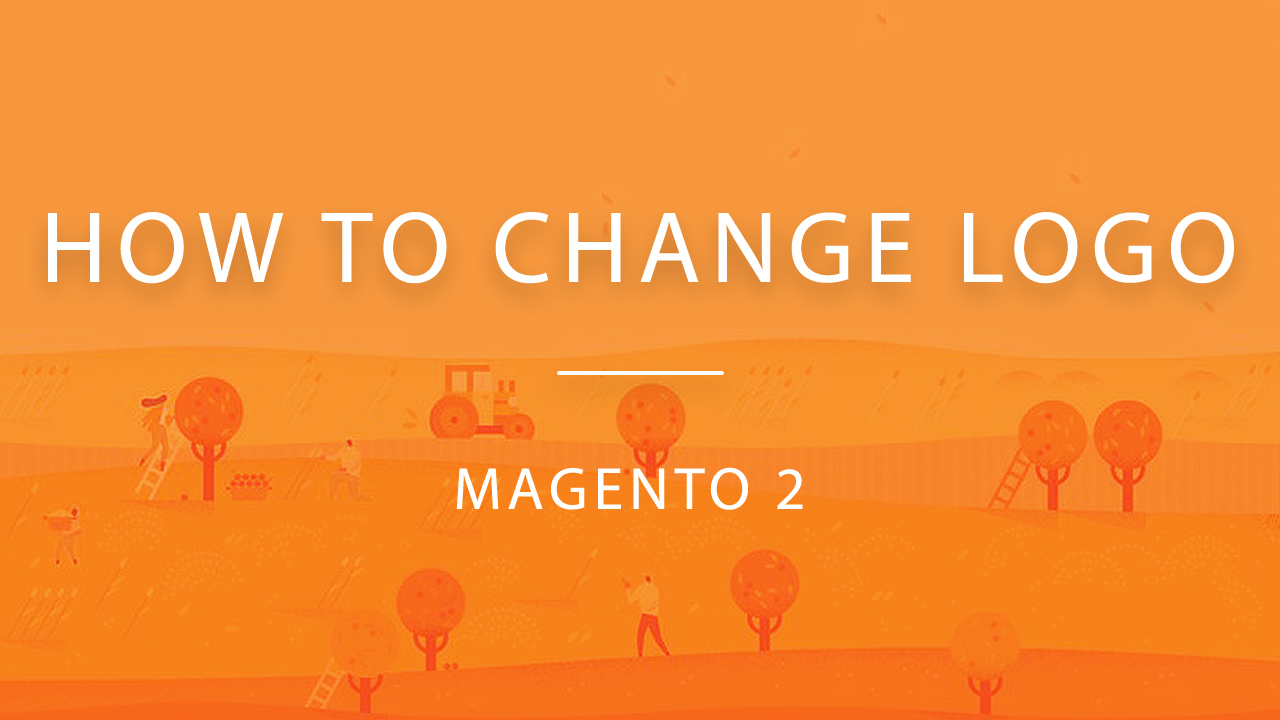 As you may know, uploading your own logo is necessary for any business. Logo not only increases your brand awareness but it also makes the store more professional and more reliable
In this tutorials, I will show you how to change Logo Magento 2 that appear on:
frontend
email templates
PDF invoices
other sales documents
The process of changing logo requires simple steps. Before your site is ready to launch, you can change it in the development process.
I. Uploading Your Magento 2 Logo
Before uploading your logo please notice that the size and location of the logo are determined by theme.
Moreover, your logo could be saved as GIF, PNG, JPG, or SVG file type. The default logo is saved as an SVG file.
In order to access logo image location on the server. Please follow the path:
Path: app/design/frontend/[vendor]/[theme]/web/images/logo.svg
Any image file with the name in that location are used as a logo.
To know the logo size, right click on the logo image and inspect the element as the following image.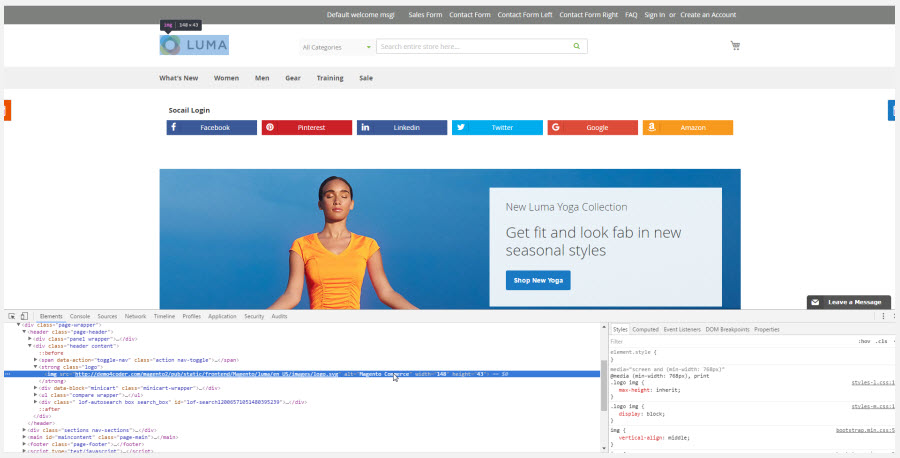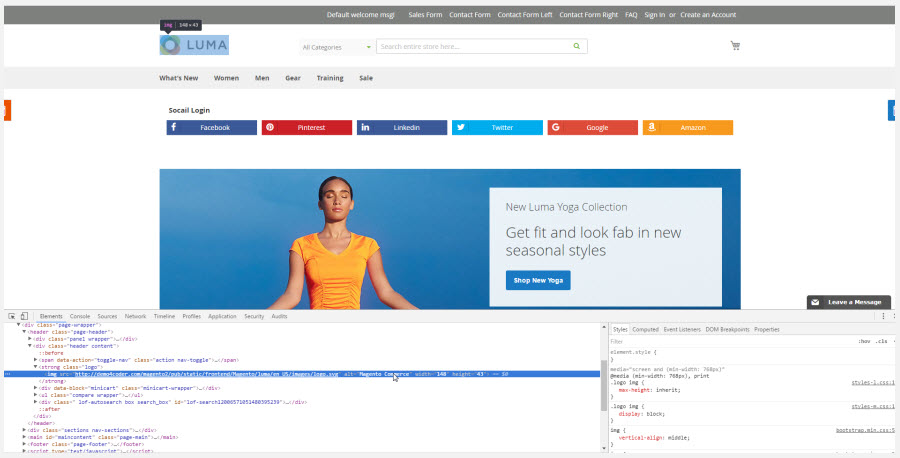 Moreover, the logo that is used in the header also appears on email templates and on PDF invoices and other sales documents.
However, the logos used for email templates and invoices requires a different size that should be uploaded separately.
II. How to upload frontend logo in Magneto 2
On the admin panel, please go to Content > Design > Configuration > Choose desired store > Header tab.
Then open Header Section like below image.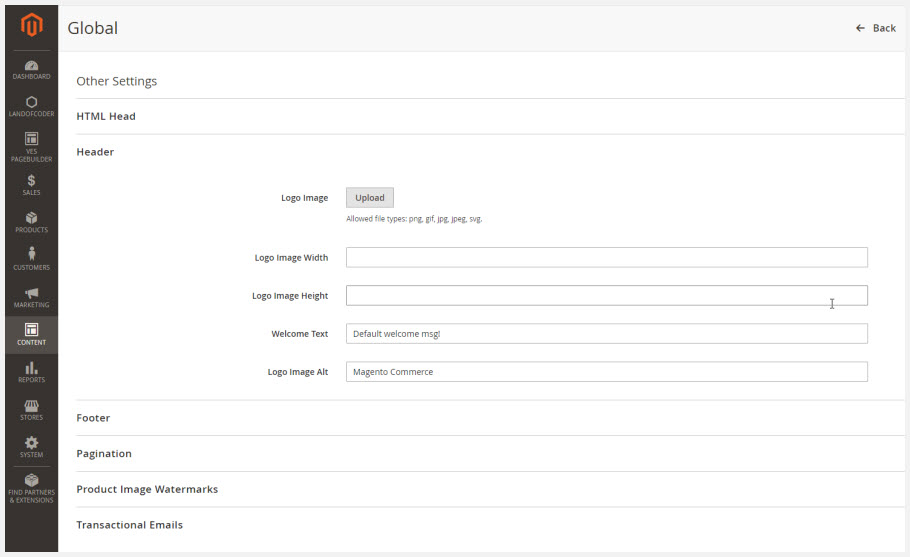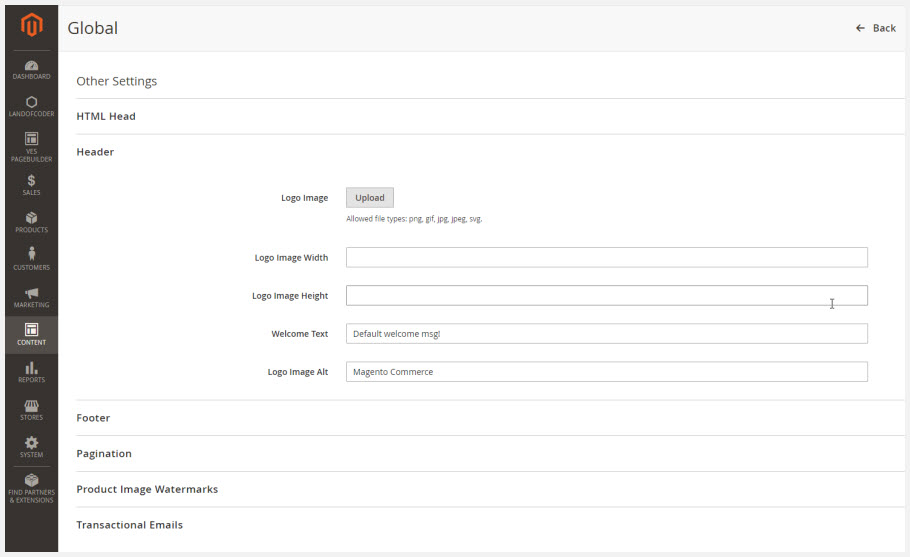 In order to upload your new logo, click on Choose File. Then, upload the file from your computer.
Enter the Logo Image Width and Logo Image Height.
In the Logo Image Alt section, insert the text that you want
After completing please do NOT forget to click Save Config
Magento 2 Extensions You May Be Interested In