If you are looking for extensions that compatible with magento CE version 2.1, our list of magento 2.1 extensions will be useful for you. All of them are magento 2 theme development.
User-friendly Seller Cpanel
Fully Responsive & Mobile Optimized Marketplace
Best Storefront Marketplace
Separate Seller Profile
Flexible Commission
Multiple Gateways & Multilingual ready
Auto Approve Seller Or Approve Manually
Multiple Vendor Product(S) Checkout At Once
Seller Credit Account
Manage Transaction
Product Management
Order Management
Report System
Feedback & Review
Vacation Setting
SEO Management
Video tutorial 
Using layered navigation extension, you are able to create not only a well-designed but professional navigation as well. These things are core steps to guide your customers to purchase on your store.
Layered Navigation Extension offers series of advanced features that we are sure you are looking for such as highly effective organization, stunning decoration of logos, pictures, and sliders.
Your customers may not have enough time to keep visiting your store frequently to get updates. Hence, we created Magento 2 product updates notification. The extension helps you to alert customers about new stock status, new price changes.
Also, customers are able to subscribe for out of stock product to get notifications when the product is in stock. On your site, the customer can opt-in to receive notifications as they want. Once, your visitors enter email, they will receive an automatic email to inform product status.
As you can see, this Magento 2 out of Stock notification not only enhances customer experience but it also increase visitor loyalty on your store.
Magento 2 Help Desk Extension, it helps you to collect all request, inquiries, offline chat messages, email in one place. Moreover, all messages will be assigned to the proper department without leaking information.
The customer can create ticket easily on front-end or email support team's address. Also, the ticket can be created by admin the backend. Once a ticket is submitted, it will be logged to ticket grid section in the backend. In the ticket grid, agents can set ticket priority, tie tickets to orders and more.
Outstanding Features:
Organized Workflow to minimize time wasted
Customer- Friendly & Fast Submit
Clear User-friendly Interface
Easy To Create Ticket
Add File Attachment to the ticket
Easy To Choose Priority and Assign Department for your ticket
Quick Reply or Close a ticket
Easy to Check ticket history
Check Ticket Status
Satisfaction Star Rating
Quick Responses With Answer Shortcut
Ticket auto-expiration & Auto-reminder
Smart tickets grid
Flexible Assign System
With this extension, you can manage and create quote request on front-end or start quotation from backend. Negotiate price with your customer never easier. Your customer can send quotes with custom prices and custom products that can be created quickly. LOF Magento 2 Quote Extension also comes with follow-up quote email, department assignment, attaching PDF proposals and much more
Magento 2 Request for Quote extension brings your customers and you better interaction with each other via quotations. Our Magento 2 Quote Extension supports all Magento product types. Let's discover more detail below.
Outstanding Features:
Ajax add to quote
Easy To Use Add to Quote
Add Note/ Comment For Each Product
Live Editor For Price
Automate Request For Quote Process
Make a Remarks For The Whole Quotation
Easy to Check Quote Request Process
Easily Enable / Disable Quotation Section For Each Product
Enter custom prices per product
Add or delete products from the quote request
Display On HomePage, Search Page & Other Pages
All Magento product types supported
Supports responsive web design and works flawlessly together with Magento's Luma theme
This is a perfect extension for you to create your affiliate program. As you may know, affiliate marketing is one of the most important marketing tools for selling online. It helps you to drive more sales from your affiliate channels and let your affiliate earn money. It is fully responsive, fast and easy for affiliate partners to join your program.
Outstanding Features:
Multiple Affiliate Programs
Multi-level Marketing
Set Commission, Discount & Payout Requirements.
Easy to Set Condition & Requirements If Needed
Manage Banner & Links in 1 place
Payout Requirements
Transaction Management.
SET Withdrawal Limits
Manage partner's account with ease
Pay Per Sale
Mass Payments
Support the most popular payment methods: Paypal, Skrill (coming soon)
Clear and Easy To Use
This Free Magento 2 Slack Integration will help you receive Notification Sale on your store such as New order, New Customers, New Review Submitted immediately.
Also, thanks to integrating Slack Chat in Magento 2 Store, you can control all notification about order, customers, review effectively, without login Admin Panel. So you can save tons of time and cost.
Outstanding Features:
Immediately announce Customer Review Products
Instantly Notified New Order on Slack
Instantly Notified New Customer
Ease to Configure at the backend
Different Notification Types for each Channels
Notified Shipping Status quickly
Convenient to Get notification all Storeview in one place at the same time
Displayed RTL Languages and Multilingual
Effectively record Daily Sale, Weekly Summarise at the current time
Magento 2 Blog Extension brings you the best solution for you to create a blog without integrating the third party extension. Moreover, lets you present the information in the most attractive way : Multiple Layout, Mobile Optimized, Related, Video, Available search, archive, recent posts, categories sidebar, multiple styles, multiple stores, owl Carousel, multiple layouts, design option, 14+ Social Networks, like/dislike button, author profile,..
Outstanding Features:
Mobile Optimized
Related posts widget Supported
Easily arrange posts in each category.
SEO Optimized
Display Images or Video( Youtube/Vimeo)
Multiple Magento Stores Supported
Multiple Comment Types Supported
Multiple layouts types
Touch Optimized Owl Carousel
[New] Multiple post styles
[New] Multiple Color, Background color, Border color
[New] Showcase Author Profile
[New] 14+ Social Networks Integrated
[New] Add vote: like/dislike buttons
Magento 2 Social Login Extension helps customers to login via 15+ social network without complex register process. Hence, your customer can log in, stay and focus on their shopping with ease.
Outstanding features
Quick Ajax Login
Multiple Styles & Template
Support 15+ social networks:
Easy to customize
Advanced Report
Email, Address
Display Customer Photo
Send Welcome Email
Display On Any Position & Pages
Improve Your Conversion Rates
Update customer information easily
Popover Login Form, Popup form with fancy box
Supports the standard registration
Collect Rich Customer Profile Data: Name, Gender,
Provide Secure Way to Login and Register Account
Compatible with Custom & Third party Magento 2 themes
Our advanced magento 2 testimonials help you showcase and manage customer's testimonials in the most professional way. Currently, we support 16 premade styles for you. You can freely choose one of the themes as you want. Let's attract more customer and enhance your site incredibility with our extension.
Outstanding Features:
Show Testimonials With 16 Styles
Support "Submit Form"
Widget Support: Place in any position
Show all testimonials on nice page
List of testimonials for each product
Admin can manage testimonial easily
Arrange review for each product
Display Testimonials with Touch Optimized OWL Slider
If your customers are worried because they already paid but the product has not arrived yet. Help them track order in real with our magento 2 order tracking extension. As you may know, magento 2 order tracking help you reduce customer's concern, enhance your store's credibility and customer's trust significantly.
Outstanding Features
Mobile & tablet Optimized
Reorder without login
Multi-Language Support
Track order information Without Login
Easily track order summary in the front end
Place anywhere with widget support
Tracking order link available in main menu /top link
Support for all the Magento Product Types
Display custom messages if order is not found
Track magento 2 order status in the blink of an eye
If you are seeking to display image gallery attractively, our magento 2 image gallery help your showcase upload and showcase stunning photo in lightbox, attractive slideshow, multiple structures, multiple layouts….
Outstanding Features:
Create Unlimited Image Album
Show Image in eye catching & lightbox
100% Responsive Magento Image Gallery
Link albums to related product pages
Add/manage images into various gallery
Create photo albums with multilevel structure
Display Image Gallery with Multiple Layouts
Attach Image Gallery to Any Product Page
Place it anywhere with Gallery Image Widget
Specify metadata for albums and pictures;
SEO-friendly URLs for album and photo pages
Attach image gallery on a separate Photo Gallery Page
Freely Add & Edit Album as well as Photo Descriptions
Display High-Quality Image in Touch Optimized & Attractive Slideshow
Magento 2 Page Builder allows you to build/ edit magento pages faster and easier. You can find it easy to build complex & stunning page within few minutes. Moreover, this extension is fully compatible with Magento 1.7.x to Magento 1.9.x and Magento 2.x.
Outstanding Features:
Time & Money Saving
Drag & Drop Interface
Work with any Magento Themes
50+ Widgets Supported
Responsive Design Options
Full amazing controls
Our Magento 2 custom form builder help you to build any custom form as your expectation. Easily to customize your Contacts page, add Captcha, conditional logic and more. Also, there are multiple input types/ form fields support such as: Text, Paragraph, Checkbox, Multiple Choice, Date, Drop down, Time, Number, Website, Email, Price, Address, Rating, Google Map, Subscription, Dynamic Dropdown, File Upload, Section Break.
Last but not least, visual & drag-drop interface helps you create a rich content form as your expectation in the blink of an eye.
Outstanding Features:
Drag & Drop Custom Form
Visual Content Creator
Fully responsive and 100% AJAX based front-end design
Multiple Input Types and file type
Create Unlimited forms
Customizable form appearance
Automatic email notifications
Add to Any Position
Multiple Form Type to Display
Export Data To CSV
Without technical knowledge, our mega menu extension for Magento 2 help you create rich content, dynamic menu with ease. Drag drop features and visual interface supported.
Outstanding Features
Drag & Drop Features
2 styles: vertical and horizontal
Unlimited Menu Possibilities
Dynamic Magento 2 Navigation Menu
Multiple Animations Effects Supported
Place mega menu on any position
Compatible with Magento EE
Mobile Menu: Off Canvas Menu & Accordion Menu, Drilldown Menu
Widget Support or add code to file XML on any position
7 Submenu Types: Anchor Text, Dynamic Category Listing, Product Listing, Product Grid,
Child menu., Default Category Listing, Content
Our Magento 2 FAQ extension helps you to create nice and informative FAQ page easily. Moreover, this extension also supports you create FAQ on the product page.
Outstanding Features
Amazing ajax live search
Multiple Layouts & Styles
Easily add question with nice popup
[New] Change Question Icon As Your Expectation
[New] Multiple Animations Effects Supported
Create Unlimited FAQ categories & Q&A page
Show Most Viewed or Newest FAQ Block on any position
Nice FAQ Page: Beautiful & Customizable User Interface
[New] Change Font Size, Text Color, Background Color, Border Color.
Magento 2 Product FAQ Extension: Show FAQ on Detail Page
Powerful searching tool based on content, keywords, tags
View the answers to each Question with Expand/ Collapse feature
Search as you types from the first typed character
Ajax Search With Lightning Fast Speed
Search Autocomplete & Relevant Suggestions
Trending Keyword Suggestion
Optimize search for phones and tablets
Magento 2 Search Autocomplete with Filter Categories
Customized Appearance
Right-to-left languages are supported
Display ADD TO CART Button
If you are looking for an user-friendly marketing tool to create loyalty program, reward points extension for magento 2 will be a smart choice.
Reward Points+Referral Program is an effective tool to engage shopper and turning them for new purchase over and over.
This is a powerful and flexible marketing tool created to drive more sale and attract returning customer to your store
Outstanding Features:
Earn points right after placing orders at your store
Spending Points With Ease
Choose how many points for each order via various ways
Track information in " My account"
Create Various Earning Rating
Add reward point for any specific product & multiple products
Freely Set Different Spending Point Rate & Earning Point Rate
Transact Point To Customer Directly
Set Max points earned or spent for each product
Refund By Points
Get Discount Code if Customer doesn't have account yet
Firstly, Magento 2 Follow Up Email helps to engage and maintain your customer's interest. Faster follow-ups will give you a better chance to nurture conversation and convert sales.
Besides, this extension lets you send custom email based on customer activities. Use email marketing to increase conversion rate & drive more sales now.
Outstanding Features:
Multiple event types
Targeting options
Built-in email templates
Increase the number of repeated purchases with custom email templates
Create Unlimited Rules & Condition For Different Events As You Need
Customize design of any email template as your need
Use Google Analytics to measure the efficiency of your email campaign.
Send Test Emails to check whether the template is generated correctly.
Send emails automatically
Schedule to send email on different time automatically
Create an emails blacklist
Schedule to send SMS message
Send emails suggesting up-selling, related or cross-selling items.
Abandoned Shopping Cart Reminder
Magento 2 Store locator helps you Locate store locations with a nice & neat user interface. Moreover, you can show Multiple stores in one single map with ease.
Your customer can find their expected address in the easiest way with the support of Google Map Suggestion. They just need to enter a few characters, then all relevant suggestions will come up in auto-drop down list
Outstanding Features:
Multiple beautiful templates for your choice.
Show store locations with a nice & neat user interface
Showcase multiple stores in one single map with ease
Search stores with highest accuracy results
Search for stores easily in various ways
Search store location with Google Map suggestion
[HOT] Search by current location
Search the nearest store
Showcase store's information in neat & clean layout
Show store direction
Get store's details in 1 click
Display featured product in store's detail
Design option: custom design for each store
Social networks integrated
Customize locator page
Import store locations by CSV/ Json file
Integrated image gallery extension
Optimized for SEO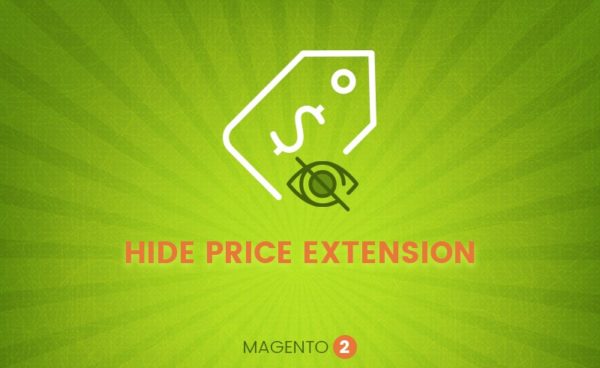 View Detail
Are looking for a personal approach to their customers? Our Magento 2 hide price/call for price extension help you to hide price and  replace Add to Cart button with custom message or inquiry form in AJAX popup
Outstanding features
Hide price and Add To Cart button for not-logged-in customers
Hide price and replace it with a custom message
Hide price for specific products or all categories
Hide price for specific products on different storeview
Support custom message, custom form.
Support all the Magento 2 Product Types
Support to hide price on all pages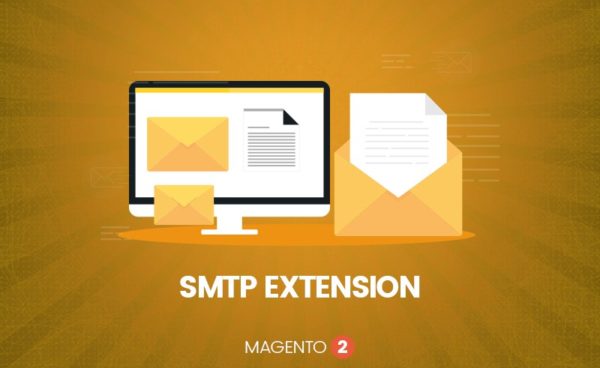 As you may know, it is necessary for you to configure an SMTP server that takes care of your email delivery. Are you seeking a tool to take full control over Magento 2 SMTP configuration? Or you may need to use other reliable SMTP servers to protect your emails from spam.
However, Magento 2 doesn't work well with SMTP. Hence, we created Magento 2 SMTP extension. Using the extension, you can choose to send reliable emails from a local hosting or custom SMTP server. Also, you can test your email easily with debug mode. And it allows you to log all sent email and view message in detail.
Outstanding features
Use Your Own SMTP Server Or Use A Popular Service
Take full control over Magento 2 SMTP settings
Run tests before sending out the mail
Make sure all customers receive your email
Email Log with Maximum Control
Debug mode
Backlist email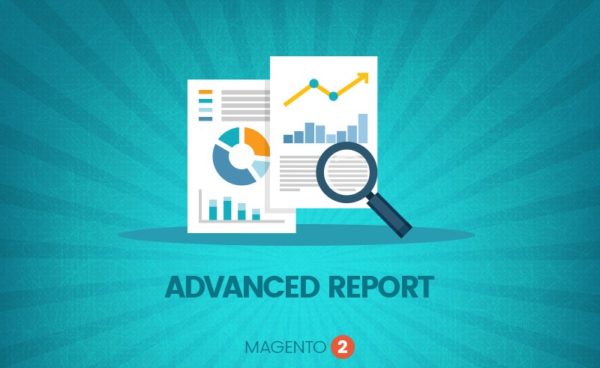 Outstanding features
28+ Report Types to explore sales over a period of time, break it down by category and product.
Comprehensive Sale Overview
Report drill down to explore data fast and easily
Advanced Report to trace your sales performance in a real-
time mode
Visual graphs ( bar, pie, line..) to illustrate trends
Option to filter data for different dates and days
Provides with Google Analytics-like visualized sales data metrics and charts
Clear Backend Interface
Extraordinary Useful Magento 2 Reports
Multiple skins
Customize chart display
Equipped with a profit-calculating formula
25. Magento 2 RMA Extension
Magento 2 RMA Extension is one-stop solution for a simplified and productive RMA procedure and customer satisfaction. A bundle of RMA tools are integrated to reduce time and effort on product return service.
Attracting customers and keep them coming back. RMA is very important when it comes to purchasing decision. Online customers can't feel your product in person, so offering return options is like building trust and wiping out their anxiety while buying products.
26. Magento 2 Multiple Flat Rate Shipping Extension
Are you seeking a custom shipping method? Do you wanna to add more than one flat shipping method? Landofcoder will satisfy your need with Magento 2 Multiple Flat Rate Shipping Extension. Our magento 2 multiple flat rate shipping is an extension which provides you multiple flat rate methods based on different prices and conditions such as price, country of delivery, handling fees, product type, etc.
As you may know, there is only one flat rate shipping method available in Magento. With this extension, you can add multiple flat rate shipping for your products and orders. It is easy to use and everything can be easily configured in backend itself.
27. Magento 2 Table Rate Shipping Extension
Magento 2 Table Rate Shipping Extension is an perfect extension that you will be able to generate an unlimited number of shipping methods with flat and percent rates based on a combination of conditions including delivery address, cart weight and product quantity…
Not only is Table Rate Shipping For Magento 2 module allows the seller to add the shipping rates through the CSV files from their end but it also is helpful for confirming order, tracking number and print invoice. Moreover, Table Rate Shipping module is assistance in managing the shipping table rate in the easiest way.
28. Magento 2 Order Tracking PRO
Create informative tracking order solution for both customers and Admin. After payment is complete, they can track directly order shipping status without login until the order arrives easily. As a result, you can enhance your customer's satisfaction and loyalty on your store significantly.
Directly Track order information Without Login
Easily track order summary in the front end
Flexible position with widget support
Mobile Friendly & Tablet Optimized
Tracking available order link in main-menu/top link
All the Magento Product Types Supported
Display custom messages if order is not found
Track magento 2 order status in the blink of an eye
Reorder without login
Multi-Language and RTL Support
[New] Eeasily track: order info, invoice info, shipment info
[New] Track order status, print order directly.
[New] Export order to PDF
[New] Generate order barcodes to check order status
[New] Send order information to email
[New] Show shipment tracking link and tracking code
Outstanding Features:
Unlimited History Chat
One step log in with Facebook, not setup requires
Familiar chat box with Facebook Messenger Interface
Easily enable/disable and configure Chatbox at the backend
Unlimited color
Show store profile and like button in the chat box
Set greeting, upcoming event, store Facebook profile to the chatbox
Chat with unlimited customers on Facebook page
User Statistic
Increase Fanpage View and Like