In this tutorial, I will show you how to manage cookies policy in Magento 2.
As you may know, cookies are the small text file which your website place in customer's devices. They are used to identify a certain customer and bring them a better experience. Cookies allow your online store to remember which customers have in their shopping cart.
It is also used to keep customers logged into your website. Moreover, it helps you to collect information and statistic from your customers.
If you are running a website, it is certainly using cookies. This function is to analyze customer's behavior & numbers through such a tool as Google analytics.
According to the policy since 26th May 2012, you should turn on the Magento cookies notice on your website. In other words, you should display a warning message about the cookies used on your website.
This feature is namely cookie restriction mode.
To enable cookie restriction mode, please follow these steps:
1. Go to the Magento 2 Admin Panel > Store > Configuration

2. In the configuration, please open General > The Web> Default Cookie Settings

3. Expand the Session Cookie Management field set. In the Cookie Restriction Mode field select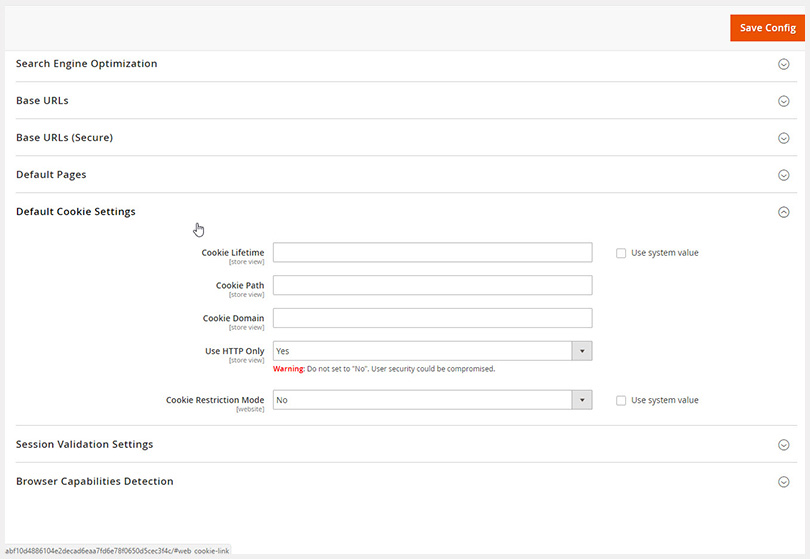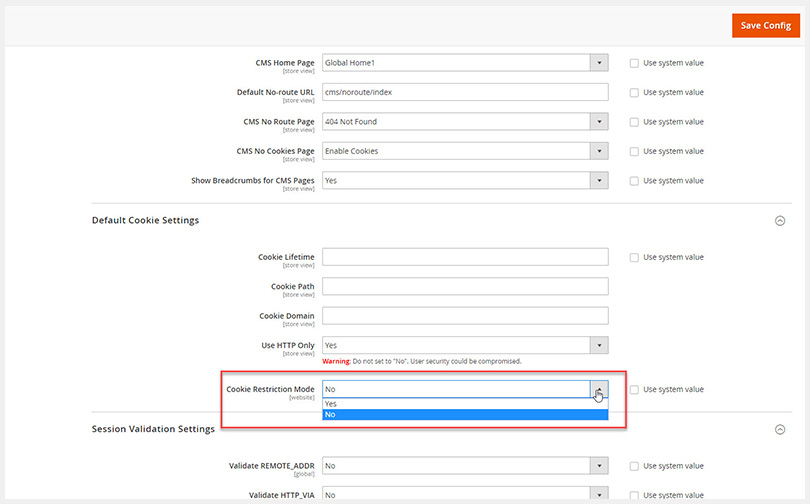 To save the changes click the "Save Config" button.
4. Finally, you need to clear the cache by going to cache management > select all > refresh > submit.
—-
Related Extensions you may interested in