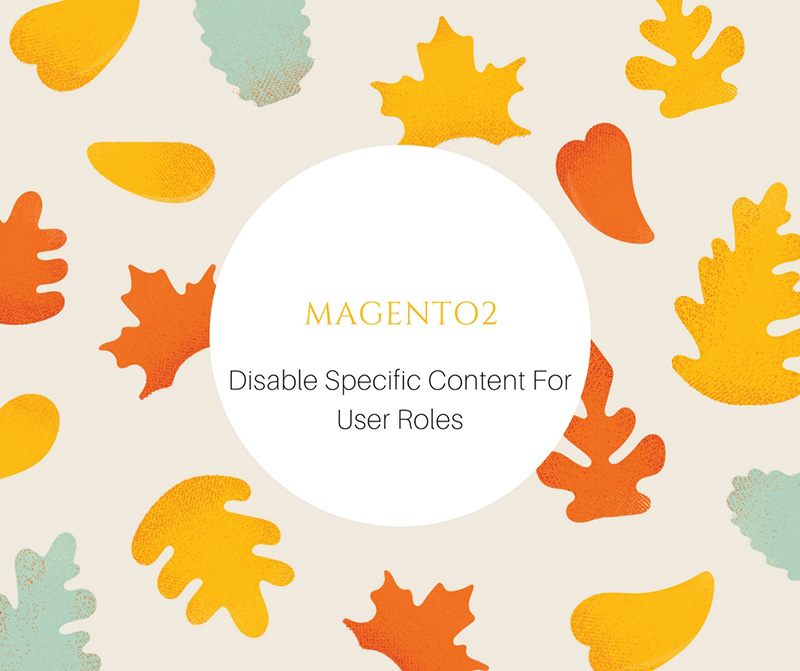 In this tutorial, I will show you how to enable or disable certain content for the specific user roles Magento 2
When you create new user or administrator in your Magento 2 store, you can allow them to access necessary specific content
Firstly, you need to go to Magento 2 admin panel > System > Permissions > User Roles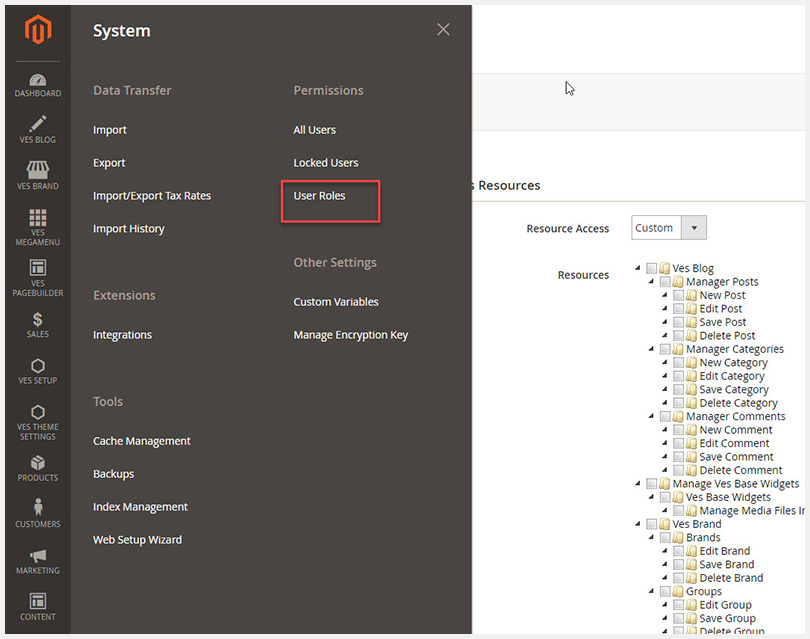 Next, you can edit the existing role or create a new role as you want.
In order to disable certain content for a specific user role, you need to choose the desired role you want to change like below image.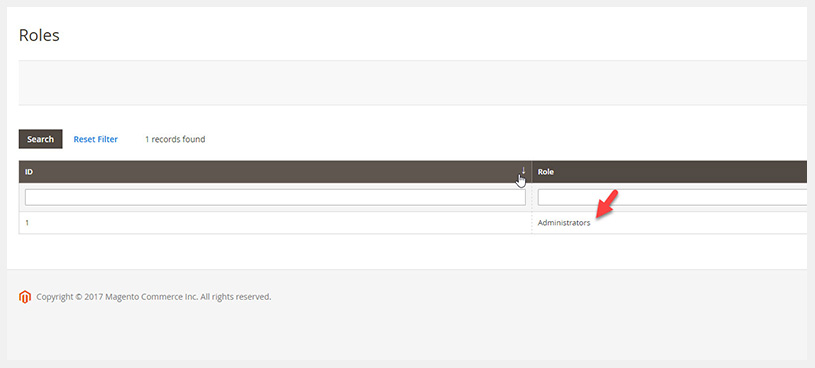 3. In the role information, please open role resource > resource access > choose custom.
Check or uncheck the checkboxes next to the content you want to enable or disable for that role. Then don't forget to click on " Save Roles" for new changes.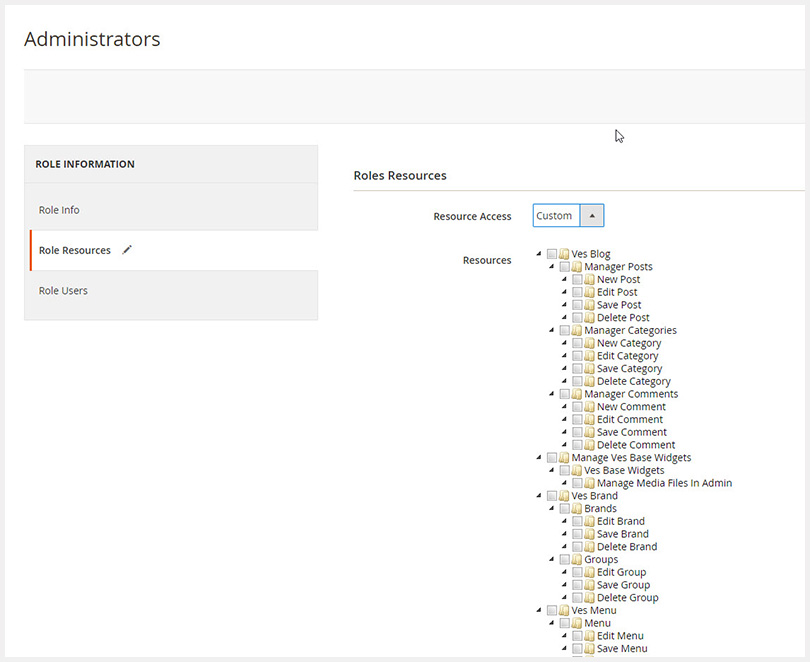 Now you have new user role with the content restriction for editing.
Related Extensions you may interested in