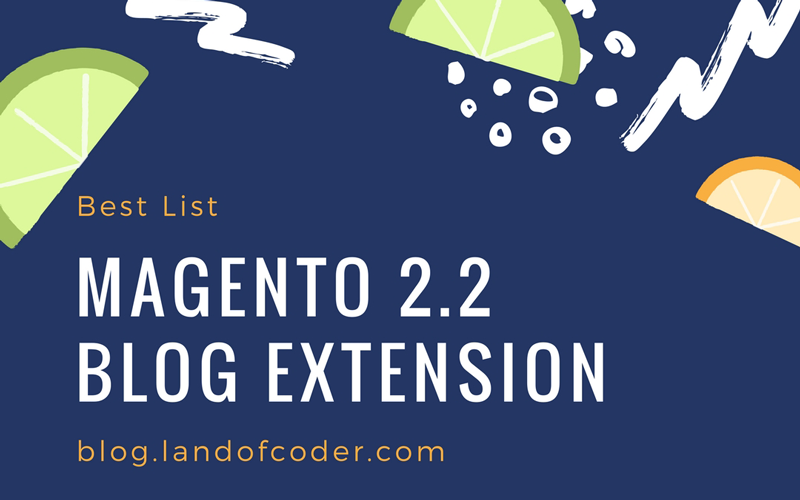 In the online era, Blog is a way for people interact with each other. However, to choose best Magento 2 Blog Extension which fits your need is not easy. Let's spend your time on our Blog "Best Magento 2.2 Blog Extension" which we summarized and analysis carefully.
1. Magento 2.2 Blog Extension | Landofcoder | $68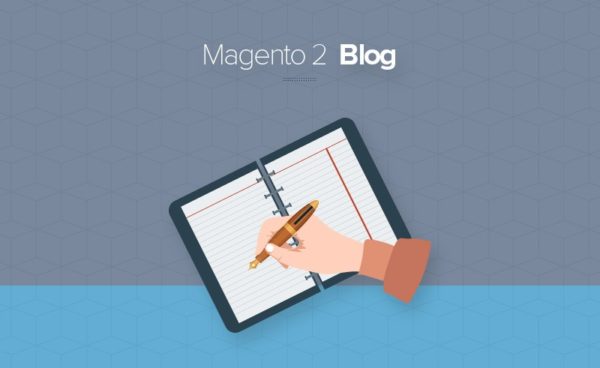 Being at the first place, Magento 2 Blog Extension on Landofcoder leads with powerful features and reasonable price $68. It is the cheapest price. And it is difficult to find cheaper one.
Outstanding features:
Start your blog in 1 minute
Fully Responsive & Mobile Optimized
Multiple stunning layouts & post styles
Live Editor: Change font size, background color, border color, layout, etc
Live Preview & schedule post with ease
Display images or video ( Youtube/Vimeo) in blog with ease
Fast search blog posts by keyword
Show "Related posts" anywhere using widget
Easily arrange posts in each category.
[New] 14+ Social Networks Integrated
[New] Add vote: like/dislike buttons
Show/hide author profile
[New] Import Blog From WordPress
Comment management with approval, captcha, and email notification feature
Multiple Magento Stores Supported
SEO Optimized, Multi-lingual Language & RTL Support
Smoothly integrates into any theme
Fast speed with Magento Block Caching
2. Mageplaza- Free Magento 2.2 Blog Extension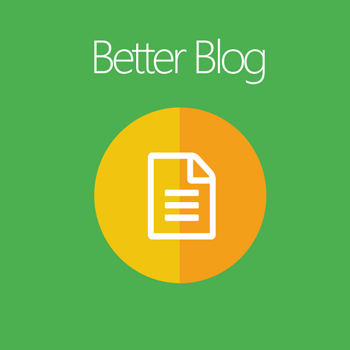 With interesting features such as responsive design, diverse categories, and integration in Magento backend, Free Magento 2 Blog Extension on Mageplaze will meet that need. Besides, it introduces category tree which can help you manage each one easily and prettily.
3. Magento 2.2 Blog Extension | Aheadwork | $349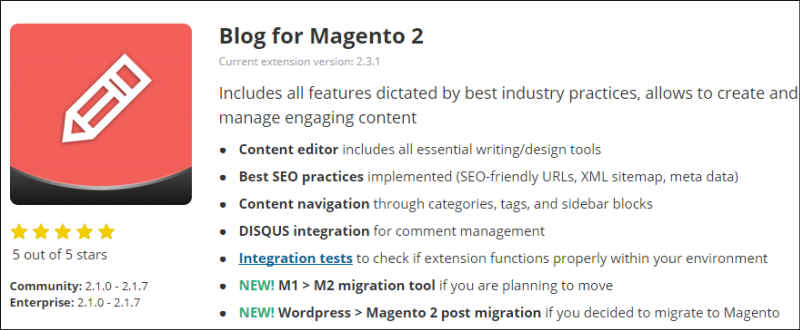 With only $349, you can get Magento 2 Blog Extension to create and manage engaging content
4. Magento 2.2 Blog Extension | CMSmart | $79.78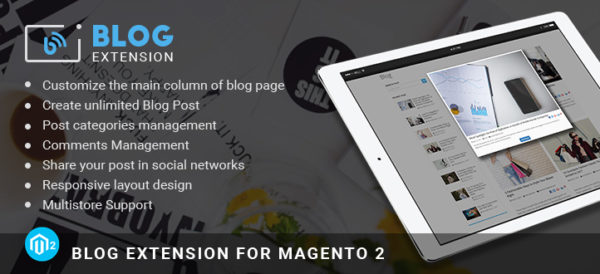 By installing this extension for your Magento 2 Store, your customers get the latest new about your business via beautiful images, useful information, and unique posts
5. Magento 2.2 Blog Extension Webkul | $99
This Blog in Magento 2.2 helps:
Enables the Customers to add their post in the blog form
Edit/delete the post
Permit or restrict any customer to write blogs
Fully manage blogs
6. Magento 2.2 Blog Extension | Amasty | $119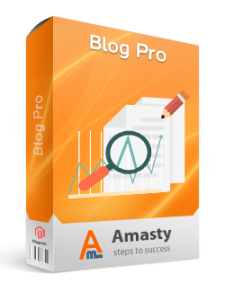 Fully responsive blog posts with a handy WYSIWYG editor, easily customize posts display with a layout constructor and make them useful and SEO-friendly.
7. Magento 2.2 Blog Extension | Solwininfotech | $79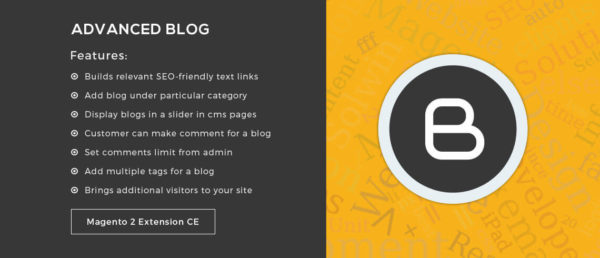 Enhance your store communication with customers with these following features;
Build relevant SEO friendly text Links
Add Blog under particular category
Display Blogs in a slider in cms page
Customer can make comment on a Blog
Set Comments limit from admin
Add multiple tags for a Blog
Brings additional visitors to your site
8. Magento 2.2 Blog Extension | Mage Array | $99.00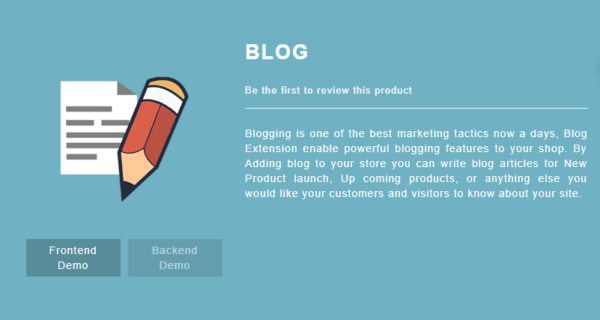 9. Magento 2.2 Blog Extension | Cedcommerce | $99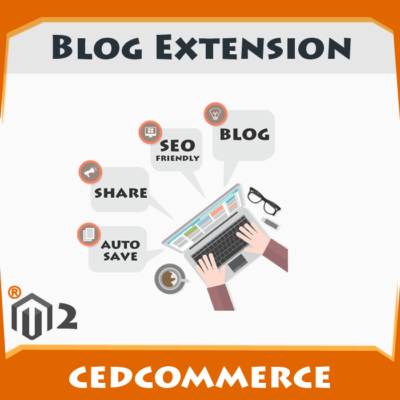 10. Magento 2.2 Blog Extension | Magefan | Free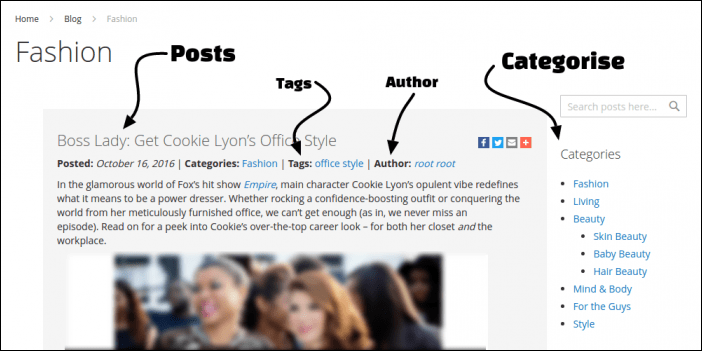 Hope that our Blog "TOp Best Magento 2.2 Blog Extension" will help you choose a suitable extension for your store.
Related Blogposts You May be Interested In: