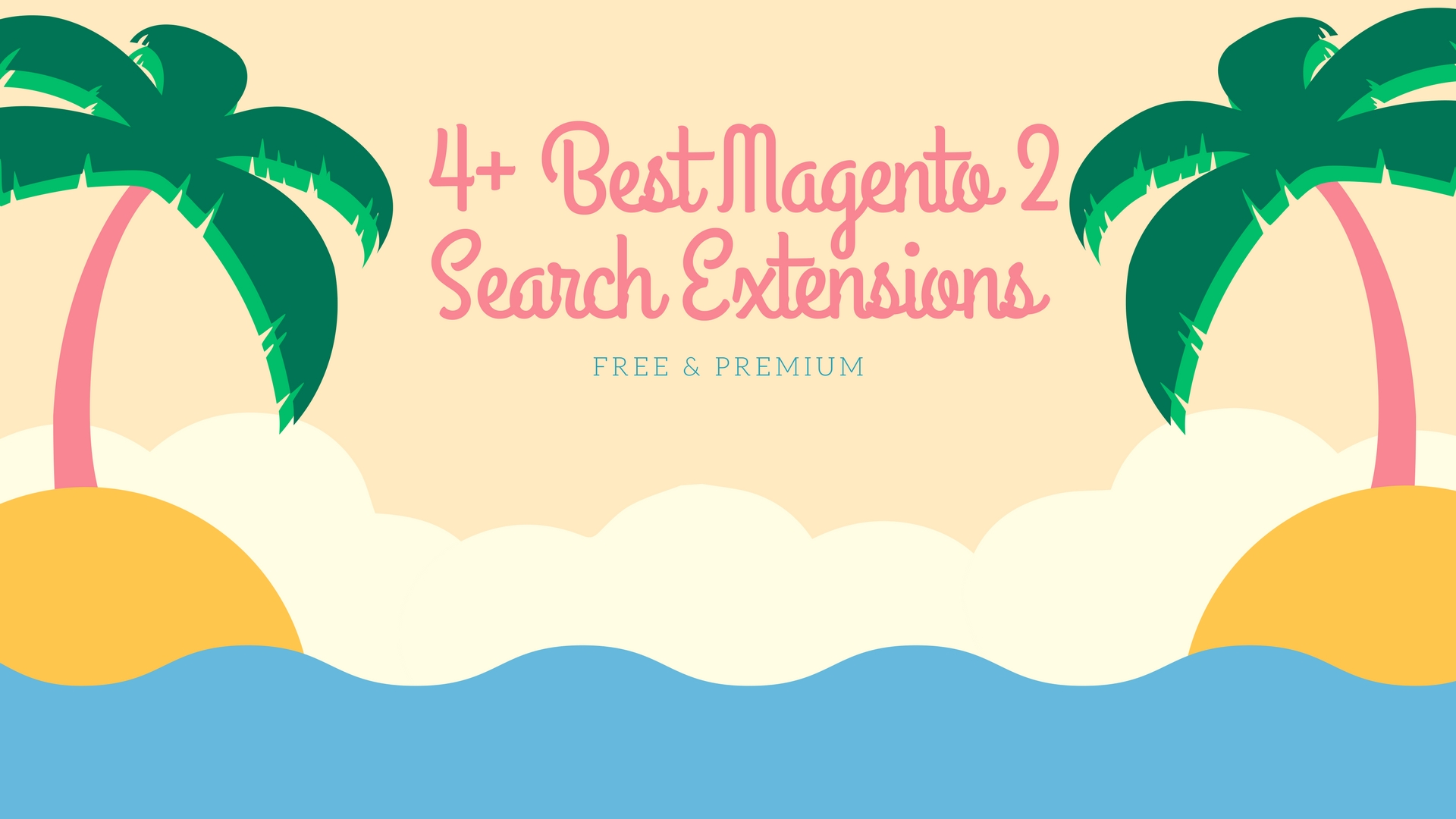 In this collection, we offer you 4+ best Magento 2 Search Extensions picked from hundreds of one step extension in the market.
With this list, you will have all necessary information of best Magento 2 Search Extensions including provider, review and rating, highlight features, description, demo, price and details. These information will be useful for you to make your purchasing decision faster, easier and more precise
These extensions are chosen carefully by Landofcoder Magento Experts. It will be very helpful for you to get the best extension for your site.
4+ Best Magento 2 Search Extensions
Provider
Review & rating
Highlight Features
Description
Demo
Price
Details
Landofcoder
100% – ‎3 reviews

Search as you type from the first typed character
Ajax Search With Lightning Fast Speed
Search Autocomplete & Relevant Suggestions
Trending Keyword Suggestion
Optimize search for phones and tablets
Magento 2 Search Autocomplete with Filter Categories
Customized Appearance
Right-to-left languages are supported
Display ADD TO CART Button
Fast speed with Magento Block Caching

As you may know, some customer prefer to navigation menu to find product; meanwhile, others love using the search tab to find out their desired product. Hence, if you can let your customer search product fast, it will help you increase your site conversion rate. Our magento 2 auto search offer Ajax Search With Lightening Fast Speed. Engage customers from the very first typed character. This amazing state of the art search tool help you enhance shopping experience, boost buying process and increase conversion rate
Frontend
$45.00
Details
Mirasvit
5 – ‎341 reviews

Great customer search experience: just seek and find!
High searching speed of over 500 queries/sec against 1,000,000 skus
Searching by multiple content types: CMS pages, blogs, catalog products, categories and attributes, custom content supported
Magento 2 Search results are perfect for any language
Searching by category name, custom options or associated products supported
Automatic correction of typing errors while searching
Stop-words and synonyms supported
Searching with hyphens/slashes supported
Easy installation process
Responsive themes supported

One of the most important features for an e-commerce store is searching among thousands of products. If results are relevant and your store search speed is high, you get more satisfied customers and more sales.

Sphinx Search Ultimate is the fastest and the most advanced search extension for Magento 2. It uses the unique search engine Sphinx to provide the most relevant results in a split second. Sphinx Engine gives your store one of the most outstanding search speeds and indexing results ever: over 500 queries/sec against 1,000,000 skus. It is supported on desktop, mobile and tablet devices.

Frontend
$249.00
Details
Mageworx
4,7 – ‎4 reviews

Instant search results in a customizable AJAX pop-up
Suggested searches
Smart search queries caching
Adjustable search delay period
The ability to specify the # of displayed search results
Including product details (product image, SKU, price, reviews/ratings, etc.)
"Add to Cart" button right in the search results

Let your customers quickly find what they need with the savvy search autocomplete functionality. Instantly display most relevant search results in a customizable AJAX pop-up and let customers purchase products right in from the search box!
Frontend
FREE
Details
 Amasty
 5 – ‎3 reviews

Use advanced autocomplete window
Display recent and popular searches
Enable search in categories, products and on CMS pages
Customize search window layout
Display 'Add to cart' button in the autocomplete popup

 Help customers to instantly find necessary products with an informative quick search window. Customize autocomplete popup display according to users' needs and make product search process as easy as it can be.
 Frontend
 139,00
 Details
These best magento 2 Testimonials extension are ranked based on below criteria
Customer's Rating review
Our experiences on product demo
The price, features
Social Popularity: Facebook, Twitter, Linkedin, Google+
Google Ranking
Compatibility
Provider credibility
Some other extensions you maybe interested in
Related Posts