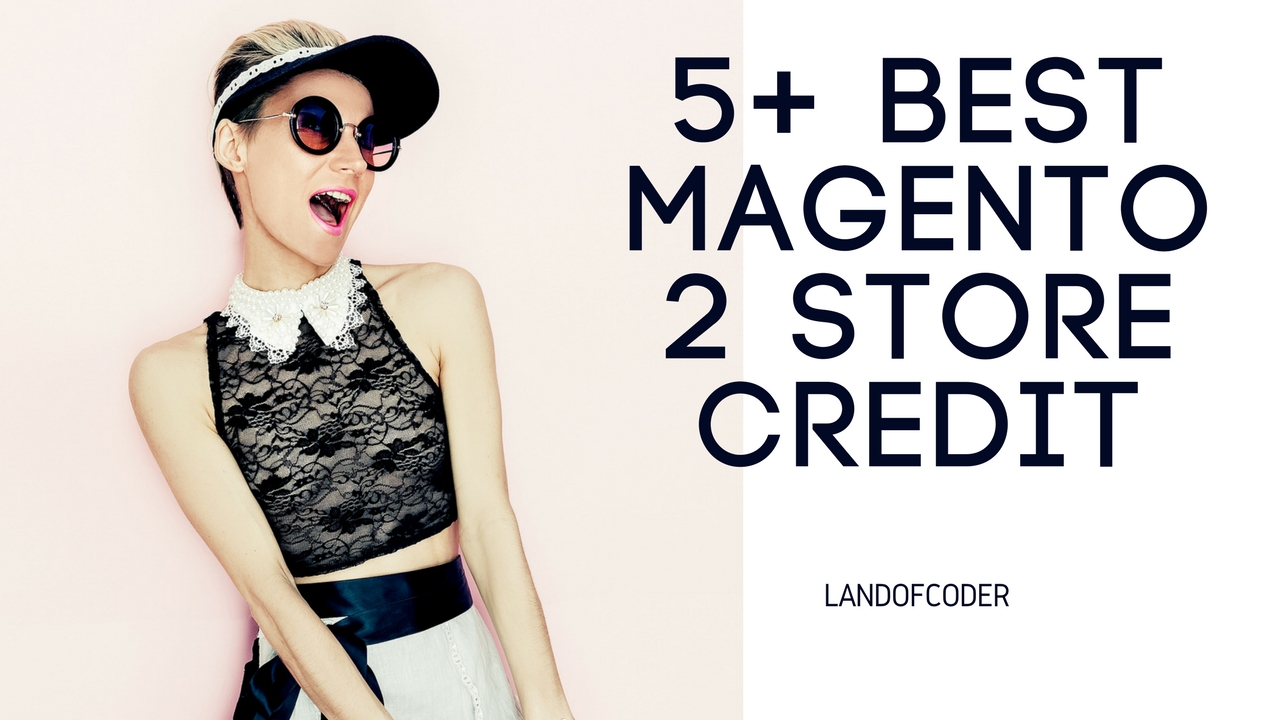 Are you looking for an optimal solution to your store? This collection will offer you 5+ Best Magento 2 Store Credit Extensions to help you retain customers in your store by refunding with credit and giving them one more reason to come back. Based on a range of criteria, the comparision may help you make a precise and reasonable decision.
Provider
Rating & Review
              Description
           Highlight Features
Demo
Price
Detail
Landofcoder
93%-2 reviews
Magento 2 Store Credit Pro is an effective payment method for both customers and store owner. It brings more encouragement for customer's purchases as well as enhances their loyalty.

Earn or buy store credit with ease
Use credit to purchase product anytime fast
Use credit to share with friends in the blink of an eye
Customers can decide how much to spend effortlessly
Spend credit on tax and shipping fees easily
Allow canceling to use credit on Shopping Cart & Checkout page anytime
Restore redeemed credit automatically when order is refunded
Keep track of the store credit balance & history in one place
Give auto notification emails for each translation
Add or Subtract a credit value from backend in single click
View reports of store credit comprehensively
Manage customer balance from backend effortlessly

Demo
$199
Detail
Mageworld
100%-6 reviews
The extension of Store Credit will encourage buyers to purchase and increase the performance in paying on your website. Through it, you can rise the number of customers and their satisfaction.

Allow customers to buy store credit.
Allow customers to check their balance and transaction history.
Allow customers to use credit to pay for their purchase on the website.
Allow customers to spend credit on tax and shipping fees
Allow the customers to send credit to their friends
Allow the administrator to set minimum and maximum amount of credit that customer may spend on order by fixed amount or percentage of order value.
Automatically restore redeemed credit when order is refunded.
Automatically subtract earned credit when order is refunded.
Allow the administrator to activate customer email notification option on frontend
Automatically send notification to customer when balance updated or credit sent.

Demo
$95
Detail
Aheadworks
100%-2 reviews
Magento 2 Store Credit and Refund extension introduces an in-store currency, which can be used to process the refunds or award customers. The currency acts like regular payment, except in can only be used to puchase from the store.

The refunds can be paid with store credit directly from the credit memo page. Customers get a dedicated account section. More to it, the prices at the store are displayed with the discount considering store credit balance, never letting a promotional opportunity down. In addition, the extension comes with the transparent transactions grid. The grid provides an overview of the credit transactions each referenced with an order or customer details pages. From the grid storeowner can update customer's credit balance individually or en masse.

Store backend:

Automatic refunds Screen
Manual updates and mass actions
Email notification
Subtotal, tax and shipping
Quick management
Credit filters

Store frontend:

Discounted product price
Customer account section
Integration with Smart One Step
Checkout
Credit reminder
Credit checkout

Backend
$79
Detail
Mirasvit
4.8/5-14 reviews
Store Credit & Refund Extension covers and automates most of your store activities, related to Credits and Refunds to customers. This simple, but incredibly powerful solution allows you to get more loyal and satisfied clients. Turn returns and exchanges into Credits and save your time and money!

Transparent history for customers
Transparent history for customers
Simple credits managing interface
Send credits to a friend
Refund credits in credit memo
Add funds to store credit
Flexibility with managing options

Backend
$119.20
Detail
Magestore
5-2 reviews
Store Credit extension for Magento 2 supports you interact with your Customers by utilizing online credit. Use it wisely and you will see Customers would love to come back to your store over and over again to spend their credit wallet.
For Customers:

Purchase credit
Send credit to friends both in
Customer dashboard & on Store
Credit Detail page
Use credit to pay for their purchases on the website
Spend credit on tax and shipping fees
Allow canceling to use credit on
Shopping Cart page and Checkout page
Check balances and transaction history

For Admin:

Add credit for Customers
Refund Customers by credit
View transaction history of Customers using credit
Configure whether Customers can spend credit on tax or shipping fee
Configure and manage many types of credit products
Send notification emails to Customers
Send email when admin add/subtract Customers' credit value
Allow configuring Title color & background on My Credit page

Demo
$199
Detail
These information is edited by Landofcoder Magento Experts. It will be very helpful for you to get The Best Magento 2 Store Credit Extensions for your site.
  SOME OTHER EXTENSIONS YOU MAYBE INTERESTED IN
Related Posts